Worth a Watch 📺 ✨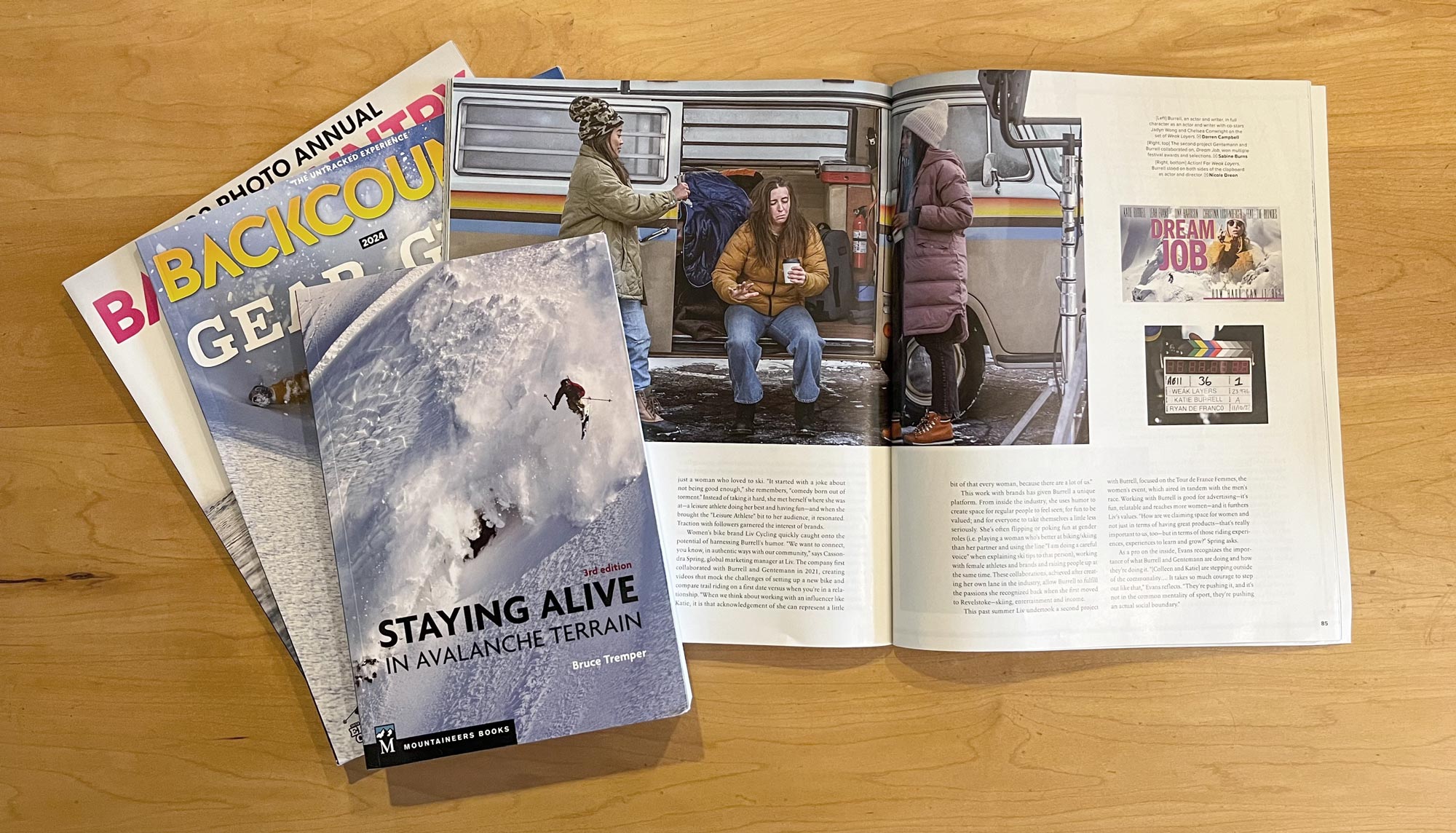 Party Lap
Bleary eyed and brimming with child-like joy as flakes fell past the window in front of me, I opened my computer. Perhaps because the falling snow left me wishing I could opt out of work, curl up on the couch—cup of cocoa in hand—and read until it was deep enough to ski, or maybe because the temps have finally dipped and that first step out of bed is that much harder to take, the morning was starting slow.

Though the first glimpse of my email inbox is generally a reluctant one, when my Gmail loaded this morning, my eyes caught on the second subject line, which read, "WEAK LAYERS MOVIE TRAILER DROP!" Grinning, I clicked on the line, then the link, and waited for the video to load.

Weak Layers is skier, entertainer and leisure athlete Katie Burrell's latest project. I'll admit, I'm a fan. After following her steady stream of humorous content, and since writing an article on her for Issue 153, The Core Issue (grab a copy if you haven't already 😁), I've waited for this exact news: trailer drop. It didn't disappoint. Now I'm counting down the days until it hits theaters. It's not every day you see industry folks starring in and directing a feature-length film for the blockbuster big screen.

Greta Close
Associate Editor/Community Manager

P.S. Mallory Duncan's short film with 4FRNT is also awesome, unique and powerful, and it just won Banff Film Festival's Best Film: Snow Sports Award. It's worth a watch, too. Check out both (and more) below.
What's on Your Coffee Table?

Are you a collector? Do you have a favorite issue? Snap a photo with it and tell us why in a few words—send it to greta@backcountrymagazine.com—and we'll share it in our newsletter and on social media!
---
Get The CORE ISSUE
Subscribe today and start your subscription with the The Core Issue, No. 153. It's a shout-out to steep-skiing legends, leisure athletes and everyone in between. An ode to the passion for surfing the perfect turn. An argument against competitively logged Strava lines. And a look at the family ties that bring us back to the mountains.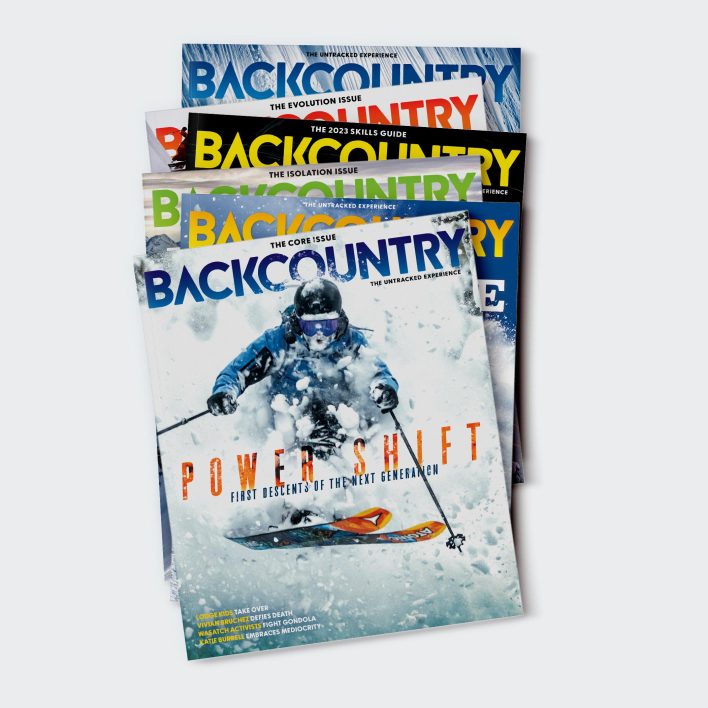 ---
After all the planning, observing and communicating comes the moment of truth—when it's time to decide what to ride.
Creating clear communication starts with a good plan and ends with making informed group decisions. Here's what it takes.

After plans for a proposed gondola between Smugglers' Notch Resort and Stowe Mountain Resort were leaked to the public this summer, the contested project is now on hold due to opposition from the Vermont Agency of Natural Resources.
Gear
---
Whether you're on the bootpack, split skiing or setting a skintrack, these two boots cater to your backcountry needs.
From four buckles to Boas to cables, these Editors' Choice boots cater to all types of missions—pillow stomping, 4,000 feet of vert and more.

Though these splitboards are meant for the skintrack, you can rest assured this year's field features boards meant to slash, butter, ollie or straight line all over your favorite alpine playground.

Whether you're chasing first descents, fresh powder or your first tour, these skis are built to get you there.
MORE GEAR
Stuff sacks, dry bags and compression bags. Are they really necessary? Increasingly, editor Greta Close doesn't travel without them.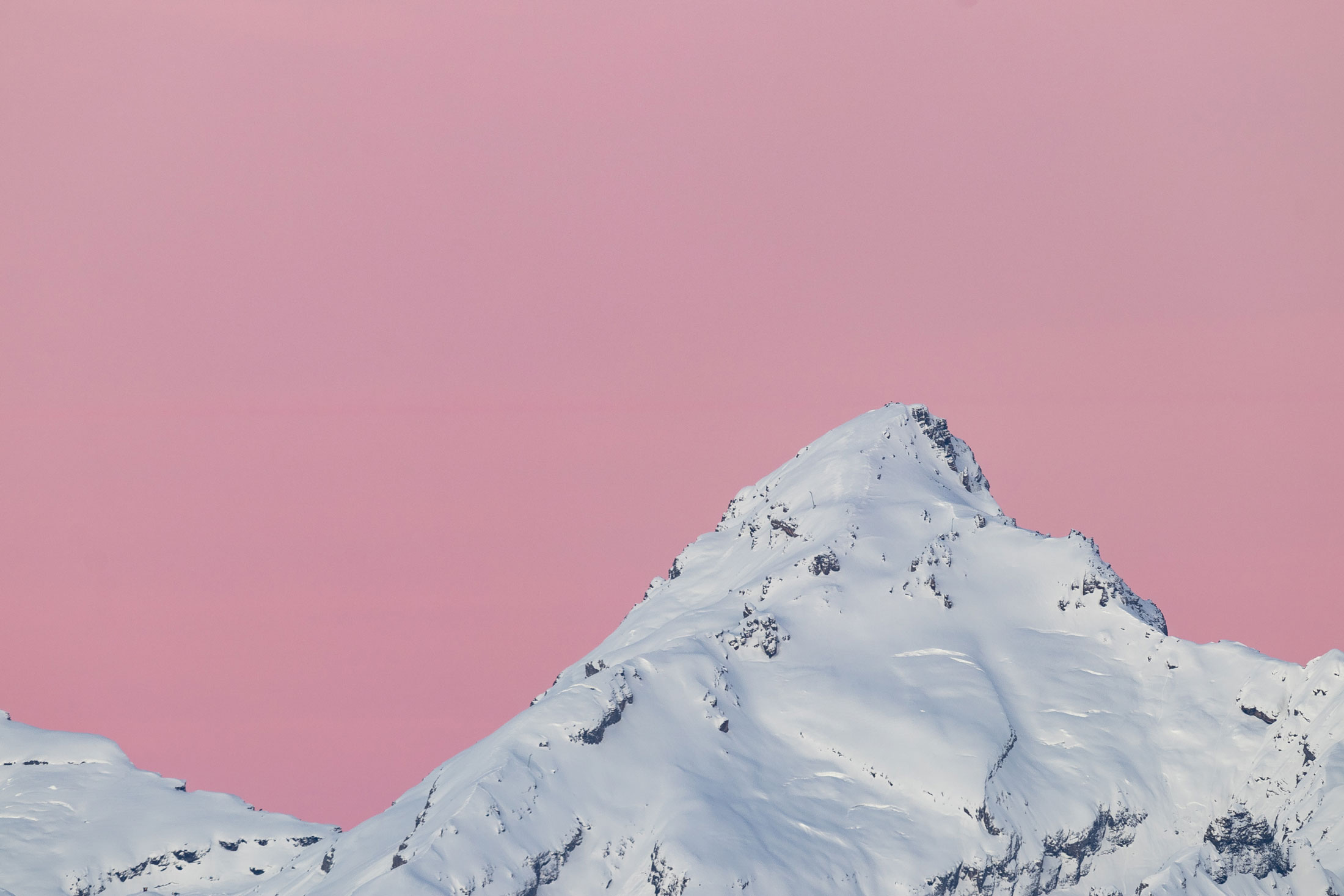 The Backcountry Podcast
From legendary athletes to iconic product designers, activists to guides, our world is filled with new views, wisdom, determination and crustiness.
Latest Podcast Episodes
Jordan Campbell: Big Mountains and Broken Heroes
In this episode, Jordan reflects on his career in the outdoor industry and how it led him to dedicate his life to humanitarian causes. He talks about his recent trips to Ukraine, and the people who inspire him to risk his life in order to tell their story.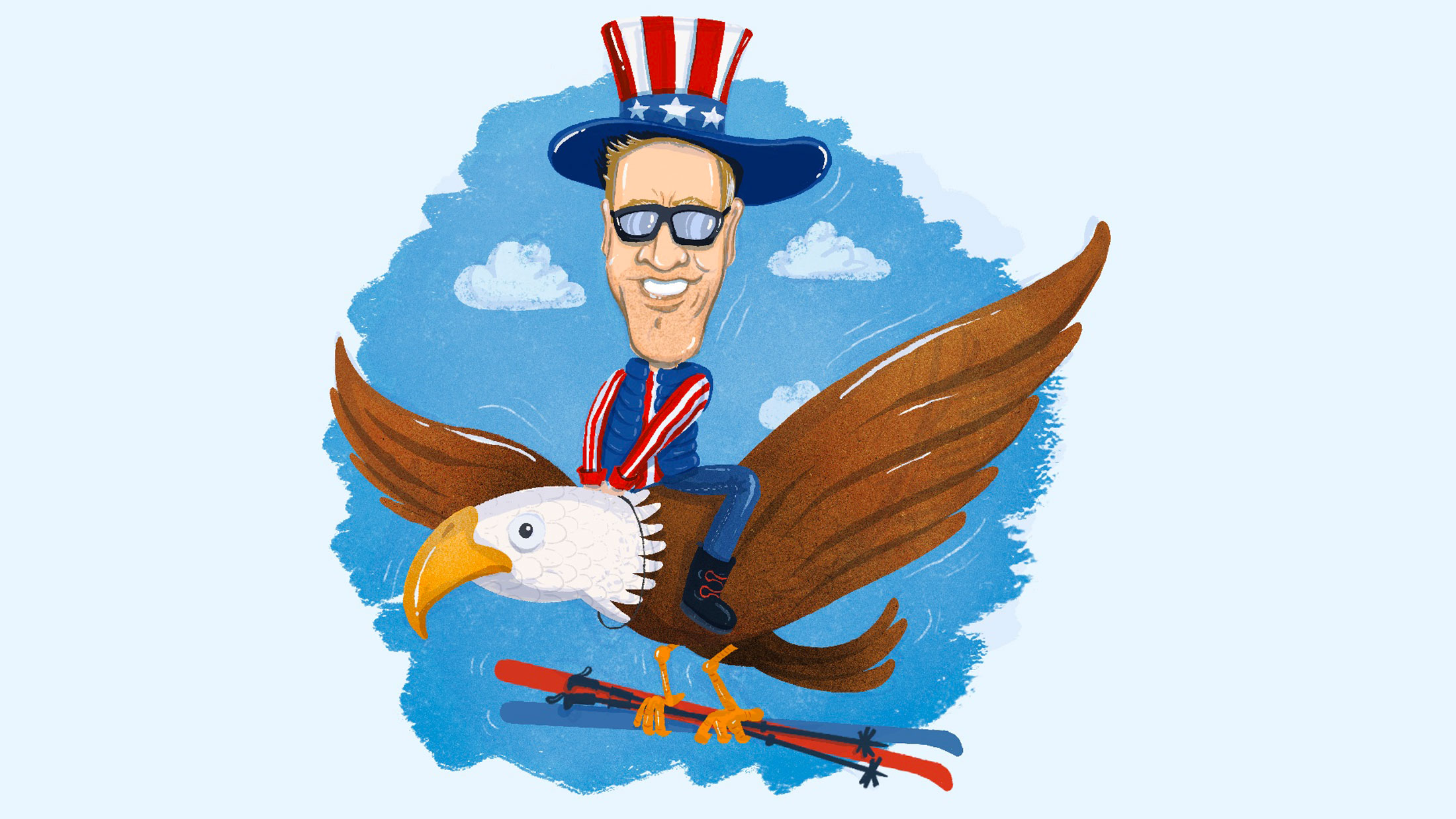 Biff America: Beer is Great, God is Good, People are Crazy
Jeffrey Bergeron, AKA Biff America, has spent the last 50 years living in the mountains, mainly in Breckenridge, Colorado. And yet his signature accent and brash personality—rooted in the South Shore of Massachusetts—is as rich as it was the day he moved West. We caught up with Biff in between adventures to learn where the "Biff America" moniker came from and much more.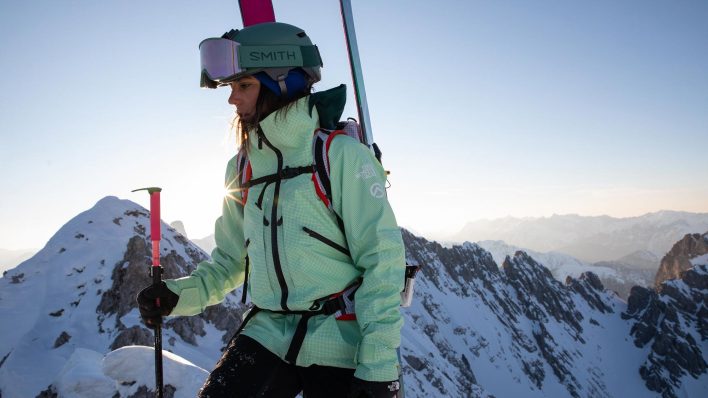 Hadley Hammer: Love, Loss and Light
In this episode we speak to professional skier Hadley Hammer on love, loss and reflection and how they have led her to reexamine her path. Her skiing speaks for itself, but she's now using her platform and writing skills to have an impact that reaches far beyond the skin track.
Mountain Skills
---
It's late fall and many mountains throughout the U.S. have seen some decent early season snow. As a result, stoke is high and people are itching to ski. Guide Steve Banks shares his thoughts on how to capitalize on the early bounty.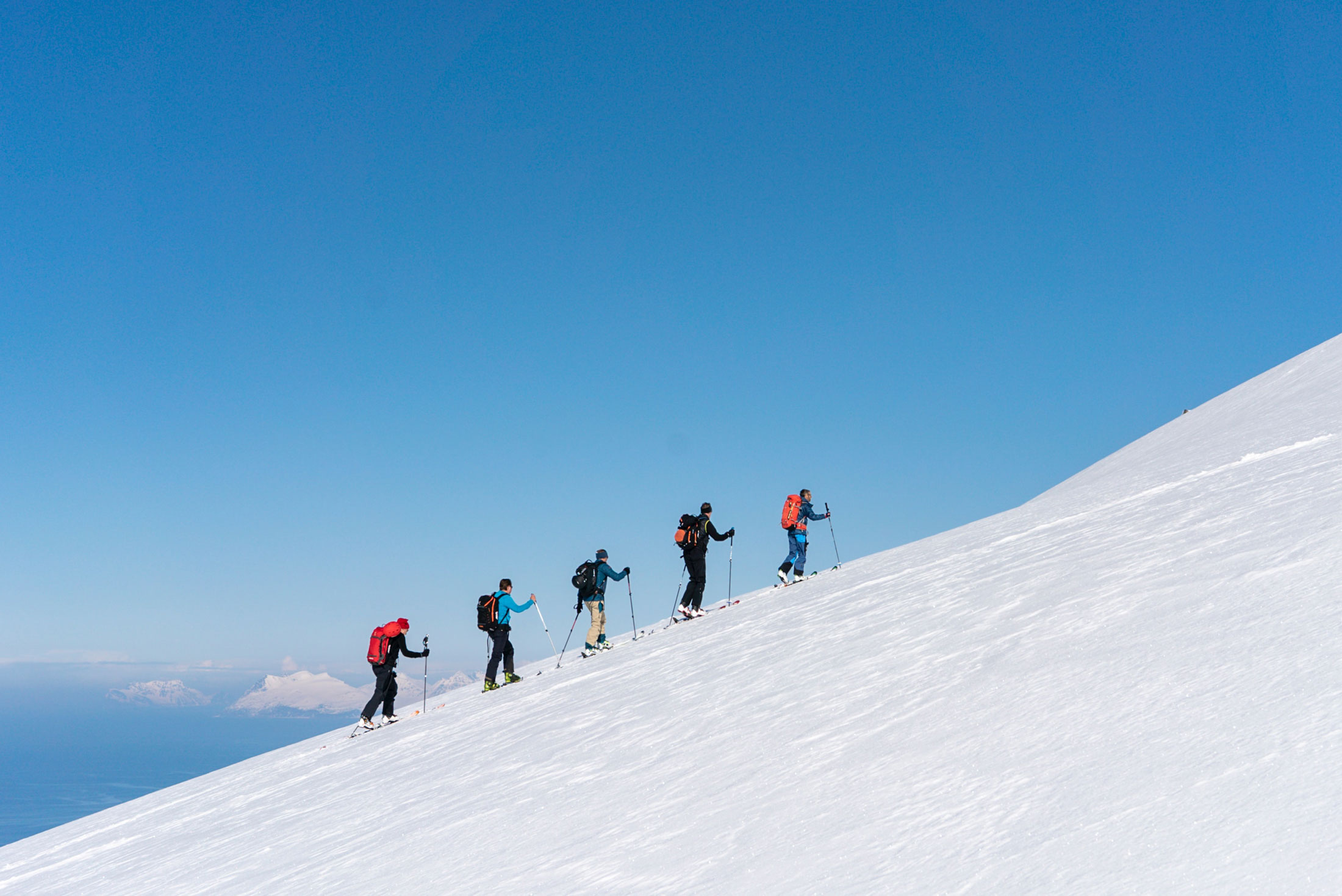 We've compiled a database of U.S. resorts with a little about each individual policy—where and when skinning is allowed, whether or not it's free during operating hours and the link directly to the resort's guidelines.
Beacon. Shovel. Probe. For years, these have been the standard required tools for heading into the backcountry. But what good are they without the proper training in how to recognize hazards and use them effectively? That's where a 24-hour Level 1 avalanche certificate course comes into play.

Imagine your best friend buried under frozen avalanche debris. Precious minutes have passed, and you are still fumbling around on the debris surface because the outdated transceiver you are searching with is unreliable and malfunctioning. According to Dale Atkins, former president of the American Avalanche Association and a 30-year avalanche professional, any transceiver more than…

In 2016, Aaron Rice skied 2.5 million human-powered vertical feet, and there were definitely times when he just didn't feel like skinning. He often wanted to ski one less run or even lay down in the snow and cry. But he knew that, to reach his goal, he had to become a master of motivating…

The list of skills and knowledge needed to get into the mountains is never ending. In fact, it's subject matter that numerous careers are built on, but safe and efficient backcountry travel doesn't necessarily require a PhD in snow science or a guide's certification. It takes common sense, good partners, a willingness to learn and,…