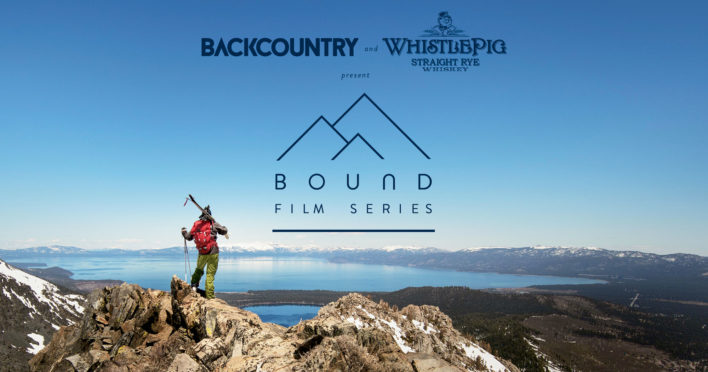 A four-part video series exploring people, places and stories that push backcountry boundaries.
FILM 1
TIMING
KT Miller & Beau Fredlund
Any great photo or story happens because of a little grit, a bit of sweat and a lot of hard work. Ski photography requires early mornings, heavy packs and perfect timing, and the best photographers, this film proves, are not the ones with the most expensive cameras, but the ones who capture the wildest moments in the craziest places.
---
FILM 2
GRAND ASPIRATIONS
Louis Arevalo & Erme Catino
Emerging from Wyoming's Snake River Valley, the Tetons and Grand Teton National Park have allured backcountry travelers for generations, long before Doug Coombs first guided the Grand Teton in 2004 or Bill Briggs's 1971 first descent. Filmmaker Louis Arevalo showcases guiding on the Grand from its storied past through today.
---
FILM 3
THE HEADWATERS
Benjamin Moscona-Remnitz
Millions of Californians get their clean water from the reservoirs of the Sierra Nevada Mountains. And after years of drought that have increased stress on California's water resources, a record winter has again filled these catchments. In this video, Benjamin Moscona-Remnitz embarks on a ski tour through the Sierra Nevada Mountains to investigate a season's snowpack.
---
FILM 4
CORN & CRABS
Adam Mikaelian, Hans vonBriesen, Louise Lintilhac & Alix Klein
There is a period in the spring on Québec's Gaspé Peninsula known as "Corn and Crabs." It's a time when snow in the steeper lines undergoes a consistent corn cycle, all while the snow crab fishing season is in full swing on the St. Lawrence River's nearby coast. This film blends the story of Sainte-Anne-des-Monts' historic fishing culture with that of the backcountry.
---