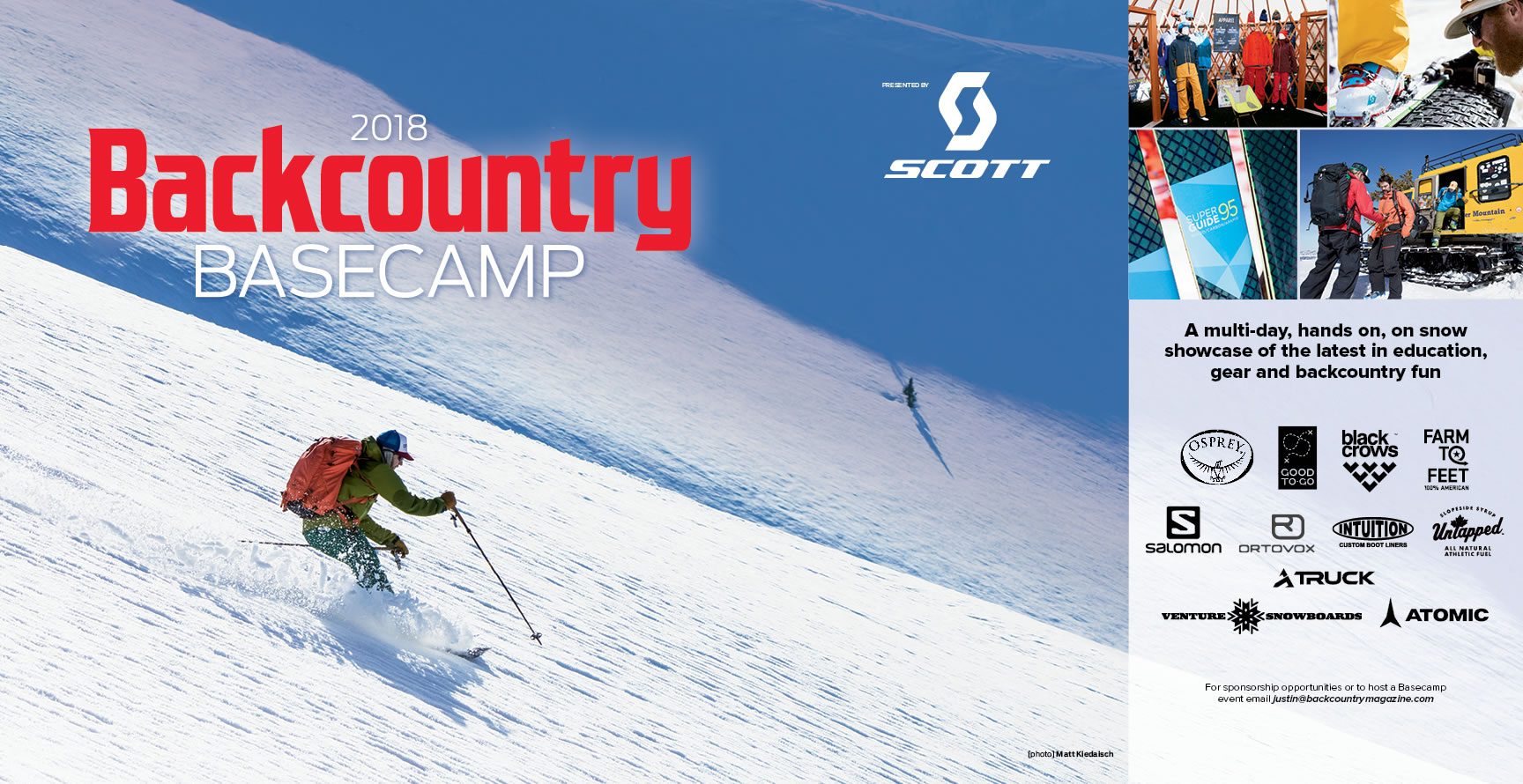 For over 20 years, Backcountry Magazine has been committed to educating its community on how to safely navigate in untracked terrain. And for five years we've been taking from the pages to the people. Starting in January, 2018 season, we're teaming up with Scott Sports to bring that knowledge to resorts around North America for the 5th Annual Backcountry BASECAMP Tour.
As they travel throughout the country spreading safety and stoke, join the editors and owners of Backcountry Magazine, local guides and forecasters, AIARE instructors and apparel and gear experts for a resort-based showcase of all things backcountry—including demos, avalanche education, guided tours and a huge raffle.
This winter is all about getting out farther, and back safely.