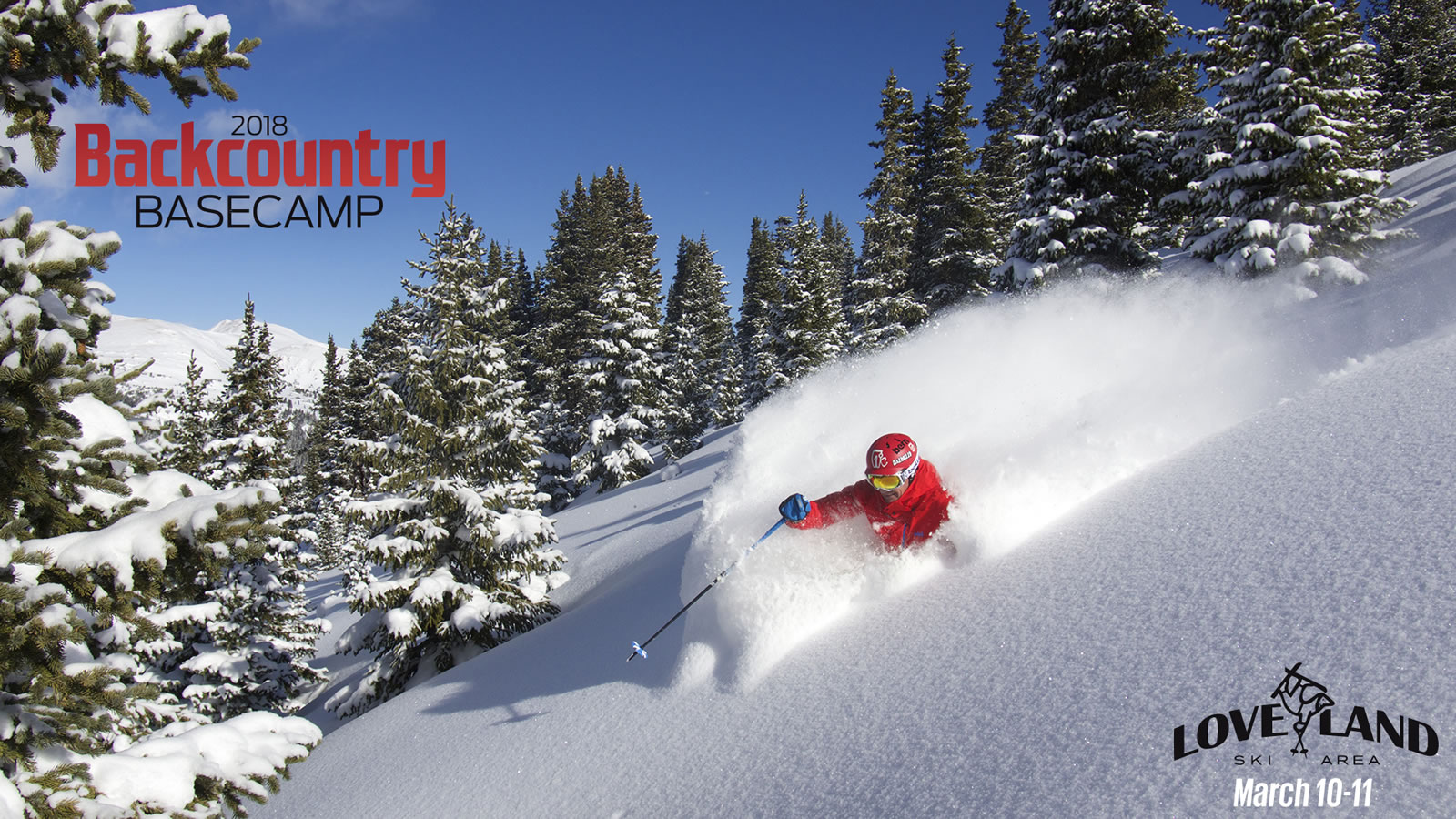 BASECAMP 5.0 – Backcountry Magazine teams up with Scott Sports at Loveland Ski Area, Colorado for the fifth stop of Backcountry BASECAMP
Join our fifth BASECAMP stop at Loveland Ski Area on March 10 and 11, 2018. We'll have ski demos, educational workshops and tons of new gear to check out. Saturday evening join us for a huge party and raffle at the Rathskeller with chances to win skis, packs, apparel and more. All proceeds benefit Colorado Rapid Avalanche Deployment (C-RAD).
Sponsors include: Scott Sports, Black Crows, Salomon, UnTapped Maple, Osprey Packs, Good to-go Foods, Goal Zero, Ortovox, Intuition Liners, Farm to Feet, Truck Gloves, G3 and Swany.
Daily Schedule:
Saturday, March 10
9:00 AM: Avalanche Forecast and Discussion
10:00 AM: Beacon Challenge with Ortoxox
11:00 AM: How to perform a beacon search
12:00 PM: Beacon Challenge with Ortoxox
2:00 PM: Identifying Snow Red Flags
3:00 PM: Beacon Challenge with Ortoxox
4:00 PM: Raffle and party at the Rathskeller to benefit Colorado Rapid Avalanche Deployment (C-RAD)
Sunday, March 11
9:00 AM: Avalanche Forecast and Discussion
10:00 AM: Beacon Challenge with Ortoxox
11:00 AM: How to perform a beacon search
12:00 PM: Beacon Challenge with Ortoxox
2:00 PM: Identifying Snow Red Flags