Backcountry Magazine's annual Board Test kicks off on Monday, attracting riders to Crested Butte, Colorado from across the country for a week of testing next year's boards, boots and bindings.
Fortunately, Mother Nature has favored Crested Butte this winter, and the mountain is open with wall-to-wall fun and technical terrain. From the front-side Cascade Terrain Park to the locals'-favorite Third Bowl, a good bootpack out the back, CB boasts seemingly infinite features that'll pucker-up even the tightest stance.
The weather warmed substantially last week and we slipped into a melt-freeze cycle on south-facing slopes. On shaded aspects, the snow stayed soft. Then, Crested Butte received a fresh coating over the weekend, making conditions ideal for an all-mountain, "real-life" snowboard test.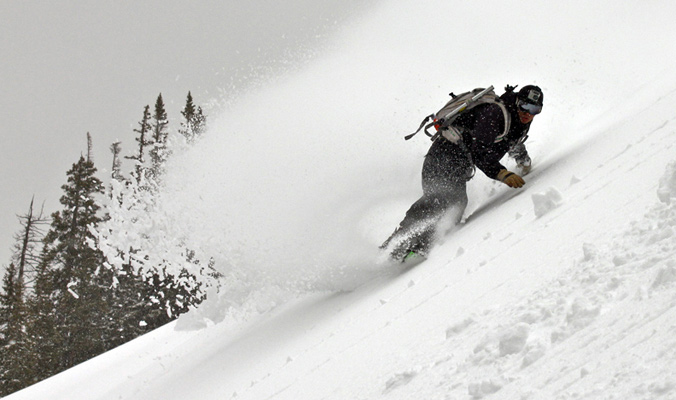 Testers will ride anywhere from two to eight boards per day, inbounds and out. Yes, we're spinning splitboards inbounds, but with the number of boards we're testing, we're going to need all the help we can get.
It's no coincidence that Crested Butte is our testing grounds and home to a core contingent of local shredders. Pair them with our experienced test team returning from afar, and this year's Board Test will surely expose next year's best backcountry snowboard gear. We'll test it all to its limit and beyond, even if that means bringing the swallowtails into the park—just to legitimately say, "This swallowtail is not recommended for the park."
Stay tuned for updates from this year's Board Test Week on backcountrymagazine.com, Facebook and Instagram.