Marolt brothers, Aspen Alpine Club send aid to Nepal
ASPEN, COLO.
 Brothers Steve and Mike Marolt, who recently opened a
ski
mountaineering and research facility
in Aspen, are fundraising to buy solar chargers for isolated Nepalese villages in wake of the recent earthquake. The Marolts are revitalizing their 501(c)3 organization, Aspen Alpine Club Inc., which was already established but dormant, to raise the funds. They are hoping to accumulate $30,000 over the next few weeks.
Aspen Solar
will be providing small panels that can be used to charge cellphones, laptops and other small electronics, and larger models to provide lighting for villages. Checks can be written to "Aspen Alpine Club" and mailed, with a return address, to P.O. Box 10671, 230 S. Mill St., Aspen, CO 81612. For more information, contact Steve Marolt directly at 970-300-2603.
Rochester Area Sports Trails Alliance Announces Work Days
ROCHESTER, VT. The Rochester Area Sports Trail Alliance, RASTA, a pilot organization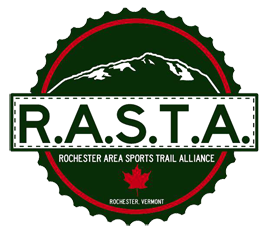 of the Vermont Backcountry Alliance and the Catamount Trail Association, is seeking volunteers through May and June for the development and management of a new backcountry zone. RASTA is looking to develop additional glades off Skidoo Mountain within the Braintree Mountain Forest Area. The first workday is Sunday, May 31, and volunteers will meet at the intersection of Larocque Rd. and Riford Brook Rd. at 8 a.m. To RSVP, email Zac Freeman at zac@jsfreeman.com.
Skiing Magazine Editor-in-Chief Joins Backbone Media Team
CARBONDALE, COLO.
 Sam Bass,
Skiing'
s Editor-in-chief since 2010, has signed on with
Backbone Media
as their first Editor and Content Director. In addition to working at
Skiing
, Bass has freelanced for
Outside Magazine
,
Men's Journal
,
Popular Science
, and
Canoe & Kayak
and has worked in magazine journalism for roughly 13 years. In a
recent interview
, Bass stated: "
Skiing Magazine
has given me great opportunities over the past decade, and I can't wait to translate that experience into results for Backbone's clients."
Eric Layton: The AMGA's First Splitboard Guide
This April, Eric Layton, owner and lead guide for 
Splitboard Guides International
, became one of the first AMGA-certified guides to pass his exam on a splitboard. This winter marked the first season that snowboarders were allowed to take the exam on a splitboard, although snowboards have been allowed during the course for several years. Layton notes that the inclusion of splitboards in the exam is helping to legitimize splitboarding, especially as equipment and technology improves. "I think [splitboarding] all of a sudden becoming recognized as a useful tool as opposed to an inferior tool. People are really digging it. Splitboard mountaineering is a sport." Read our recent Q&A with Layton,
here
.