Snowboarder Narrowly Avoids Hatcher Pass Avalanche
Palmer, Alaska He heard the slope pop, let out a brief squeal and continued. The slope cracked again, and with snow breaking apart under his boots, 30-year-old snowboarder Greg Hugunin—with his helmet cam capturing the moment—made a 45-degree turn to safety. On January 2, Hugunin was the first of six snowboarders planning to descend a 4,000-foot line on Marmot Mountain in Hatcher Pass, a popular backcountry zone located 60 miles north of Anchorage, he told Alaska Dispatch News. Once clear of the avalanche path, Hugunin, with his helmet cam still rolling, looked back to watch the broad slab avalanche slide down his path like a flowing river. The last forecast from Hatcher Pass Avalanche Center on January 10 reported low to moderate danger with a low probability of high-consequence avalanches.
NWAC and CAIC Release Avalanche Forecasting Apps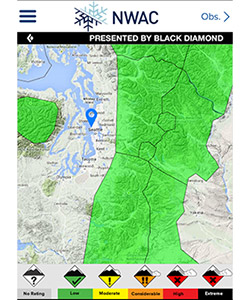 The Northwest Avalanche Center (NWAC) has built a forecasting app in partnership with Colorado Avalanche Information Center (CAIC) and will be debuting the Android and Apple format at next week's Outdoor Retailer show. Development of the apps was funded by individual donations and title sponsor Black Diamond. Both apps are free and are available now for Android on the Google Play store. The Friends of CAIC app displays avalanche forecasting, areas of concern and discussions across 10 mountain zones throughout Colorado. NWAC's app provides the same information but for the Pacific Northwest. Both apps are slated to be available for the iPhone starting next week, once they are approved through Apple's review process. Read more about CAIC's app here.
Outdoor Retailer and SnowSports Industries America Trade Shows Kick off Next Week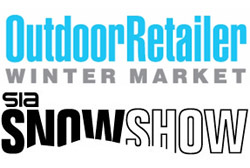 Two of the outdoor and ski industry's biggest trade shows are coming up over the next two weeks. Outdoor Retailer Winter Market (ORWM) takes place on January 21 through 24 at Salt Lake City, Utah's Salt Palace Convention Center. The show attracts small to international outdoor retailers and manufacturers, industry buyers, professional-outdoor athletes and media. The following week, from January 29 to February 1 at Denver, Colo.'s Convention Center, SnowSports Industries America (SIA) hosts the ski industry's largest annual show. Stay tuned to backcountrymagazine.com and our social media outlets, where our editors will be reporting on all the new backcountry gear on display at the shows.