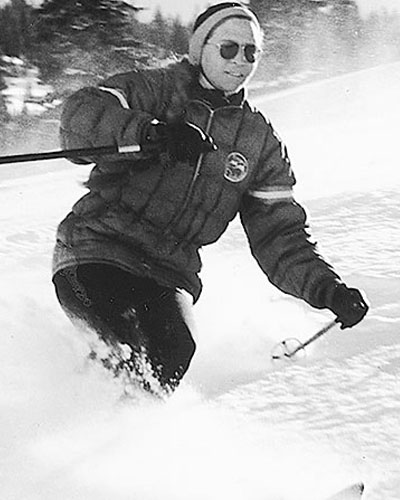 "Powder snow skiing is not fun. It's life, fully lived, life lived in a blaze of reality," Dolores LaChapelle wrote in an oft-quoted passage of her book, Deep Powder Snow, published in 1993. It's a philosophy she and husband Ed LaChapelle shared throughout their lives and careers, stretching from Alta, Utah to Colorado, Alaska, Washington and Switzerland.

While Dolores often waxed poetic on the flow state of powder skiing, Ed was a man rooted in science. After a stint in the Navy, the Tacoma, Wash. native studied in Switzerland at the Swiss Federal Institute for Snow and Avalanche Research in 1950, and by 1952 was back stateside, working as a snow ranger for the Forest Service in Alta. Over two decades, Ed helped instate the framework for avalanche control used at ski areas throughout the nation. After splitting his time skiing and researching between Alta and Mt. Olympus, Wash., he continued his academic track as a professor of geophysics and atmospheric sciences at the University of Washington until 1982. During that time, he also spent winters in Silverton, studying avalanches through the University of Colorado's Institute for Arctic and Alpine Research from 1973 to '77.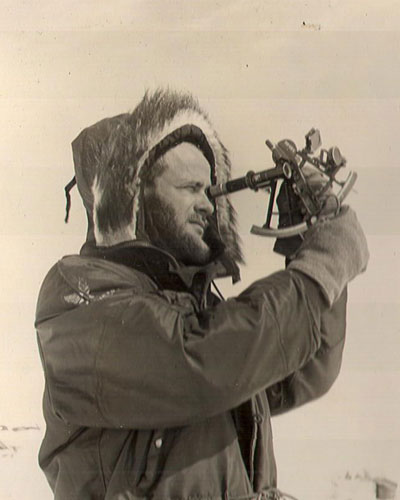 Ed's dedication to research produced tangible results. In 1968 he and electrical engineer John Lawton developed the Skadi, the original avalanche transceiver. Two years later, after realizing there wasn't a digestible avalanche resource available to the public, Ed streamlined his original 1961 USFS avalanche handbook to create the ABC of Avalanche Safety. "The avalanche handbook was all fine and good," LaChapelle told Lowell Skoog in a 2001 interview, "but it seemed like there ought to be a handy pocket reference for people going out on a tour."

As Ed delved into a life deep in snow science and innovation, Dolores, a lifelong mountaineer, forged ahead in her own right. She'd grown up in Denver, had stood atop all of Colorado's 14,000-foot summits by age 20 and had joined Ed in Davos, Switzerland before the pair had settled in Alta. There, she'd claimed the first descent of Baldy Chute in 1956.

Like Ed, Dolores was a researcher, and she compiled biographical files on mountaineers and data on mountain climbs throughout Colorado. A devout philosopher, ecologist and lover of Tai chi, she penned seven books that covered topics spanning from powder skiing to the connection between humans and their environments. Though the couple's marriage deteriorated, their friendship remained; Ed and Dolores served as each other's literary and skiing companions for the majority of their lives.