The year Keely Kelleher retired from ski racing she coached her first group of girls on skis. While Kelleher had grown up without female coaches—and it hadn't stopped her from pursuing a competitive ski career—she recognized the impact female leadership had on the girls she was coaching. With their encouragement, she started the first Keely's Camp the following summer. Employing an entirely female staff comprised of Olympians, U.S. Ski Team members and NCAA collegiate racers, Kelleher flipped the paradigm for camp participants.
It has been a decade since she founded Keely's Camp, and the organization has grown to include female-led and focused courses on everything from ski racing to mountain biking to hut-based backcountry skiing with in-person camps and online coaching available.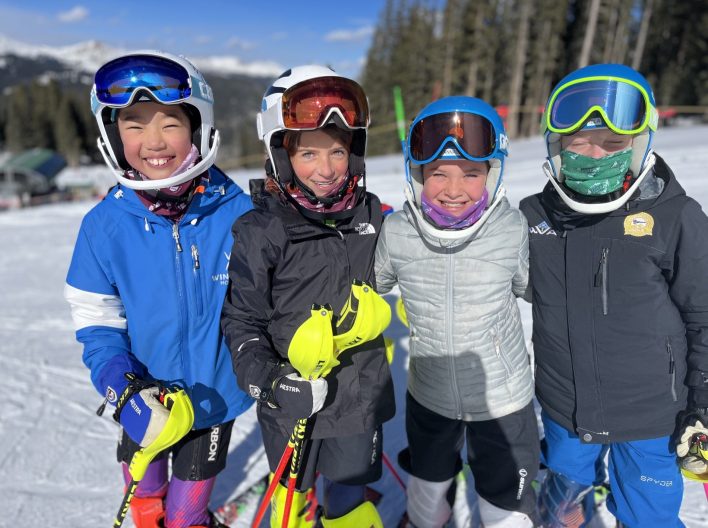 This year, Keely's Camp is offering two ski-focused camp sponsorship opportunities. Descriptions of the scholarships provided by Keely's Camp:
Girl on Fire Sponsorship: In collaboration with Blizzard, Tecnica, Stio and Shred, applicants will have an opportunity to share their love for skiing with the potential to win equipment from our sponsors and a spot to any Keely's Camp of their choice. We intend to lower the high cost of equipment to give a deserving female skier between the ages of 11-17 a path to reach her potential! This sponsorship application will be open from September 27th-October 29th. We will announce the winner on November 5th. 
Katie Hensien Sponsorship: In the spirit of Katie Hensien, an original Keely's Camper, US Ski Team Member, and Olympian, we award this sponsorship each November to a highly motivated female ski racer between the ages of 10 and 14 years old. The winner will receive a spot to our 2024 Mount Hood Ski Racing Camp and a Q/A phone call with Katie Hensien! This sponsorship application will be open from November 6th-November 30th. We will announce the winner on December 5th.
Keely's Camp is also offering two backcountry-specific courses:
Mother Daughter Avalanche AIARE Level 1 Course: A unique opportunity to learn more about decision-making skills in avalanche terrain with your daughter from an all-female guide staff in the Sawtooth Mountains!
Montana Hut Based Backcountry Ski Camp for Girls: Three days of backcountry skiing and avalanche awareness education at the beautiful Woody Creek Cabin outside Cooke City, Montana. Campers will stay in a yurt for the duration of the camp cultivating an atmosphere for mentorship with our all-female.
---
Have a backcountry course or scholarship opportunity focused on improving access and inclusion to the sport? Let us know by reaching out to greta@backcountrymagazine.com.