Dan Escalante, a longtime mountain guide and former town councilman based in Crested Butte, Colo., has died in an avalanche.
On the morning of Tuesday, April 28, while skiing Climax Chutes on the northeast side of Crested Butte's Mt. Emmons, Escalante, 44, was caught in a wet slab avalanche. The slide swept Escalante, who was traveling in a party of four, over a cliff, where he triggered another, larger wet slab avalanche, the Colorado Avalanche Information Center (CAIC) reported on Wednesday morning. This second slide carried Escalante into a steep and tightly treed area, where he passed away from multiple traumatic injuries.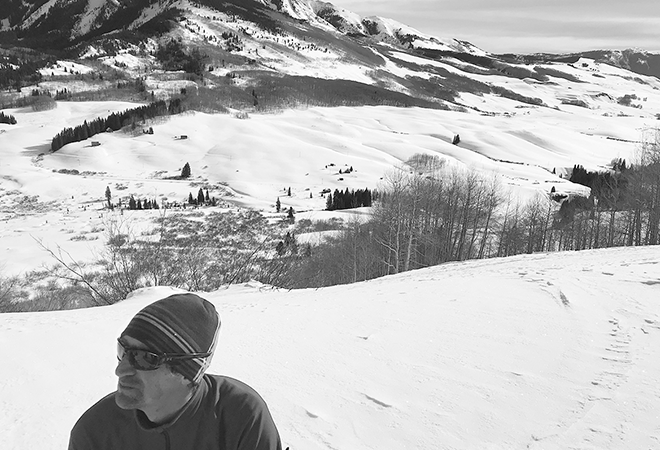 Escalante's three ski partners attempted resuscitation until the Crested Butte Mountain Rescue, Crested Butte police and Crested Butte Fire Protection District (CBFPD) and CAIC personnel arrived on scene and assisted the group back to the trailhead. "We sent an initial crew to the area to evaluate the situation and assess the risks involved and the status of the patient," CBFPD chief Weisbaum told Crested Butte News on Wednesday, April 29. "We were able to maintain contact with the parties involved via cell phone."
Due to warming temperatures on Tuesday, Crested Butte Mountain Rescue members were unable to retrieve Escalante's body until Wednesday morning.
Escalante, a longtime mountain guide, worked for Crested Butte-based Irwin Guides and was a former town councilman. He had guided professionally since 1996, throughout the West and beyond, on snow and rock and including in places like Peru, New Zealand and Australia.
"Dan was passionate about his life. He loved being in the mountains and loved riding the snow," friend Mark Reaman wrote in Crested Butte News. "He let life take him wherever it went, which was sometimes a tiny house or condo, sometimes a hunting camp, sometimes a friend's couch or a blow-up mattress in his parents' living room. Whether it was the community, his friends, his family, he had the ability to be passionate and gentle at the same time."
Our condolences go out to Escalante's family, friends and the guiding community.