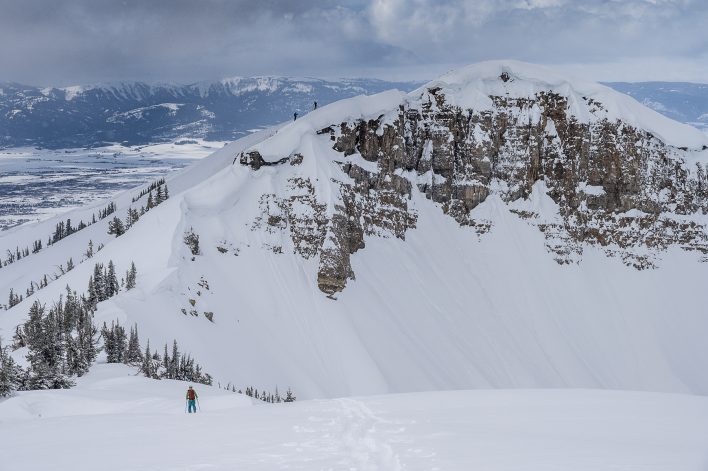 Wyoming's Caribou-Targhee National Forest is evaluating a proposal from privately owned Grand Targhee Resort to expand its permitted area on public land. This would displace backcountry skiers and snowboarders, to say nothing of its environmental and other impacts. Targhee is one of 26 ski areas that have current proposals or are going forward with expansion plans. We need to step up and stop the madness.
Targhee is proposing a 50-percent expansion of its skiable terrain, including six new lifts, two restaurants, night skiing, 5.6 miles of roadbuilding, a zip line, a fly line, a tubing park, and 29 miles of new trails. Also proposed is a 6,000-square-foot restaurant that would be visible from the Grand Teton and adjacent wilderness.
A matter of necessity?
Let's start with: Why is this even necessary? Targhee rarely has lift lines longer than 5 minutes, has low skier densities, and lots of opportunity to accommodate more skiers within its permitted boundaries. Already approved (in 1994) and under construction is a six-passenger lift to the top of Peaked Mountain above the current Sacajawea lift. A 120-acre private inholding at the base is approved for 150,000 square feet of retail space and 354 homes, condos or hotel units.
Most problematic for backcountry skiers and snowboarders is the proposed South Bowl expansion into Teton Canyon, which would include building three new lifts. Backcountry and sidecountry skiers value both Teton Canyon and the South Bowl area. Skiers access South Bowl by either leaving Targhee from the top or skinning up from the bottom of Teton Canyon. If Targhee builds lifts in South Bowl, it would shut the public out of 600 acres of prime backcountry skiing and snowboarding terrain. Noise impacts from ski area machinery and avalanche control would affect wildlife and folks Nordic skiing and snowshoeing below.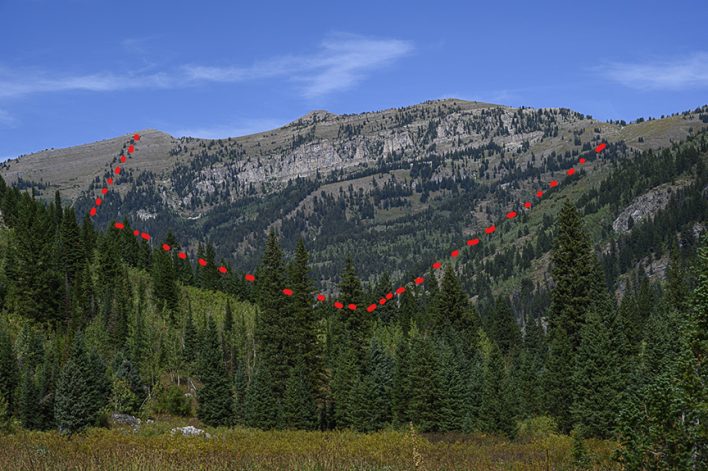 Unsafe conditions for backcountry skiers and snowboarders could result if folks were unaware of the ski area's avalanche control work above. Given the area's south-facing aspect and our changing climate, south- facing slopes will have a shorter season and could become unskiable in the next 50 years.
Also proposed is a 600-acre expansion into Mill Creek (Mono Trees) which would give the resort more fog-free terrain but would also impact wildlife. Both the Mill Creek and South Bowl expansions would require an update to the 1997 Caribou-Targhee Forest Plan.
Fragmentation and development threaten unprotected lands in the Greater Yellowstone Ecosystem, the most intact in the Lower 48. Targhee is bordered on three sides by wilderness.
Teton Canyon is full of wildlife. In fall 2020, biologists documented the occurrence of the following species on the north side of Teton Canyon: bighorn sheep, mountain goats, mule deer, moose, elk, mountain lion, black bear, coyote, fox, pine martin, and other small mammals and birds. Some species, including the imperiled Teton bighorn sheep herd, use this area as a migration corridor. Scientists have observed verified wolverine tracks; a natural mineral lick in the area attracts wildlife. For this reason, the former director of Grand Teton National Park and Wyoming Dept. of Fish and Game submitted letters of opposition to the Forest Service regarding the South Bowl expansion.
The World Wildlife Fund estimates that we've already lost 68 percent of all vertebrate wildlife populations since 1970. That's more than half the known species gone in just 50 years. In an executive order at the beginning of his term, President Biden promised to protect 30 percent of U.S. land and waters by 2030 to mitigate climate change and protect biodiversity. Cutting down trees for four ski lifts, runs and road building clearly runs counter to these goals.
Three chairlifts in the South Bowl area would be visible from the four most popular hiking trails on the west side of the Tetons, impairing the viewshed from the Jedediah Smith Wilderness and Grand Teton National Park. Hikers, backpackers, families, rock and ice climbers, snowmobilers and folks on snowshoes use Teton Canyon. Future generations should have the opportunity to enjoy this special place as an accessible roadless wild area.
Allowing a culture of one-upsmanship
The proposed development would also negatively impact local communities. Targhee's feeder town, Driggs, Idaho, is currently a dark sky community where one can still enjoy the Milky Way. Downstream undesirable effects on the Idaho side include added traffic, law enforcement, air pollution and the need for more emergency medical services. As we have seen in Jackson Hole, Wyoming, and so many other ski towns, the real estate development and gentrification that accompanies ski resort expansion pushes low- and middle-income folks out of their community.
Ski resorts often get what they want, as Snow King did recently in Jackson, despite significant opposition from the community. However, around 2000, the Forest Service in Utah denied Snowbird's request to build a Gad three lift because the agency recognized that the area saw heavy backcountry use. At Alta, improvements at the resort were evaluated, but only within the existing special use area.
We must change the way that the Forest Service addresses ski area expansion proposals. The USFS should be required to have local communities and other stakeholders at the table as it weighs approving proposed expansions. Now resorts propose on-mountain improvements so they can compete with regional ski resorts. Allowing them to fulfill their need to compete just because they say it is necessary creates a culture of one-upmanship that encourages indefinite expansion onto public land. When one resort puts in a quad lift does the nearby resort need a six-pack just to compete?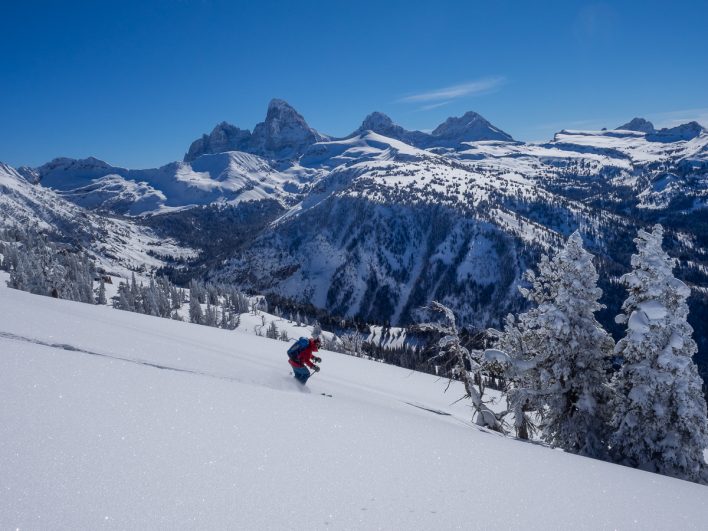 Yes, resorts have seen increased visitation with Ikon and Mountain Collective passes, and the pandemic has accelerated that trend. Otherwise, lift-based skier days have steadily declined in the U.S. in the last 20 years, while backcountry skiing and snowboarding are the fastest-growing sectors in winter sports. Ever-increasing resort fees price people out. The Forest Service operates under a mandate to provide the broadest possible range of recreation opportunities while also protecting resources and wildlife. The focus should be on protecting public lands for all Americans, not just the one percent who can afford ski resorts.
For years I've been listening to people say, "What can we do to stop growth that is inevitable?" Is this an excuse to be lazy? Resort owners have been trying to connect the Wasatch ski resorts near Salt Lake City for years. Because of the activity of Save Our Canyons and the Wasatch Backcountry Alliance, this has not happened. We as backcountry skiers and snowboarders must fight for the places we love.
I recall a conversation with a friend 40 years ago. He made me feel guilty about how much time I spent on public land and how little time I spent protecting it. That conversation changed my life. I'm amazed that folks who will hyperventilate and sweat for three hours to experience untracked lines won't spend 10 minutes writing a letter to an elected official.
Please support organizations like Winter Wildlands Alliance and the Teton Backcountry Alliance that are working to protect public lands for non-motorized winter recreation. Join their mailing lists. There will be another opportunity to comment on the Targhee expansion proposal in early 2022. Don't miss it!
More information on Targhee's proposed expansion is at SaveTetonCanyon.org.
---
Howie Garber has been a contributor to Backcountry Magazine for over 20 years. See his outdoor photography at www.HowieGarberImages.com. The views in this article are Garber's own and do not necessarily represent those of Backcountry's staff.
Op-eds that are between 800-1200 words can be submitted by email with relevant information to tom@backcountrymagazine.com, subject line "Op-ed."