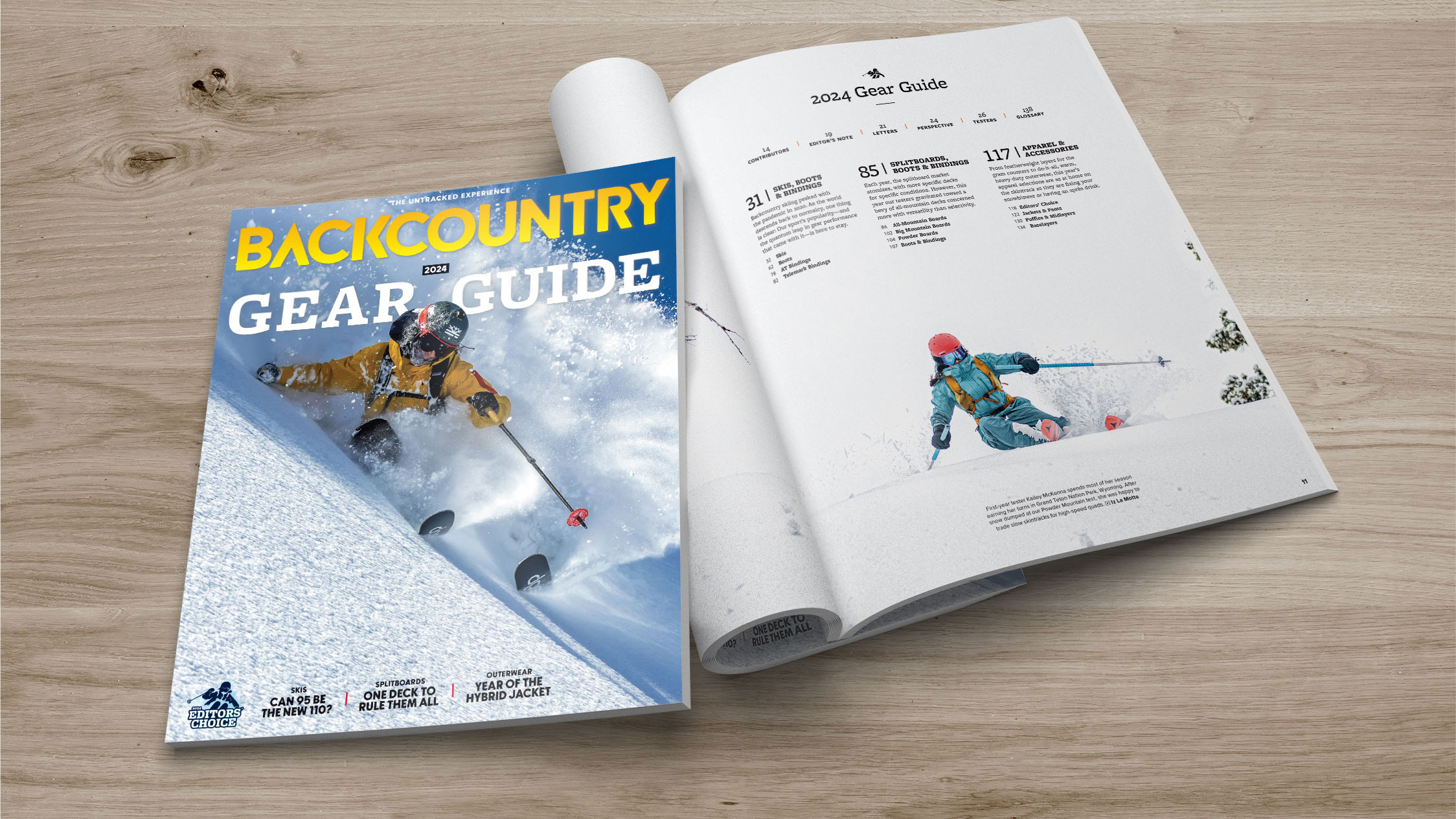 "At the end of our Gear Test this year, I asked newbie and Teton Valley, Idaho, resident Kailey McKenna what she thought of the week. 'It was like a river trip, but we didn't go anywhere,' she said. After eight Gear Test Weeks, I'd never thought of comparing our organized chaos and the slowing of time with a flotilla, let alone a stationary one focused on catching up with friends. It gave me a new appreciation for my adult winter camp." —Betsy Manero (from the 2024 Gear Guide Editor's Note)
While this winter camp boasts the usual array of wild stories and fond memories, that's just the bonus—or the core… I guess it depends how you look at it. Either way, by the end of the week, we tested 311 pieces of gear.
And so ended the "play hard" portion of the job. Next came the hard work. Writing, editing, rewriting and laying out the reviews (60 ski, 31 splitboard, 26 touring boot, 10 touring binding and 44 apparel reviews), plus curating all the imagery and determining what sets this slew of equipment apart from the rest.
The end product is 148 pages of expert-reviewed backcountry ski and snowboard gear, the 2024 Gear Guide. Here's a sneak peek:
Get The CORE ISSUE
Subscribe today and start your subscription with the The Core Issue, No. 153. It's a shout-out to steep-skiing legends, leisure athletes and everyone in between. An ode to the passion for surfing the perfect turn. An argument against competitively logged Strava lines. And a look at the family ties that bring us back to the mountains.