As a teenager on a road trip with her father, a Sofia Jaramillo borrowed his Nikon point-and-shoot to capture scenes along the California coast. She pointed at a lighthouse and, she says, "out of pure magic, I got this image that was composed perfectly. It was like opening a present." That moment, along with influence from her journalist mother, helped shape a photography career for Jaramillo. Since those early days, Jaramillo spent time in Jackson, Wyoming, in 2015 for an internship at the Jackson Hole News and Guide. After an assignment to photograph a trip up the Grand Teton, she began focusing on adventure photography and, after a few more years of freelancing and newspaper work elsewhere, she returned to Jackson in 2018 to dive into outdoor photography, all while capturing, embracing and advocating for diversity in the outdoors. Below, Jaramillo details her path in her own words. —Lucy Higgins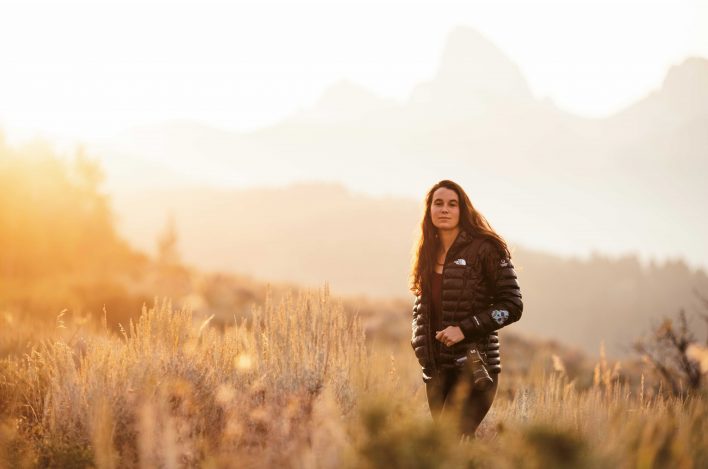 My father is Colombian and my mom is from Idaho. I grew up partially in Ketchum, Idaho, and being in that ski community, where there weren't really any other people like me, other than my dad, really motivated me to be make a community for BIPOC people, specifically my friends, and to make that community for myself [in Jackson], as well.
Growing up as a little skier at Sun Valley, the women that I looked up to were beautiful, blonde white women. There's nothing wrong with that, but I just didn't see myself in them. And growing up in a town like that, in a ski community, I repressed my Latin identity for a long time. Now, it's a big part of my mission to be more inclusive of people of color in my work, and I've been trying to do that in the outdoors ever since I moved here two years ago. I try to do so in an authentic way, and, to me, that means doing so by telling stories of my friends and uplifting my friends.
Another way I try to be involved with the community here is by volunteering with the Coombs Foundation. I've taken photos for them over the past two winters. They get all of these young Latinos on the ski hill, which means so much to me, especially when they're together and speaking Spanish, seeing them out there repping their Latinidad.
I'm hoping to set up an adventure photography workshop for photographers of color. People of color aren't given the opportunities to get to a high level in that career. There are a lot of barriers with adventure photography—financially, but also culturally. First, you need to just feel comfortable in that space, so I'm hoping to create a workshop where I can somehow uplift photographers of color—specifically younger, newer photographers.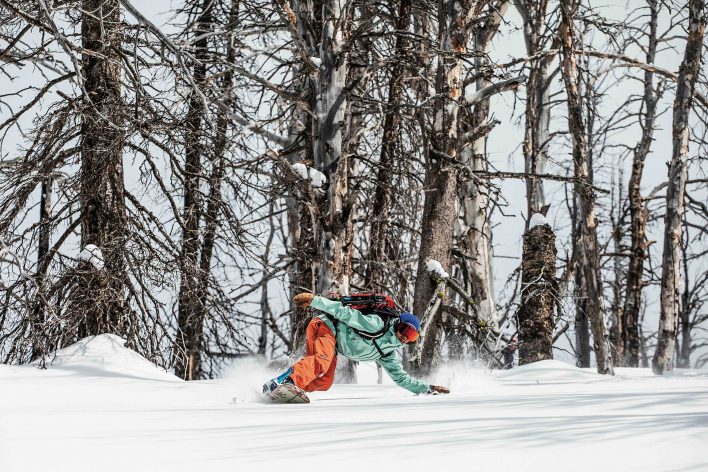 A lot of people are talking about representation, and that's really important, but there are certain aspects of this movement where representation isn't enough. It's time for us to break down those barriers so it's easier for people of color to enter into fields like photography or skiing. I think it's about time we help people of color get to the level that some of these other athletes or photographers are at.
I've had a lot of conversations with brands that are like, "We want to bring on more athletes of color," "We want to support photographers of color, but we can't find anyone who's pro." And there's a reason for that. Part of it is systemic racism and part of it is that brands and companies haven't been creating the space and haven't been aiding people of color so they can get to that elite level. There aren't that many Angel Collinsons out there who are brown, and there is definitely a reason for that. Representation is good, and it's great to have people of color in shoots, but what else can we do to get them actually in those spaces? That's what I'm thinking about right now.
---
This article was originally published in Issue #136. To read more, pick up your copy at BackcountryMagazine.com/136 or subscribe.