SIA 2016 was full of new toys and fun gear for the snowier months. Associate Editor Lucy Higgins and Assistant Editor Louise Lintilhac scoped the halls of the Denver Convention Center looking for the latest backcountry invention to grace the slopes in the winter of 2016/17. Here are some highlights, from jackets to avalanche shovels.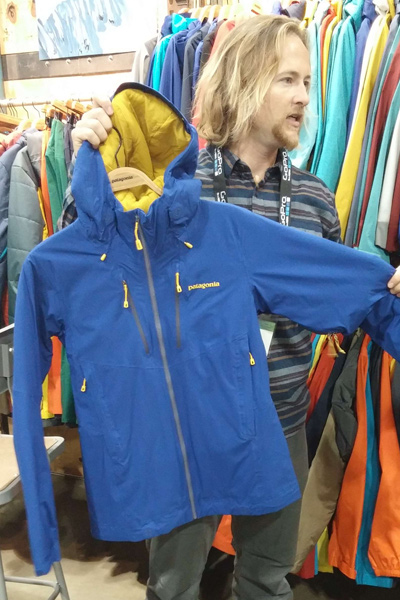 Patagonia's new Stretch Nano Storm Jacket was supple to the touch but fully waterproof. Made of light nylon stretch fabric, it is designed to move on the up and wick moisture while keeping you warm on a particularly snowy ascent or on days when fewer layers are needed.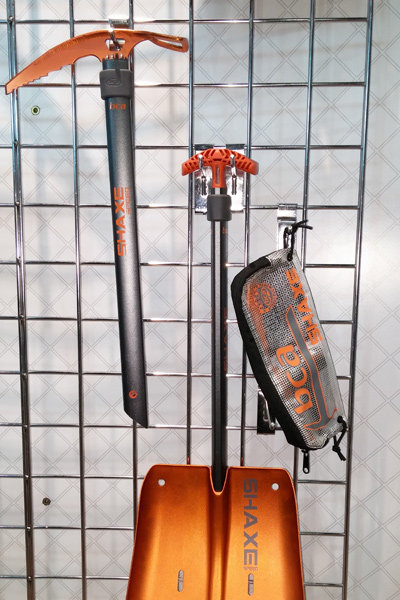 The BCA Shaxe ice axe/shovel combo is made to help cut weight on big ski mountaineering days with an avalanche shovel handle that can transform into an ice axe.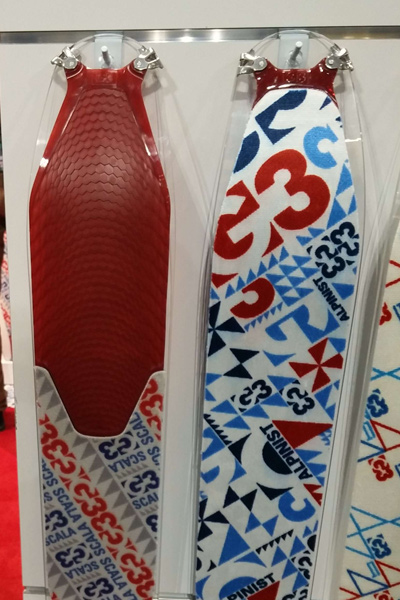 The Scala skins from G3 are equipped with a new, plastic fishscale panel designed to prevent snow accumulation between ski and skin, cutting down on skin failure and increasing glide in deeper snow.