This March at Powder Mountain, Utah, we tested every backcountry binding available, and, based on overwhelming tester feedback and groundbreaking innovation, we've selected the best bindings of 2015. Looking for the most affordable tech binding or the stoutest, do-it-all touring option? You'll find it among these three Editors' Choice bindings.
But these aren't the only bindings that rose to the top at Gear Test Week, and this isn't all we have to say about them. Subscribe by the end of August to get the 2015 Gear Guide or order a copy, here, for the full reviews of these products, plus more than two dozen additional Gear Guide Selects. 
ATOMIC TRACKER 16 MNC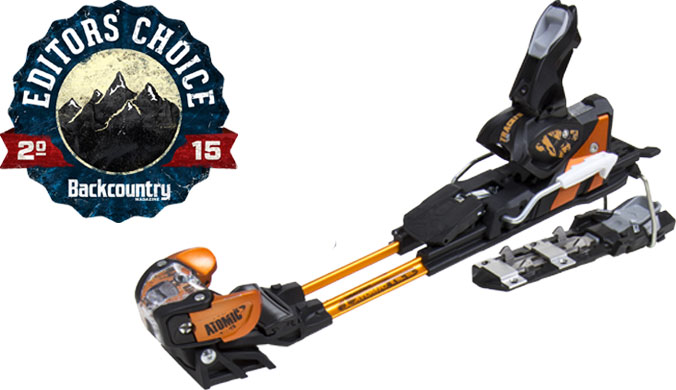 $500 – ATOMIC.COM  
RV: 5-16 |WEIGHT/PAIR: 6 lbs. 8 oz. (large)
BRAKES (mm): 90, 100, 115, 130 | CRAMPONS (mm): 100, 115 ($100)
+ "Strong, solid feel on the descent."
– "No flat skinning mode. Heavy with an awkward stride."
= A stout, reliable alpine binding that can handle short tours.
G3 ION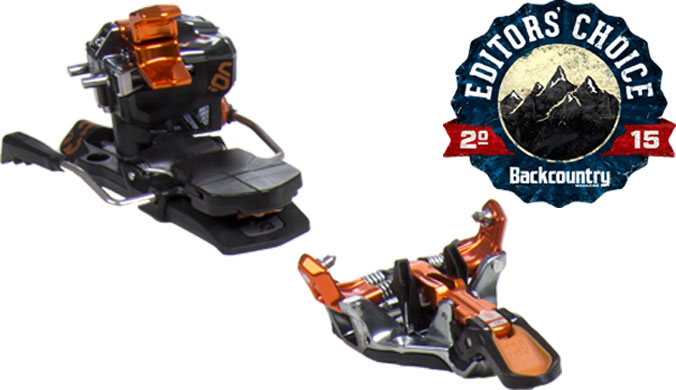 $550 – GENUINEGUIDEGEAR.COM    
RV: 5-12 | WEIGHT/PAIR: 2 lbs. 9 oz.
BRAKES (mm): 85, 95, 115, 130 | CRAMPONS (mm): 85, 105, 130 ($65)
+ "Ease of entry was my favorite function of this binding. I also appreciated how it really snapped and locked down on my toes."
– "It's unproven. Only time and skier days will tell."
= A contender for top tech honors—and definitely the best-looking binding available.
DYNAFIT SPEED TURN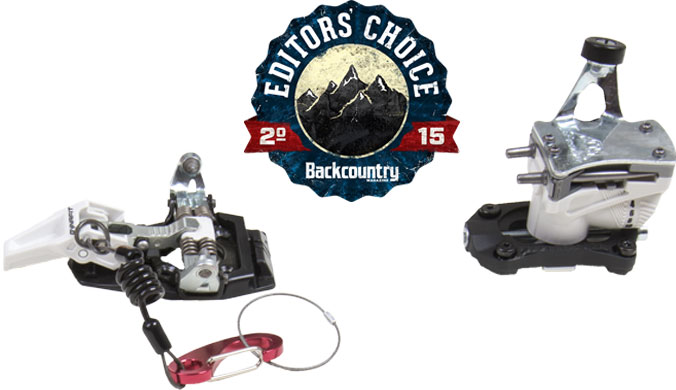 $350 – DYNAFIT.COM     
RV: 4-10 |WEIGHT/PAIR: 1 lb. 8 oz.
BRAKES (mm): N/A | CRAMPONS (mm): 80-130 (5 sizes, $70-75)
+ "The standard bearer of tech bindings."
– Not an everyday resort binding.
= A convenient, reliable backcountry partner that can handle occasional inbounds duty.