Each year, for a few days in January, outdoor retailers, brands and media take over Salt Lake City, Utah, for a maelstrom of new technology, flashy gear, buzzwords and big news. Wade through it all and there's a lot to talk about for backcountry skiing and riding, from new boots and beacons, to noteworthy innovations in skis, shovels, screwdrivers (yes, screwdrivers) and more.
Here are some highlights of next year's gear from the trade-show floor in Salt Lake City.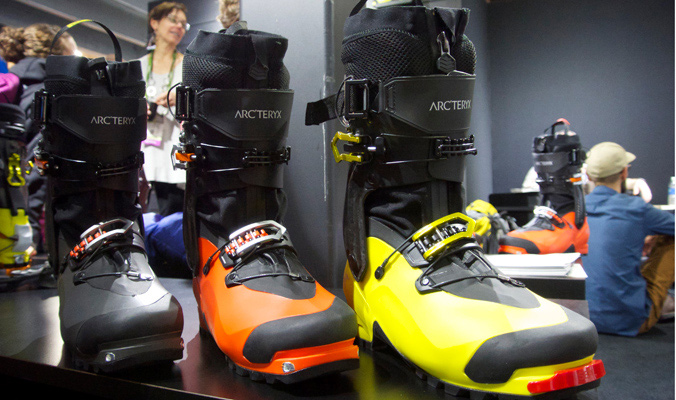 Arc'teryx had their new line of Procline boots on hand, showcasing three models from the softgoods-brand-turned-hardgoods-contender. There's a Procline Carbon (center, $1,000), which sports a carbon-fiber arm and Grilamid lower and an all-Grilamid Procline available in men's and women's versions($750). Each is available with "Lite" or "Support" liners.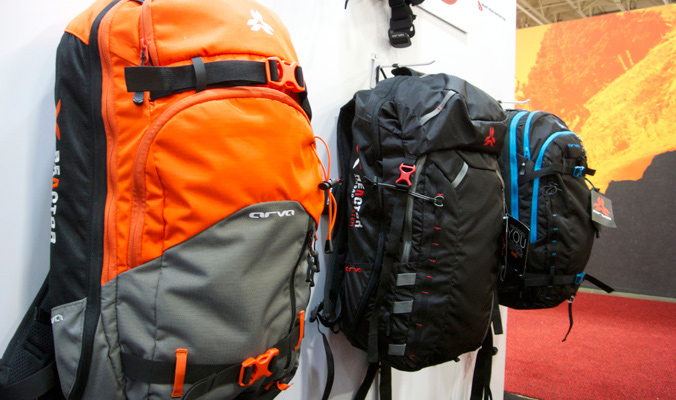 Arva's new Axio transceiver expands upon their fleet of long-range searchers, with a proprietary and extra-long third antenna that swivels out from the unit and is designed to increase coupling strength for faster pinpoint searches. At $469, it's a pro-focused beacon with analog mode and five-plus-victim marking capacity.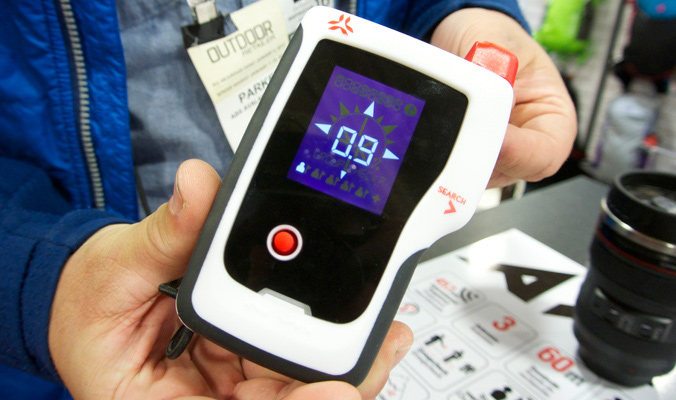 Entering the airbag fray, Arva debuted four new balloon packs ranging from 18L to 40L. The packs employ a nitrogen-canister system (like ABS, but without the pyrotechnic handle) and a double-chamber balloon with a center baffle that's designed to absorb shock and prevent a puncture when inflated.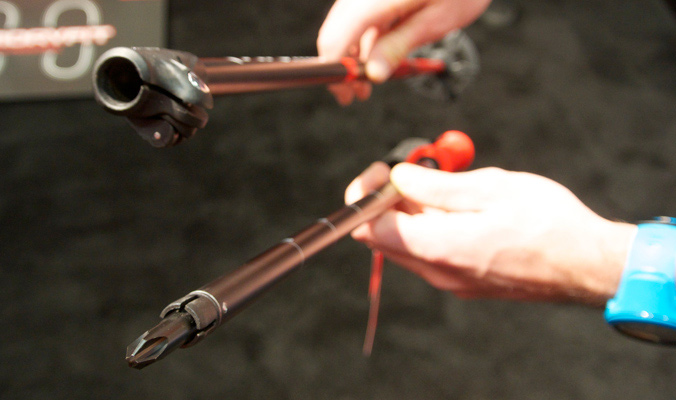 Who's got a screwdriver? Always come to the rescue with the Chris Bentchetler-designed Atomic Backland FR, a full-aluminum pole with a driver hidden within the upper.
In addition to debuting a new ski construction—dubbed Foundation and replacing Hybrid Construction—DPS adds a new ski to its quiver: the Wailer 106. It's available in DPS's hyperlight Tour1 Construction and the sidewalled Pure3 Construction and has a similar rocker profile to the Editors' Choice-winning Wailer 99 but in a wider, 106mm-waisted platform.
Dynafit's nearly ubiquitous TLT line of boots gets an overhaul with the new TLT7, crafted in three models including the carbon/Grilamid Expedition (men's and women's), Grilamid/titanium/carbon Performance and limited-release Carbonio, which weighs a feathery 4lbs. 5oz. Check out the redesigned toe, which lacks a toe welt and moves the pivot point back 5mm, intended for increased lateral rigidity and a more natural walking stride.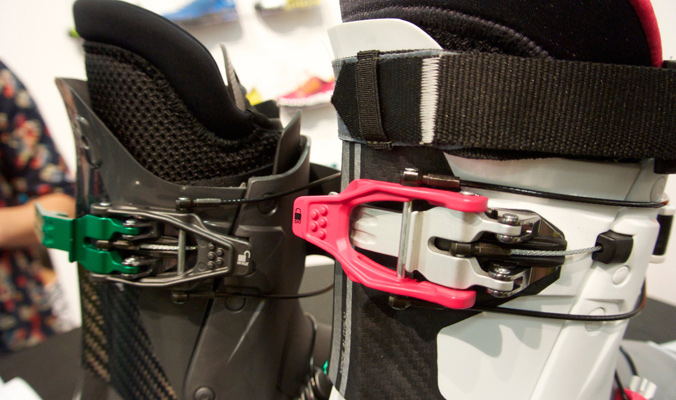 Dynafit's redesigned Ultralock 3.0 system opens/closes the cuff and instep buckle as well as serving as the walk mode switch. Flip it all the way open to walk with both buckles released. Flip half of it back (left) to walk with the instep buckle closed.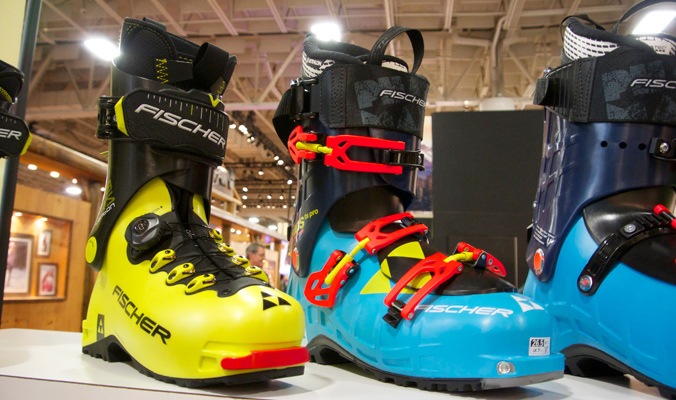 The Traverse Carbon (left) is Fischer's new, lightweight kick, pairing carbon and Grilamid and 80 degrees of cuff rotation in a sub-five-pound package. At the other end of the spectrum is Fischer's new Transalp TS Pro (right), their beefiest Transalp touring boot with a 130-flex.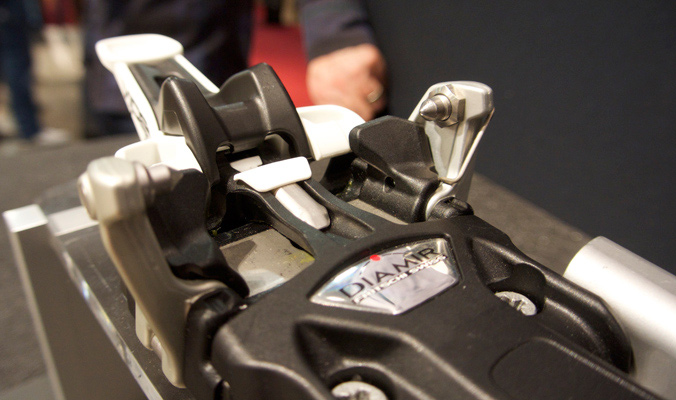 With the new Black Vipec, Fritschi Diamir addresses complaints over difficulty stepping into the tech binding by adding new toe guides. The heel is also updated to prevent icing and with beefier risers. Available January 15 and now TÜV certified for more reliable release.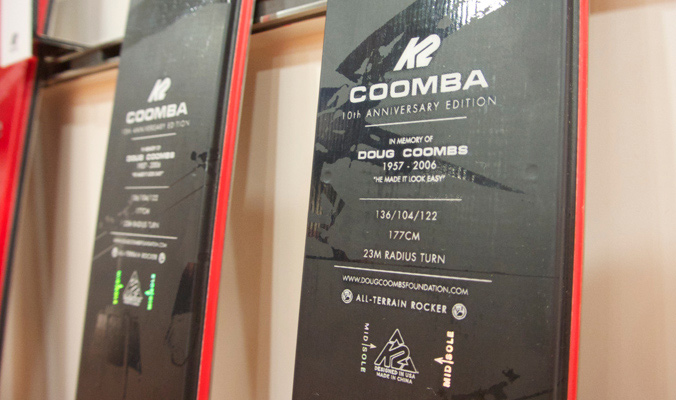 Ten years ago this April, Doug Coombs fell to his death while attempting to rescue friend Chad VanderHam in La Grave, France. Shortly after, K2 debuted the Coomba to celebrate the iconic Coombs and to raise money in support of his wife, Emily and son, David. Now, K2 is throwing back to the first Coomba with original graphics on the long-celebrated ski.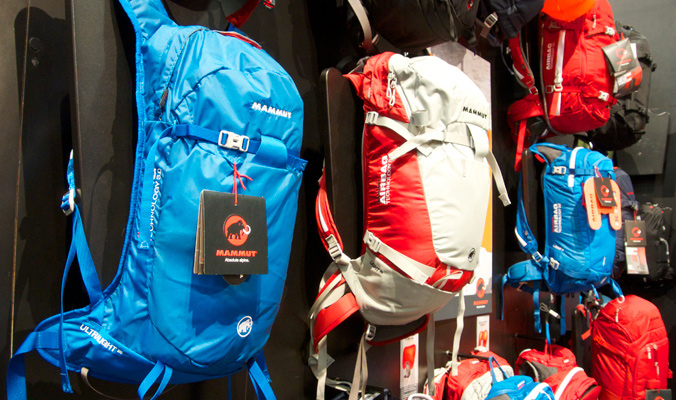 Mammut redesigned their Snowpulse airbag systems to be 30 percent lighter, and their new lineup is headlined by the Ultralight RAS, a 20L pack that weighs a scant 4lbs. 3oz. (canister included), touted as the lightest of any airbag on the market.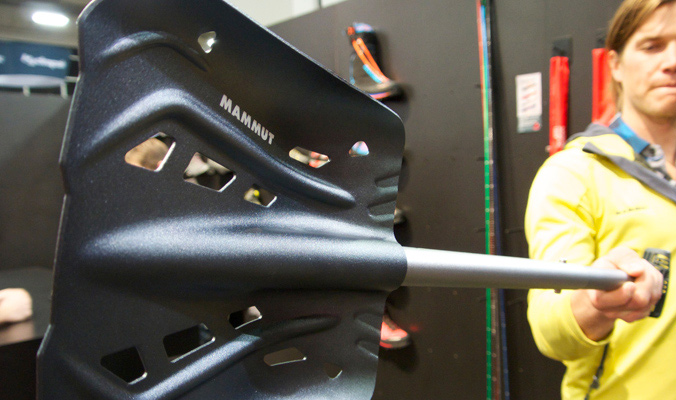 Speaking of lightweight, Mammut's new Alugator Light Shovel tips the scales at just one pound and has an extendable handle, too.