Each year, for a few days in January, outdoor retailers, brands and media take over Salt Lake City, Utah, for a maelstrom of new technology, flashy gear, buzzwords and big news. Wade through it all and there's a lot to talk about for backcountry skiing and riding, from new boots and beacons, to noteworthy innovations in skis, shovels, screwdrivers (yes, screwdrivers) and more.
Here are more highlights of next year's gear from the trade-show floor in Salt Lake City (check out part 1 here).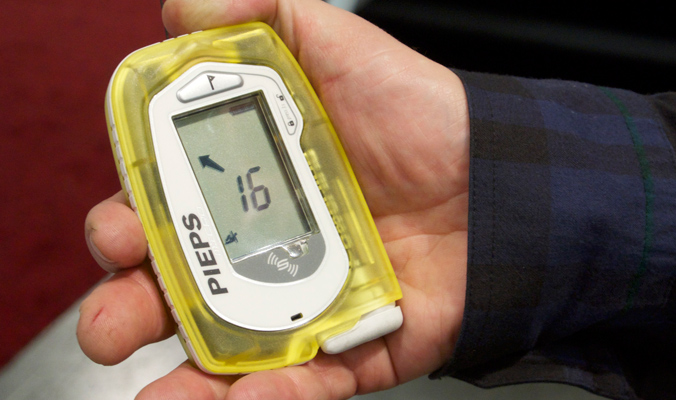 The new PIEPS Micro will be the smallest three-antenna avalanche transceiver on the market, utilizing one battery and offering a 40-meter range and a light-reactive technology that's designed to keep the transceiver in transmit mode while stored in a pocket and search mode while out in ambient light.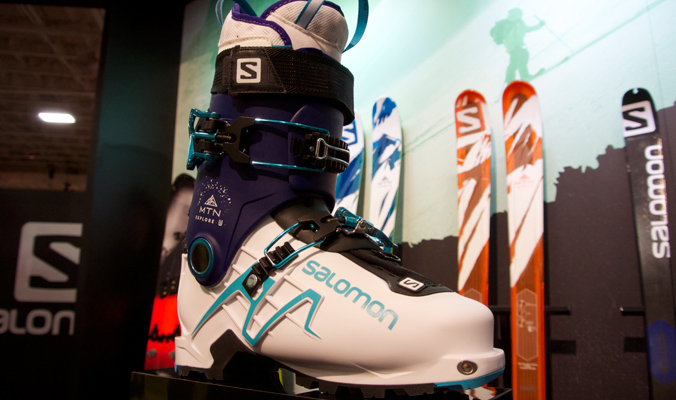 This season, Salomon released their MTN Lab and MTN Explore boots to much acclaim. For next winter the same technology will be available to women with the new MTN Explore W, a 90-flex version of the men's Explore.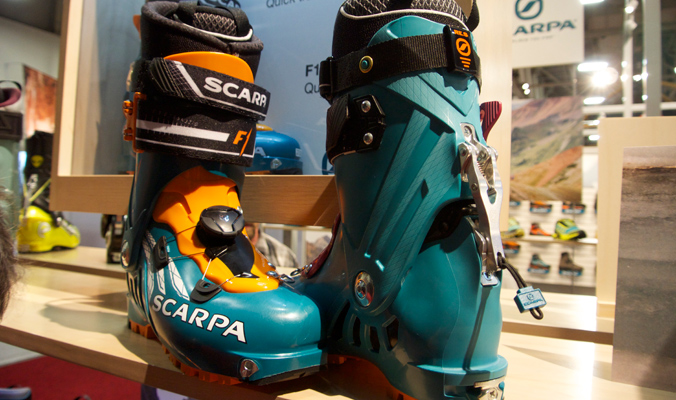 Two years back, SCARPA launched the F1 Evo—which automatically switched from ski to walk mode and back as needed—to significant fanfare, only to announce a recall last February. Now, the boots are back with a retooled walk mechanism. The new F1 (and F1 WMN) doesn't automatically switch, but offers a 95 flex, 62 degrees of walk-mode range and adjustable forward-lean settings.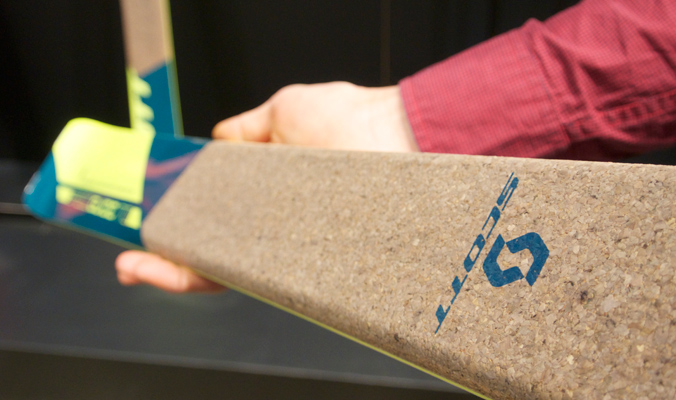 Cork skis? Scott's new Speed Guide (80mm underfoot) has a unique cork overlay underfoot, designed for weight savings and dampening, and there's titanal metal underneath for binding retention. Weighs in at just 4lbs. 9oz.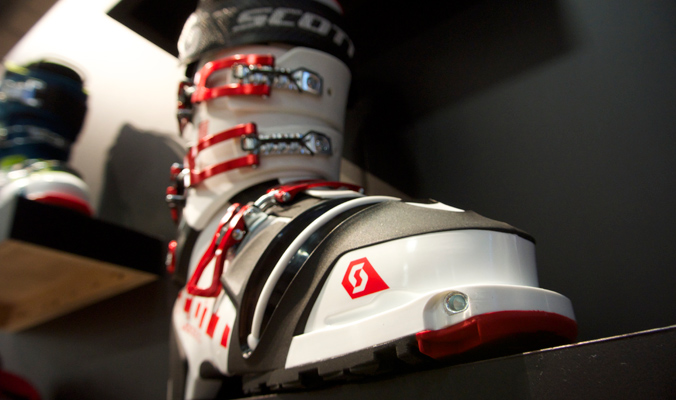 Finally! A bit of news in telemark gear with the Scott Voodoo NTN receiving tech fittings, making it compatible with Dynafit-style tech bindings and telemark binding with pin-tech toes.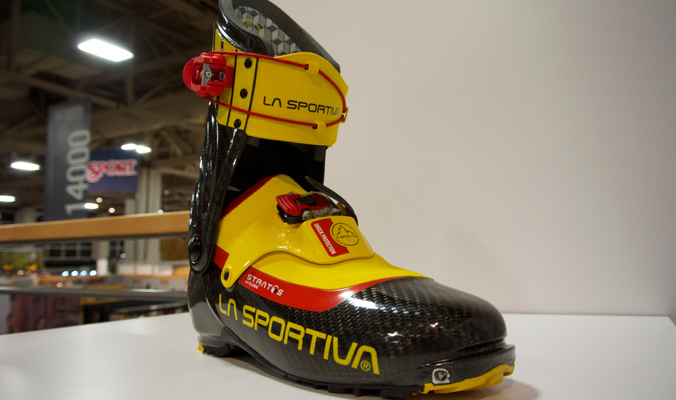 This is La Sportiva's Stratos Hi-Cube boot—it weighs just less than 2lbs. per pair and drains the bank account with a price tag of $2,500. Call it a bike shoe with a carbon cuff…a really expensive carbon cuff.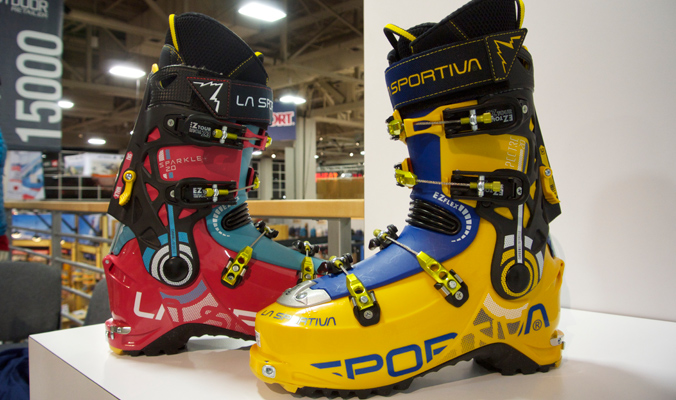 In the more affordable category are La Sportiva's Spectre 2.0 and Sparkle 2.0 ($625 each), redesigned with more plastic in the backbone and a stronger tongue to be five percent stiffer than the original, Editors' Choice-winning Spectre.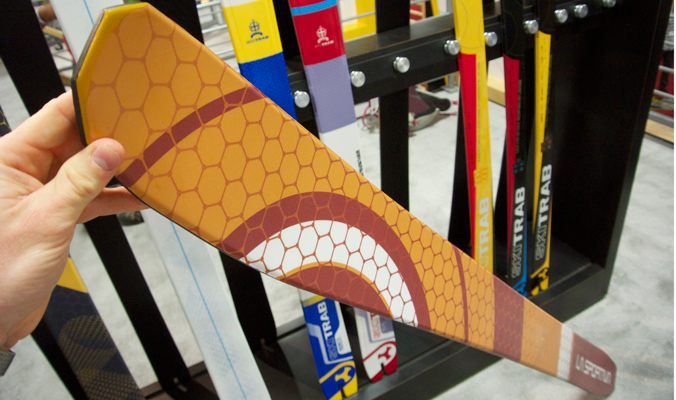 La Sportiva's feathery Carbon Nanotube Technology, available in the Vapor Svelte and Vapor Nano (both former Editors' Choice winners), debuts in a new, wide stick—the Vapor Float, built around a 117mm-waisted platform and weighing 6lbs. 9oz. ($1,200).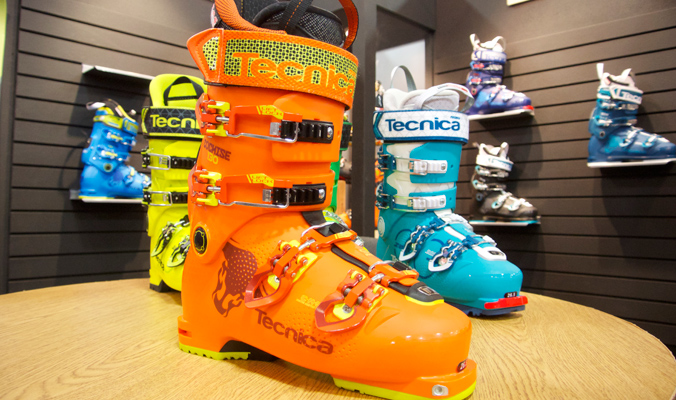 The freerider-favorite Tecnica Cochise Pro 130 gets a total makeover with four buckles, full polyurethane construction, Dynafit-made tech fittings and a retooled walk mechanism. The resulting stout boot weighs an advertised 18 percent lighter than the current, heavyweight Cochise 130.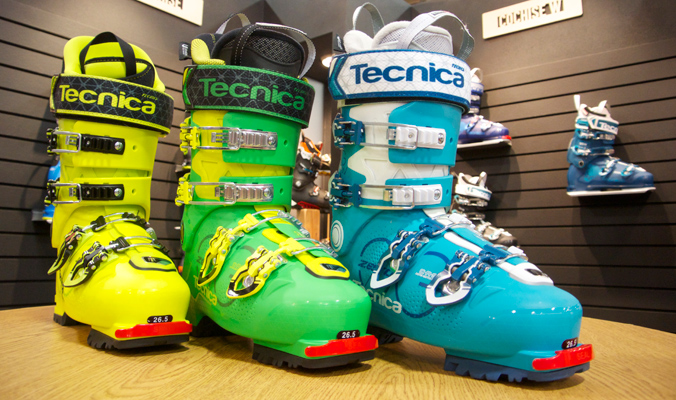 Tecnica's new lineup of Zero G boots is designed to accompany Blizzard's current, carbon-infused line of Zero G touring skis. The three boots in the line (Guide, Guide Pro and Women's) utilize the same lower-shell design as the Cochise but with lighter plastic and no spine to improve walkability. Most notable? The 110-flex Guide retails for just $549.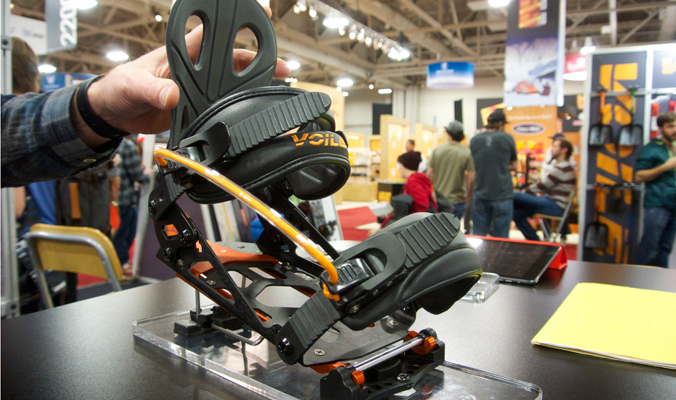 Sayonara pin system. Voilé's new Speed Rail splitboard binding employs K2's Kwicker System for pin-less transitions. Available in small, medium and large options for men and women.