Editors' Choice: Arva Neo BT Pro
$420, arva-equipment.com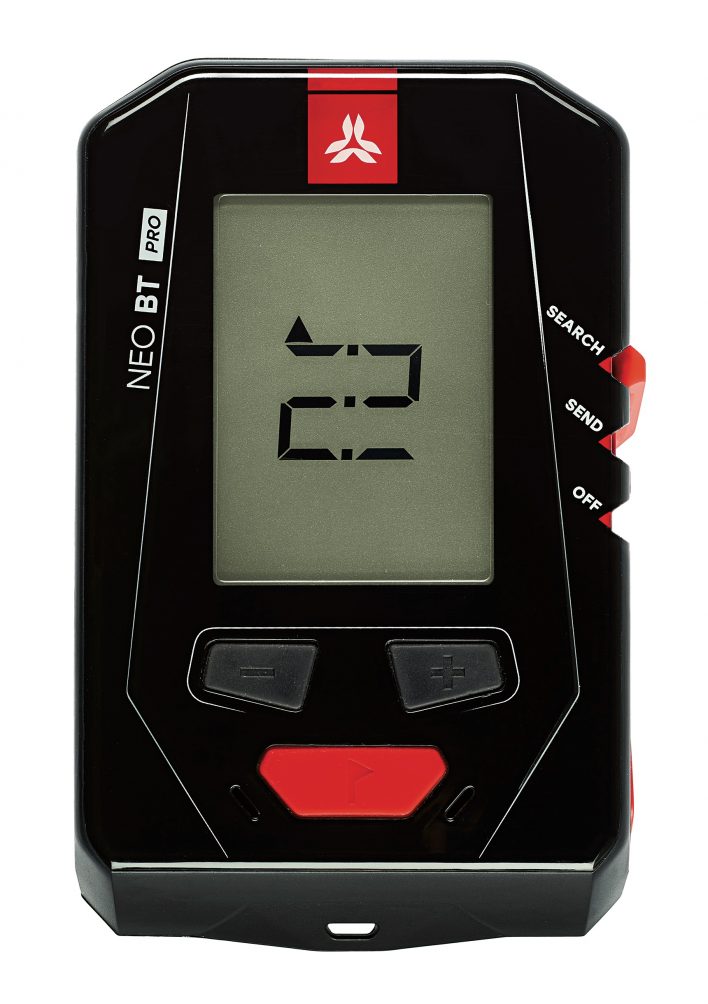 The Neo BT Pro's name says it all. This Bluetooth-equipped beacon carries features that are worthy of any snow professional, including an 80-meter search strip, group check function, and both an optional analog mode and a marking function for multiple burials. "Lives up to the Pro name," an avalanche instructor and guide said. Our tester noted a satisfying click when the slider locked into the send, search and off positions. Three buttons on the front mark and toggle through buried victims while searching. "Seeing how many burials you're dealing with and being able to checkthem off as you go makes it easier to wrap your head around the situation," she said after a few practice rounds. Additionally, the massive range and interference management, which alerted her when electronics might be messing with her signal, impressed her.
While she found all these features comparable with other pro-level beacons, the Neo BT Pro's smartphone app, which connects to the beacon via Bluetooth, set it apart. The app allows users to pick settings, including battery type, auto-revert time, sound preferences, and search distances and modes. Additionally, it has training modules. "I love how easy it is to set features on the app," our tester said. "No more awkward T9 typing on a monochrome screen with two buttons. And the lessons and pretrip checklist are great resources." Her only qualm involved the beacon's size and shape. "It's slightly bulkier than what I'm used to," said our tester, who is 5'2" and has especially small hands. "It feels too big to wear on my chest, sticks out a bit in my leg pocket and is a wee bit large in my palm."
Mammut Barryvox S
$550, mammut.com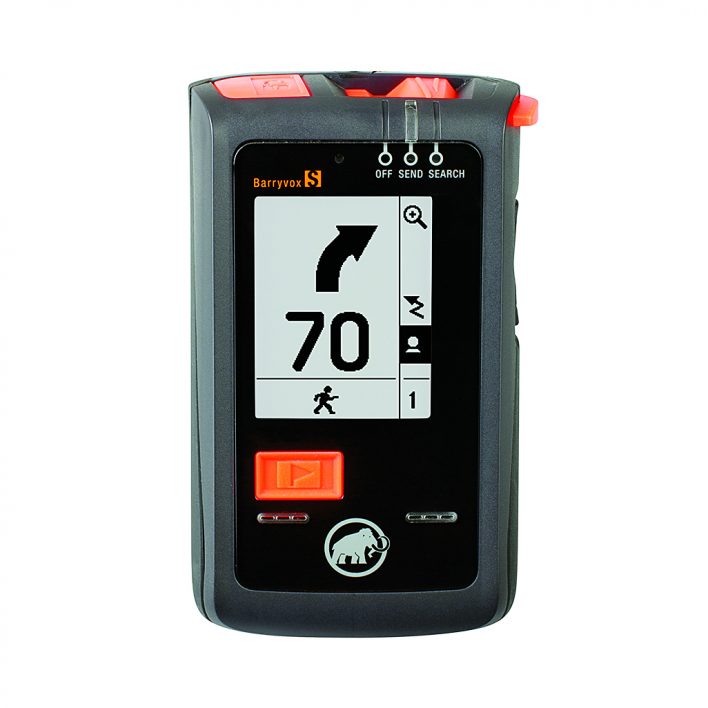 Due to its massive 70-meter search strip and multiple burial capabilities, the Barryvox S is a longtime favorite of avalanche professionals. "It's heads above the rest for multiple burials in terms of speed and usability," said a guide and avalanche instructor who has been a Barryvox S user for years. "Every time I try another beacon, it just comes up short to my trusty Mammut." She listed the simple group check mode and easy-to-read screen as two of her favorite features, adding that she could even read the screen with polarized sunglasses. Her favorite perk was the combination of digital and analog search modes. "The screen is a classic digital mode, but the beeps are analog," she explained. "Multiple burials are also less stressful because of its ability to toggle through beacons, mark them and switch to full analog mode for close proximity burials." The high price tag might intimidate new backcountry skiers, but Mammut makes a simpler Barryvox that uses the same screen display and 70-meter range but rings in at $385.
Backcountry Access Tracker 4
$400, backcountryaccess.com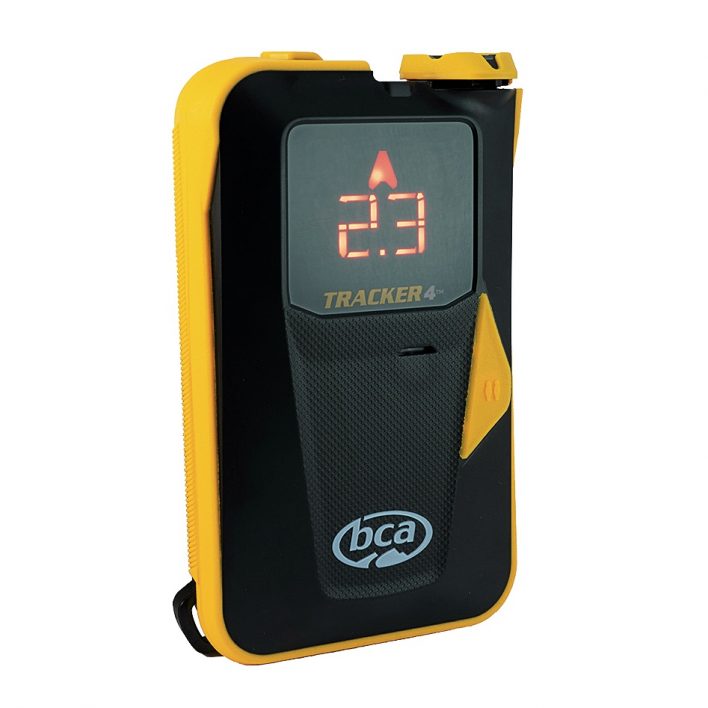 Usability is Backcountry Access's calling card, and that fact remains true with the Tracker 4, the latest installment in the company's long-running beacon line. "Even a baby could use this," our tester said, "though I wouldn't trust it to dig me out." A dial with a slider lock switches between send and search modes. Using a single button on the face to swap between them, the Tracker 4 has just two higher-level functions. One is Signal Suppression, which blocks the closest beacon signal so a rescuer can move to a second burial; the other is Big Picture, an analog-beacon-type setting that shows the distances to all beacons within range. "Big Picture was super helpful in sizing up a scene," our tester said. "Counterintuitively, the Tracker's simplicity and lack of a true flagging function for multiple burials meant I had to practice more with it to understand how to easily switch between modes." For beginners or people mostly practicing single-burial scenarios, however, it's so simple a baby could use it.
Ortovox Diract
$390, ortovox.com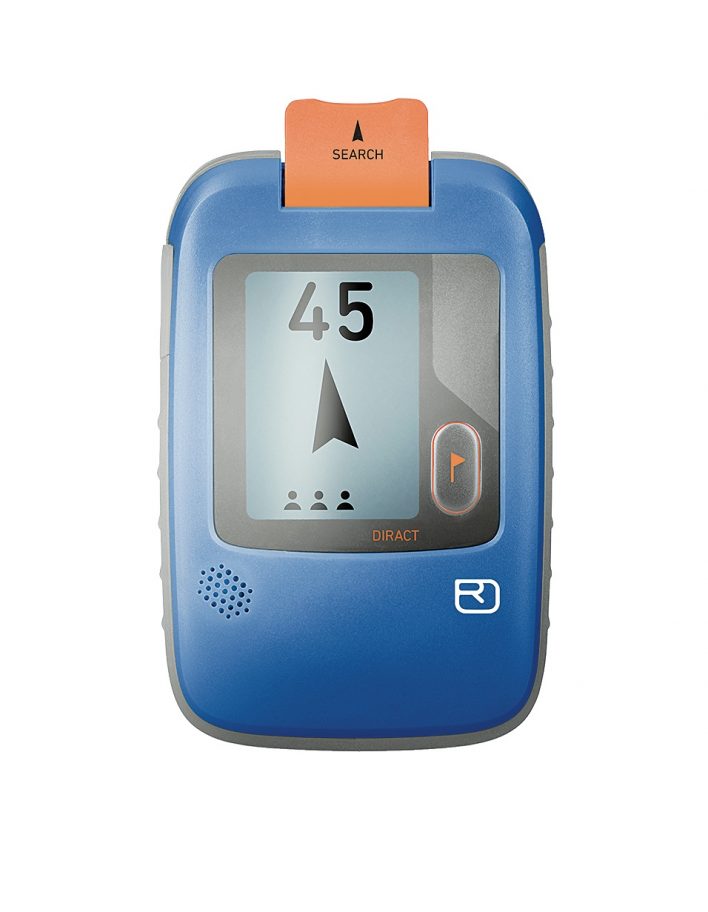 The little cousin of last year's Editors' Choice-winning Diract Voice ($450), the Diract is the same beacon, minus the setting that initiates voice commands during a rescue scenario. It is simple, with a huge readout screen that displays suggested search patterns and distances; an audaciously obvious orange switch that toggles between search and send; and a flagging/option button. "Even though it has features like group check that usually come on higher-level beacons, it would be immediately easy for a beginner to use," our tester said. Having a rechargeable lithium-ion battery (rather than AAAs) intrigued him, "but I don't like that I can't stop at the gas station on the way if my batteries are low," he said. His favorite feature was that it adjusts the suggested search width based on interference from cellphones and other electronics: "With all the crap I carry these days, from radio to smartwatch, I appreciate that my beacon can compensate."
---
These reviews were originally published in Issue #150. To read more, pick up a copy at backcountrymagazine.com/150, or subscribe to find our gear reviews earlier when they are published in print.