Editors' Choice: Scott Pro Shield
$120, scott-sports.com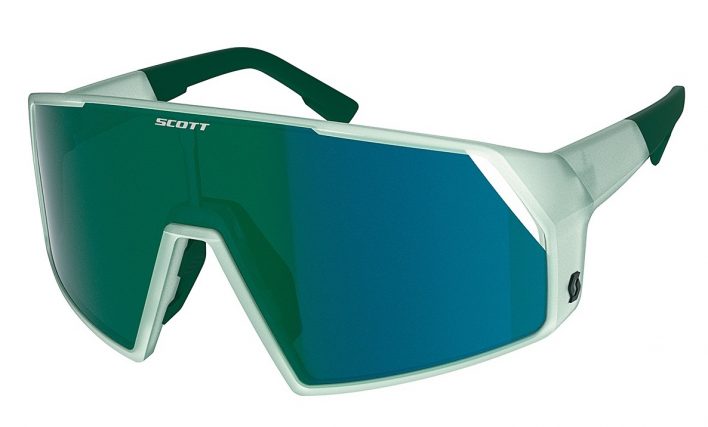 The Scott Pro Shield is the teacher's pet. "A+! A great pair of sunglasses to put on and forget about," a college professor/tester said. Small vents in the top corners of the interchangeable lens prevented fogging even on high-output days, and both male and female testers lauded the comfortable, secure fit, citing the no-slip nosepiece and rubber arms. With an array of helmets and hats, testers noticed a gaper gap, about which one asked, "Is this the new 'hip' thing?'" Despite that small frustration, testers recommended the Pro Shield for all ski adventures except for low-light days and called them one pair to rule them all. "I'd wear these touring, running, climbing or biking (and I will)," a snowboard guide concluded.
Anon Advocate
$230, anonoptics.com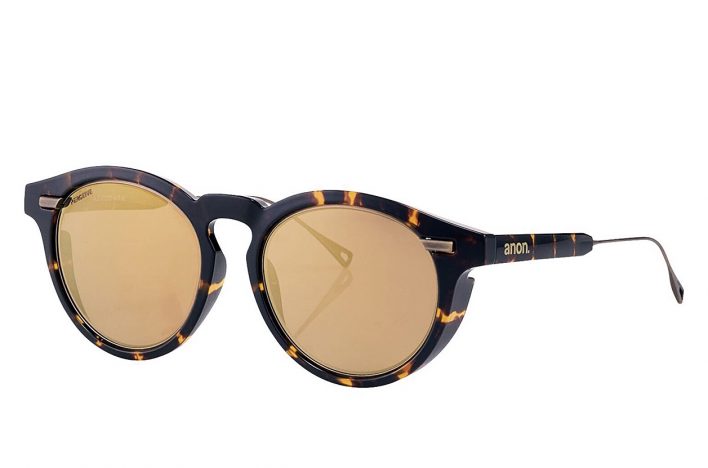 In the sea of wrap styles, goggle maker Anon enters the sunglasses fray with the Advocate. The lifestyle-esque frame has a small side shield, which our tester called "just wide enough to block some UV rays without hampering my peripheral vision." Additionally, she dug Anon's Perceive Polarized lenses. "They up the contrast while reducing glare. Great for both low lights and highlights," she said, adding, "Super durable. I can throw them in a pack and not worry about scratches." Her one complaint revolved around the titanium wings and plastic nose bridge, which slid off her small face, though she noted those with average or large faces wouldn't have this issue.
Dynafit Ultra Revo
$150, dynafit.com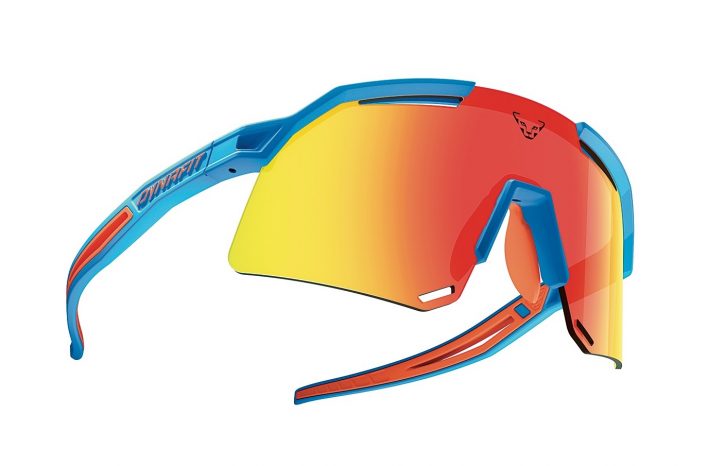 "Do these make me look fast?" a tester asked after donning the Ultra Revo. These sunglasses match the color schemes that run through all Dynafit collections, and, at just 31 grams, they made our tester feel fast as well. Divel Optics, an Italian company, crafted the low-profile lenses that are designed to make colors pop while protecting against a whole range of rays (UVA, UVB and UVC). Because they have a half-frame, the Ultra Revos provided a wide field of vision for our tester, who noted, "Clear vision and minimal fogging, even when I'm sweating up a storm on the skintrack." While the Ultra Revo are unisex, smaller-faced testers, especially women, found these shades fit their noggins the most securely.
Sweet Protection Memento Big Reflect
$130, sweetprotection.com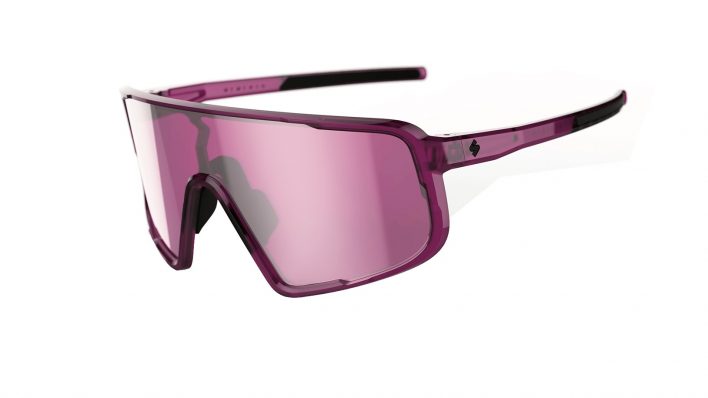 Sweet Protection's Rig Reflect lens is designed to reduce eye fatigue with high contrast and low color distortion. According to our testers, the lens does its job, and both small- and large-faced testers found the Mementos were comfortable under a helmet and stayed in place. "The grippy rubber behind the ears is great, and the interchangeable nosepiece helps get the perfect fit," one said. The Momento uses a cylindrical lens, which wraps all the way around the face inside a full frame (think durability). According to one tester, this gives goggle-like coverage with an uninterrupted field of vision. "It's easy to forget that I have anything on my face," she said.
Julbo Cham
$169-$199, julbo.com

Today's vintage-obsessed world will be drawn to the Cham's steampunk-esque metal-and-leather stylings, but our tester noted they work quite well for their intended purpose, too. "Who turned out the lights?" he asked after donning them. The Category 4 Alti Arc mineral lenses he tested have 7 percent light transmission and shock resistance, per Julbo, qualities he deemed ideal for the high-alpine environment. Versatility is not their calling card, however, as he found them too dark for cloudy days and would choose a sportier style for the descent. Still, their adjustable arms made them fit well under a hat and helmet, he said, concluding, "They're the first thing out of my pack on a sunny spring morning."
---
This article was originally published in Issue No. 148. To read more, pick up a copy at BackcountryMagazine.com/148 or subscribe to read gear reviews earlier when they are published in print.