Editors' Choice: Truck M1 Glove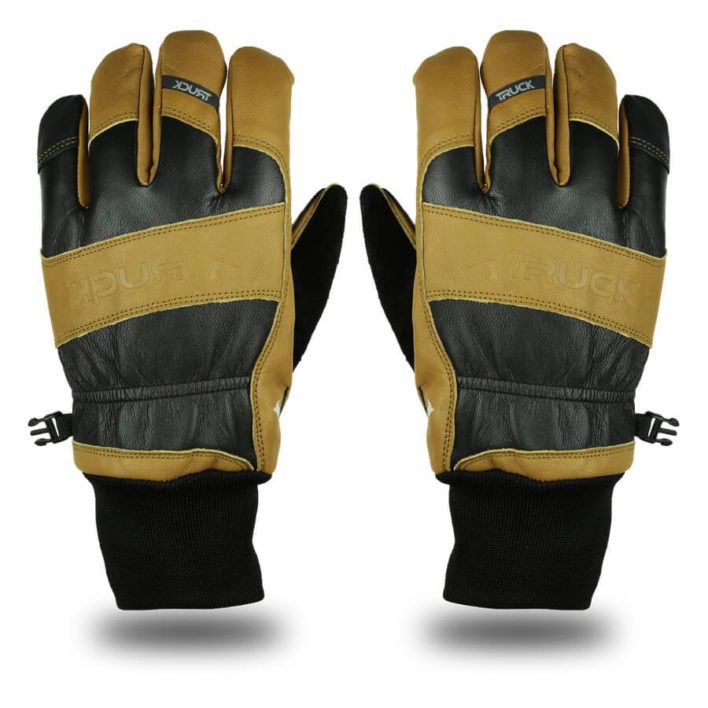 What do ski patrollers, mountain guides, landscapers and everyday backcountry skiers and riders have in common? They've all been known to beat the snot out of the kind of affordable, tough, insulated leather work gloves that you can find at a hardware store. To fill that niche, providing the working-class hero with a do-it-all glove that balances warmth, breathability and frugality, Truck made the M1.
Water resistant and durable goatskin leather makes up most of the M1, which features extra reinforcement around the thumb and across the palm. Breathable, four-way-stretch nylon covers the back of the hand, and 250 grams of Polar Fleece lines the inside, which one of our testers found to be both soft and able to wick away hand sweat. All of this combines to make the M1 suitable across a wide range of temperatures.
"They breathe enough to skin in but can also keep my hands nice and toasty on the descent," said a tester who often struggles to thermoregulate. She noted that she could get away with bringing only the M1 on all but the coldest days of touring. For those frigid adventures, Truck offers the nylon-backed M1 mitten ($47), as well as their heavier, insulated, full-leather M1 Pro in a glove ($42) and mitten ($58).
The M1 isn't just a winter-weather ski glove. Many of our testers admit to using it year-round, for everything from yardwork to rock scrambling, likely the result of the gloves' suitability across many temperatures and partially because of their flexibility. "There's enough dexterity to adjust your boots, pull your zipper or untie a stuck knot," one tester noted. In addition, the gloves' pinkies are touchscreen compatible to help the wearer keep their hands warm while checking their phone.
As for the life of the glove, several of our testers have put them through the ringer, and while one editor found they pack out significantly after about 70 days, another tester appreciated how well the leather held up. "These are durable enough for years of multi-season use: gardening, rope work and lots of days in the skintrack," she said. "They have minimal seams to wear out and plenty of reinforcements where you need them." While the gloves are pre-waterproofed, that tester suggested regularly reapplying sealant to make them go the extra mile. With durability dialed, Truck also utilizes a direct-to-consumer model, which cuts out the middleman retailer to sell at wholesale prices. The result? "They're cheaper than most other good ski gloves out there," our tester said.
truckgloves.com, $32
Flylow Super Mitten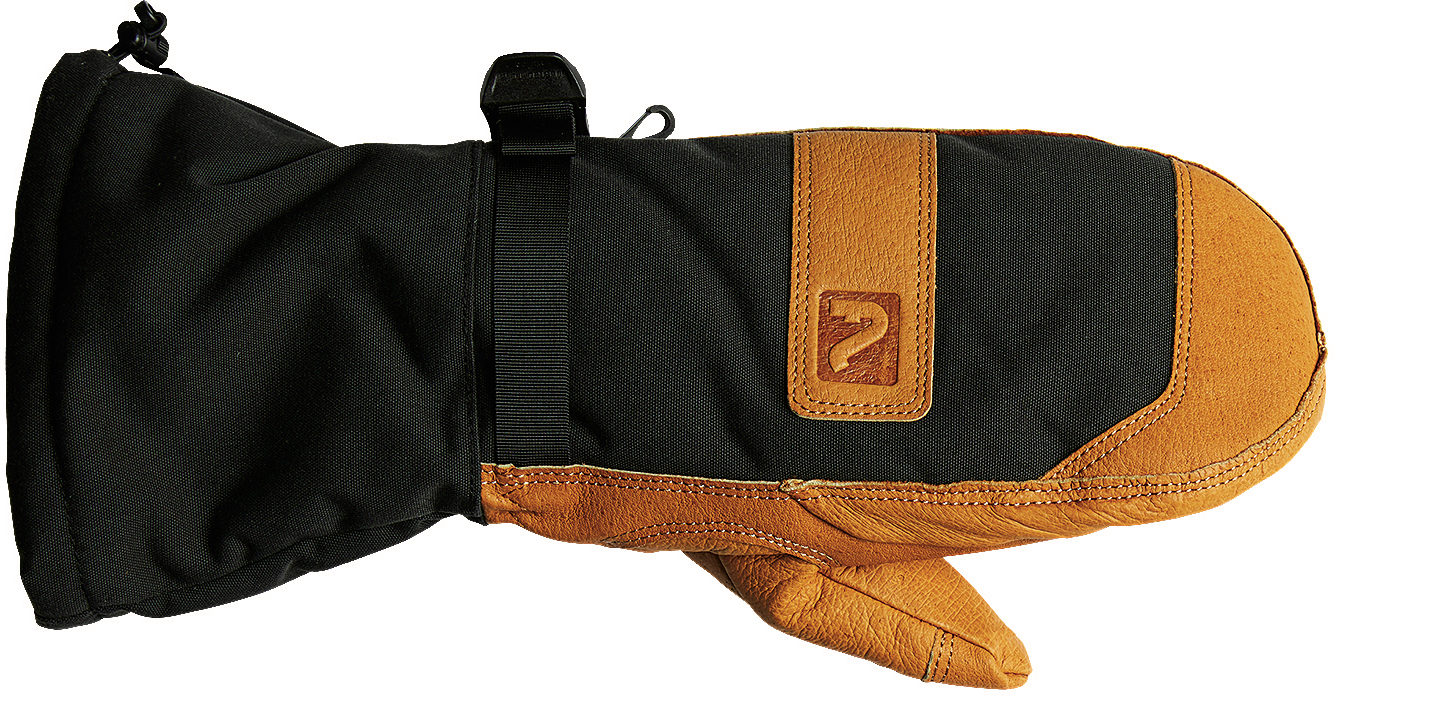 The Tech: Flylow channeled a little bit of Superman to craft a mitten designed to fight back against harshest elements. An extra-long cuff keeps snow out, while pre-treated, waterproof cowhide leather holds up over time and PrimaLoft insulation keeps the wearer's fingers toasty.
The Talk: "They get the job done," said one tester, who quickly keyed in on the Super Mitten's warmth and suggested that, while they are great for cold days, they're a bit overbuilt for springtime laps. As for the durability, our tester noted that the Super Mitts are "basic, clean, not too many seams. Will last long."
flylowgear.com, $90
Outdoor Research Carbide Sensory Gloves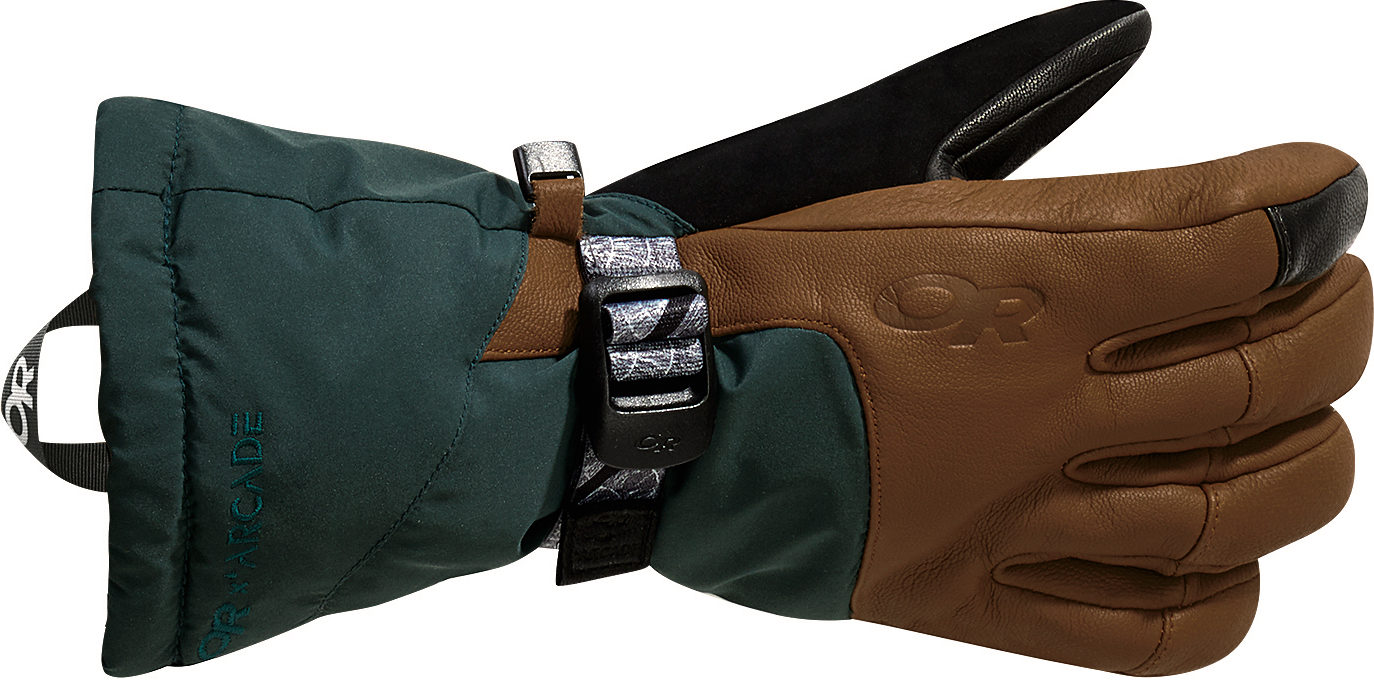 The Tech: Outdoor Research partnered with Arcade Belts, the maker of stretchy, patterned ski belts, on several pieces of clothing this year, including the Carbide Sensory Glove and its mitten counterpart—the elastic wrist cinch is the Carbide's Arcade accent. Outdoor Research's proprietary VerticalX insulation is encased in Gore-Tex on the back of the hand, and the palm features a soft goatskin leather.
The Talk: Our tester gave the wrist cinch two thumbs up, noting that they kept her gloves secure without cutting off circulation. She also gave a nod to the dexterity: "They have the warmth of mittens, without having to learn how to re-do everything, and the index fingers even work on touch screens."
outdoorreasearch.com, $115
Give'r Frontier Mitten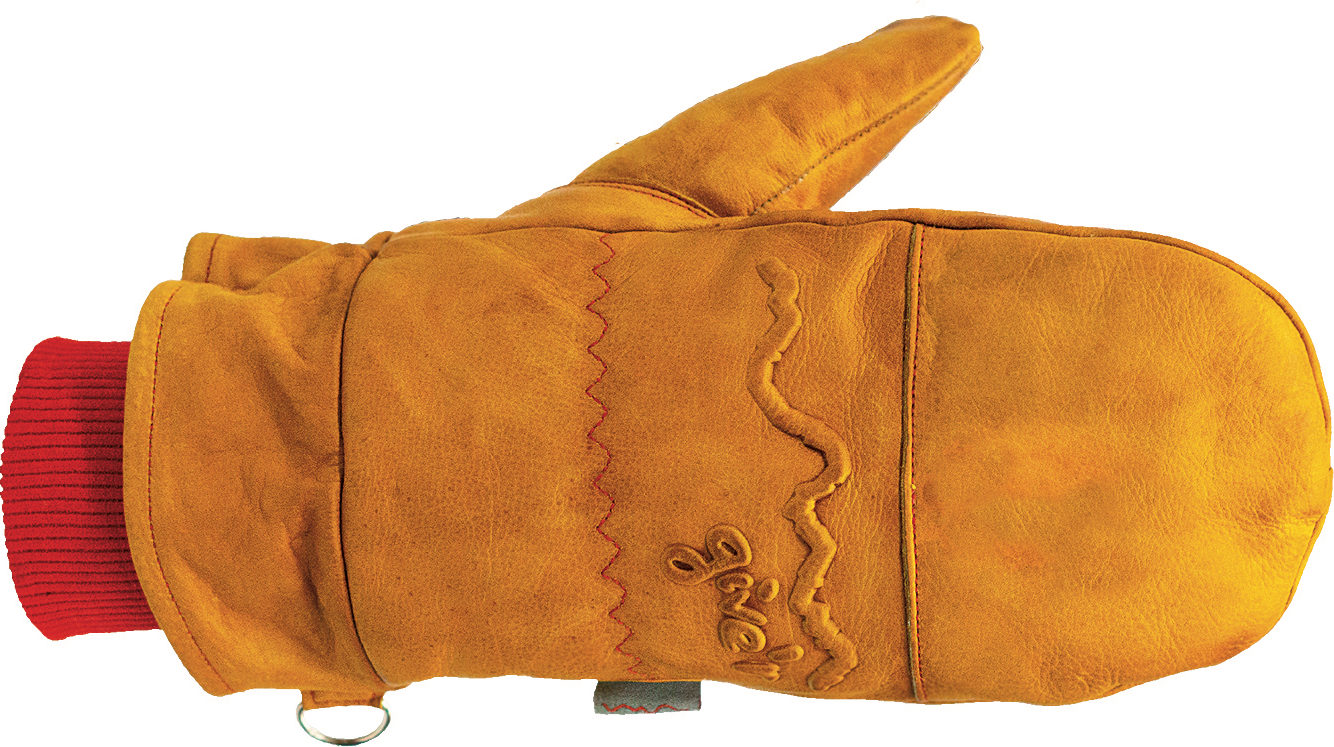 The Tech: Give'r says their warmest, toughest mitten is 100-percent waterproof and has been tested down to -40° temperatures, thanks to a waterproof liner and Thinsulate insulation. For additional weatherproofing, they suggest opting for their hand-waxing and baking service (for an additional $10), to withstand any snow, rain, sleet, slush…you get the idea.
The Talk: Though our tester didn't get as chilled as Give'r's testing standard, he found the Frontiers capable of keeping his hands warm and dry even through cold, wet New England weather. "They're super warm, but they're also really practical," he said after wearing them to do everything from stack wood to ski.
give-r.com, $118
Gordini Cache Gauntlet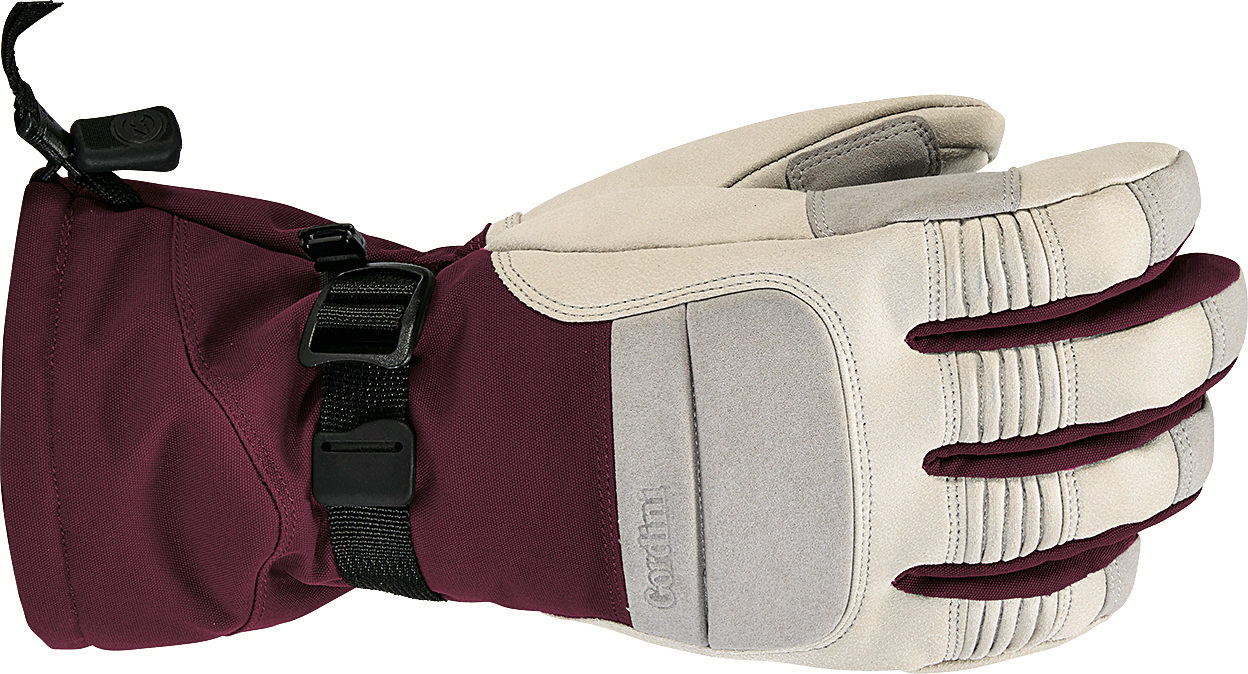 The Tech: New from Gordini this year, the Cache Gauntlet pairs a canvas shell with synthetic-leather fingers and reinforcement on the palms and back of hands, offering an animal-free alternative to leather that, Gordini claims, is 40-percent more breathable. The proprietary material is also only treated with four chemicals, as opposed to the dozens typically used in leather.
The Talk: "The canvas and leather-ish material on these definitely holds up," one tester reported, before adding that her favorite features were the "super fluffy" Primaloft interior and the fit. She concluded: "For those of us who can barely palm a softball, these gloves actually fit in the fingers and palms."
gordini.com, $90
Burton [ak] Leather Tech Glove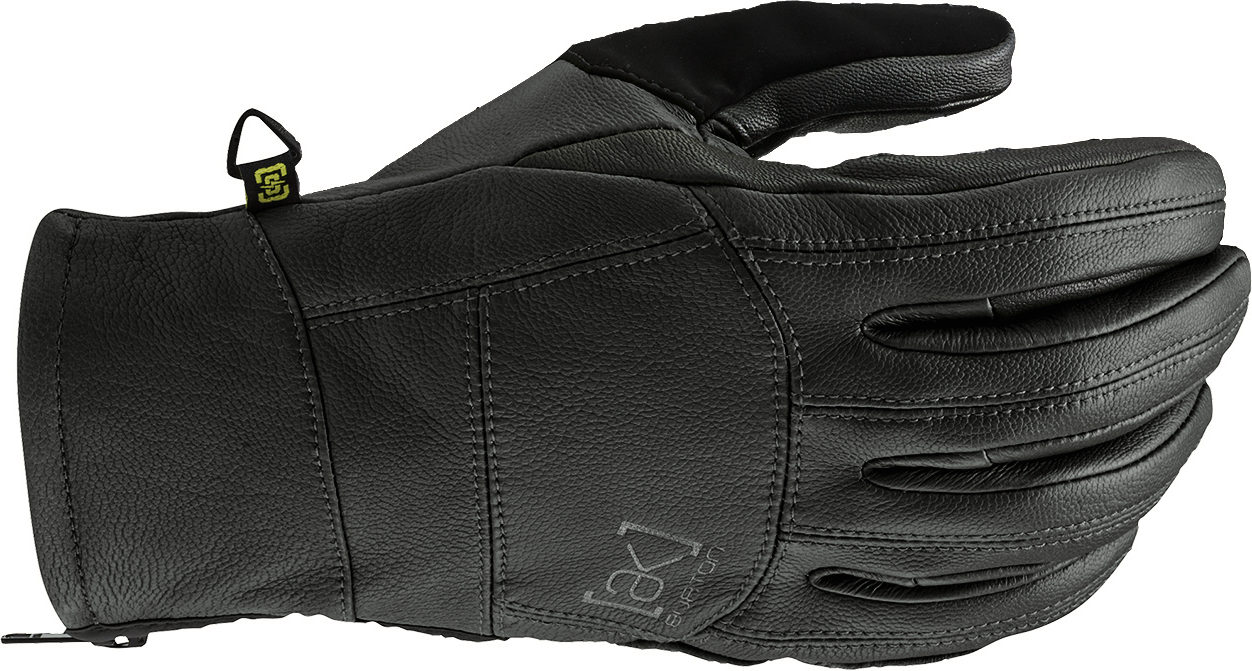 The Tech: Burton's Leather Tech Glove is a tried-and-true model with an updated twist. Supple leather comprises the shell and palm in a pre-curved fit to naturally form to a wearer's hand. Most notably, Burton incorporates their proprietary Screen Grab technology into the leather, which make the thumb and forefinger touch-screen compatible for equal ease opening your phone's camera or finally calling Mom back.
The Talk: "These are actually kind of elegant," the Leather Tech tester said, citing the smooth exterior and low-profile fleece lining. He found the extended, zippered cuff to be "super practical" to keep snow out, and, overall, considered the glove a "good option for early season or spring…or for chauffeuring A-listers around Aspen."
burton.com, $80
---
These reviews were originally published in January 2021 in Issue #137. To read more of the Untracked Experience, pick up your copy here or subscribe now.