Editors' Choice: Atomic Backland UL
$260, atomic.com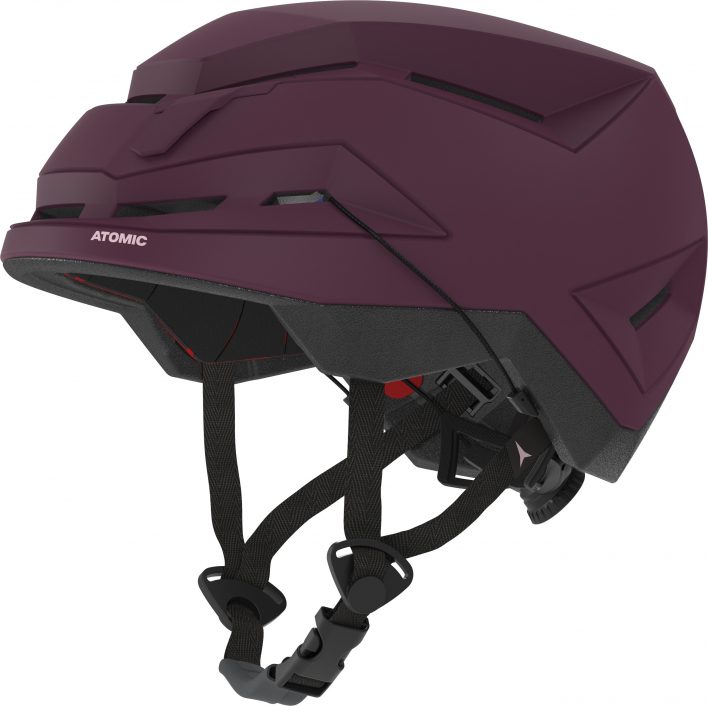 Atomic enters the ultralight, multicertification helmet ring with a 340-gram haymaker. "I love the triple certification (skiing, climbing, biking). It's the ideal backcountry helmet," our tester said. Complete with AMID, Atomic's proprietary rotational protection that is similar to MIPS, and in-mold construction, it offers solid protection at a weight that, per our tester, is comfortable to skin in. Since the vents aren't adjustable, it's on the cooler side, but a thin liner offers some warmth, and Atomic's 360 Fit system allows it to cinch comfortably over both thick and thin beanies. When asked what worked well about the Backland UL, our tester replied, "Pretty much everything."
Dynafit TLT Helmet
$150, dynafit.com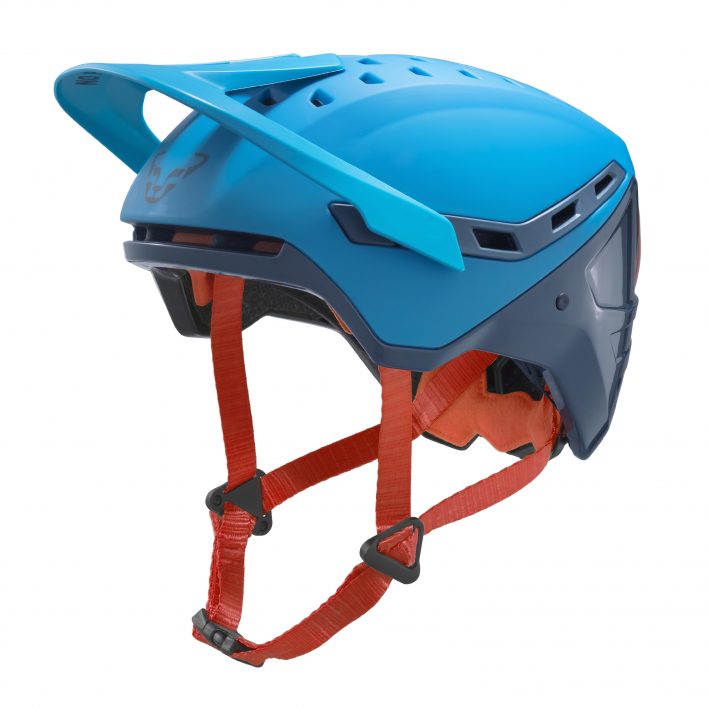 Dynafit added a plethora of features to this triple-certified helmet (skiing, biking and climbing) while keeping the weight down to 300 grams. "The removable visor and elastics that hold the headlamp and goggles in place were cool, though I do worry about losing the latter," our tester said. She applauded the helmet's easily adjustable cage system and extra padding. "Unlike other ultralight contenders, the TLT covers all the important parts of my noggin. This helmet is comfy enough to forget you're wearing it and light enough to forget you're carrying it," she said. "The vents let out all my steam but are slightly slanted, making it harder for snow to get in."
Scott Couloir Tour
$180, scott-sports.com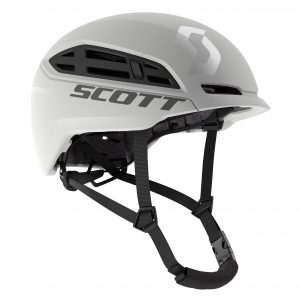 Despite the medium clocking in at 360 grams, this helmet, which is made of 55 percent recycled materials, still looks like, well, a helmet. "The combination of weight and style had me reaching for this one on most of my backcountry tours," one tester said. "Fits well with any Scott goggle." While she enjoyed the look, she struggled with the fit. "Hard to get the adjustment just right," she said of the Halo Fit System. "It's easy to overtighten over your cranium, but the helmet still feels like it has some play." Both our tester and Scott recommend pairing the Couloir Tour with a beanie.
Glade Boundary
$199, shopglade.com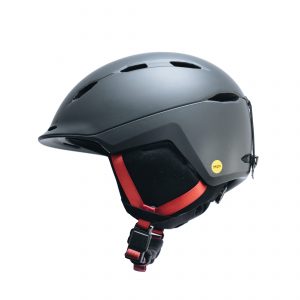 Glade designed the Boundary as an all-around helmet for those who don't want a separate skimo brain bucket. In-mold construction and MIPS offer protection while keeping weight to 435 grams. "The overall weight was light and didn't hinder head movement," our tester said. Despite the 16 adjustable vents and removable ear and neck pads, she found the helmet to be too warm for touring, especially on the uptrack. Still, she called it a great front- and sidecountry option, and she lauded the dial-adjustable fit: "It was easy to use and seemed to effectively hug the helmet to my skull."
Sweet Protection Ignite 2VI
$230, sweetprotection.com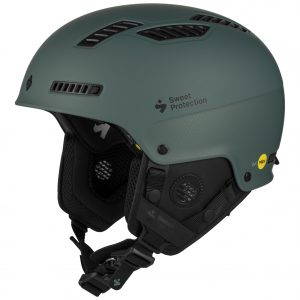 "It provides a great amount of protection. Even a sweet amount," joked one tester of the updated Ignite 2Vi. Sweet Protection's 2Vi combines an outer shell of varying thicknesses, four densities of impact-absorbing foam and a two-layer MIPS system to, per the company, up safety while keeping volume low. Ten vents allow airflow, and a snap-in liner tightens with a dial on the back. "The adjustments allow for a pretty dynamic fit profile. I didn't have any issues getting it to fit both snugly and comfortably," confirmed our tester, though he struggled to strap the Ignite onto the outside of his pack, and, with its weight clocking in at 650 grams, he was skeptical of its backcountry applicability.
---
This article was originally published in Issue #147. To read more, pick up your copy at BackcountryMagazine.com/147 or subscribe to read our gear reviews earlier.