The Backcountry Magazine Gear Guide is nothing without its testers—a group of 40 skiers who congregate every year at Powder Mountain, Utah to give the coming season's skis, boots and bindings a thorough shakedown. After completing up to three runs on a given product, each tester fills out a form with numerical scores and detailed insights. Skis are tested, at minimum, eight times; three for boots and bindings. So when it comes time to choose the products covered in the Gear Guide, we're pulling from a deep well of tester feedback. To shed light on these individuals and their preferred tools, we present our Testers' Choice profiles and picks.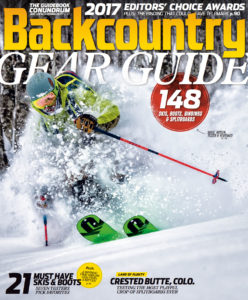 Backcountry September 2016
2017 Gear Guide
More than 100 skis, splitboards, boots and bindings reviewed, rated and recommended.
AGE 36
5 feet 10 INCHES, 185 lbs.
Waterbury, VT.
CURRENT SETUP
DPS Wailer 112RP Pure3 skis, Salomon MTN Lab boots, Dynafit Radical FT bindings
GEAR PREFERENCE
"Overall I like a beefier backcountry setup, but I'm willing to ski slightly lighter stuff. I like Pow, steeps, couloirs, stupid-tight eastern trees."
Salomon MTN Lab
$950 – salomon.com | SIZES (mondo):25.5-31.5 | LAST (mm): 98 | WEIGHT/PAIR: 6.8 lbs.
The Salomon MTN Lab is relatively lightweight for a touring boot, and the tall cuff gives plenty of lateral control, but also a lot of fore/aft control, which is great for bigger skis in powder and chop. They have a great range of motion in walk mode.

—Dana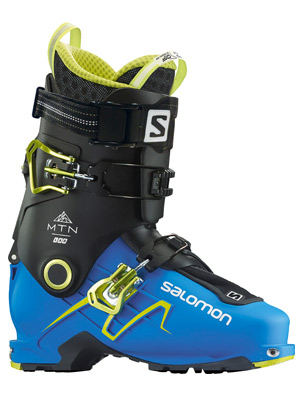 ---
Tecnica Cochise Pro 130
$840 – tecnicausa.com | SIZES (mondo): 24.5-30.5 | LAST (mm): 99 | WEIGHT/PAIR: 8.6 lbs.
This is a great boot with a solid liner and an easy access walk-mode lever opening up a good stride—smooth and progressive. Tall cuff for good control, plenty of lateral stiffness to drive big boards and relatively lightweight.

—Dana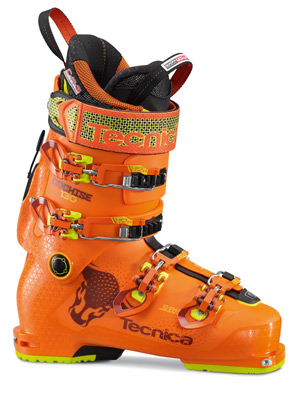 ---
Roxa X-Face Tour
$795 – roxa.com | SIZES (mondo): 24-30 | LAST (mm): 99 | WEIGHT/PAIR: 9.6 lbs.
This is a really solid cabrio/tongue boot that nails a lot of details. Nice, tall cuff height that can drive bigger skis. The fore/aft flex feels smooth and progressive through the range. Laterally, these boots are tanks and you could drive big boards all day—this boot deserves your attention.

—Dana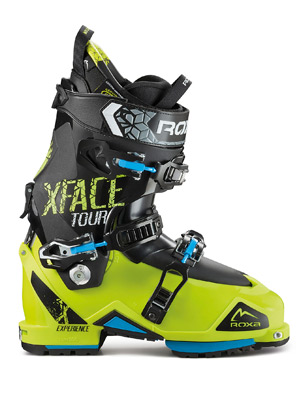 ---
Pick up a copy of the 2017 Backcountry Gear Guide today