This year at Powder Mountain, Utah, our testers gathered for the 2021 Gear Test Week to review 121 products just before Covid-19 sent us into lockdown. Now, we're debuting the skis, boards, boots, bindings and apparel that you need to go remote—in the backcountry, that is.
At the end of the week, we asked each tester to nominate the boards, skis and boots that they want in their personal quivers.
Today, we're sharing the top picks of Theresa Clinton, a Whistler, B.C.-based splitboard tester who received her invite to Powder Mountain, Utah this year after racing board-test director Drew Zieff back to the bottom on a deep day of cat snowboarding. As a rookie tester, Clinton described herself as "a kid in candy store" as she searched for lightweight gear that could hold up to years of wear-and-tear, like the Jones Solution W.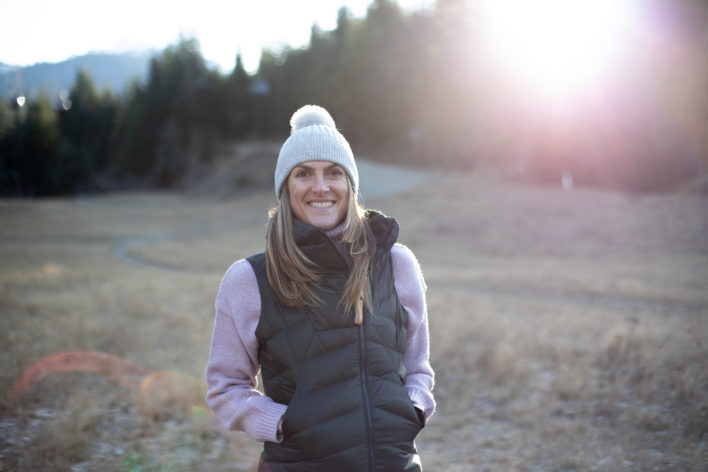 Theresa Clinton
aka Tree
48, 5'8″, 132 lbs.
Whistler, B.C.
@theresaclintonwhistler
BCM: What are the three most important things when picking a backcountry set up?
Theresa Clinton: I like gear that's fast, functional and durable. Lightweight is always a bonus, but not if it will compromise the ride and/or break. Otherwise, what was the point of skinning up in the first place?!
BCM: What's your ideal backcountry day?
TC: I think I just had the perfect day at Rogers Pass. Met up with a good crew and went to a zone that just had a fresh dump of about 45 cm over a couple of days and that was the perfect combo of fluffy pow yet stable avy conditions. Visibility was perfect with some blue skies, but cool enough temps to keep the snow at that blower, Japow quality. We finished off by skinning over to the next ridgeline to some higher alpine lines that were untouched and eventually rode out into beautiful meadows and glades. Good people, lots of laughs and smiles were had. Big hugs and then cruised along the mellow and picturesque creekside track back to my car where the cold beer was waiting.
BCM: Something awesome about your riding experience?
TC: There was that time I invented heli-shoveling. I organized a hut trip where our group would get heli-dropped on a mountaintop so we could then shred pow down to the hut and stay and tour there for a few days and then skin out. We were dropped off by the heli and due to a random set of circumstances, I ended up at the top of the mountain with no splitboard. Yup. Let that soak in for a second…no board, need to get down to the hut, supposed to tour for three days, helicopter is long gone. Everyone stood there, poised to rip down the mountain so, without further ado, I put my shovel together and rode down the mountain with my ass on the blade of the shovel. Face shots every turn, baby!
Theresa's Favorite Board: Jones Solution W

$900 – jonessnowboards.com | LENGTHS: 146, 149, 152, 155 | WEIGHT: 6 lbs. (152)
"I'd definitely buy it! This is a quiver-killer and would be an amazing all-mountain charger for almost any rider. Super fun flex that's on the mid to soft side and had a nice torsional flex that made it forgiving but had enough stability to ride through chop at speed. If a snowboarder is looking for one board that does it all in the backcountry, this is it." —TC
Honorable Mentions
Igneous Darkstar
"I'd consider this board a good choice for a fairly advanced rider looking for stability underfoot and float in pow. Once you engage the turn, it starts out with a nice arc and then has a snappy, tight-turning finish. A really fun pow blaster for charging ladies through pow, thanks to the rockered nose shape, stability underfoot and unique tail. Not for the faint of heart!" —TC
Venture Oracle
"Yup! I'd buy this board for jibbing, floaty fun times. Great for riders who want to play, spin, jump, jib and ride switch in all conditions…. This board has a softer flex, but in the best buttery-but-not-noddley kind of way. Definitely designed for playing and max fun on features. This board still felt stable at top speed. Loved the fun flex and was impressed at the carvability with the flat base and rocked tip and tail." —TC
---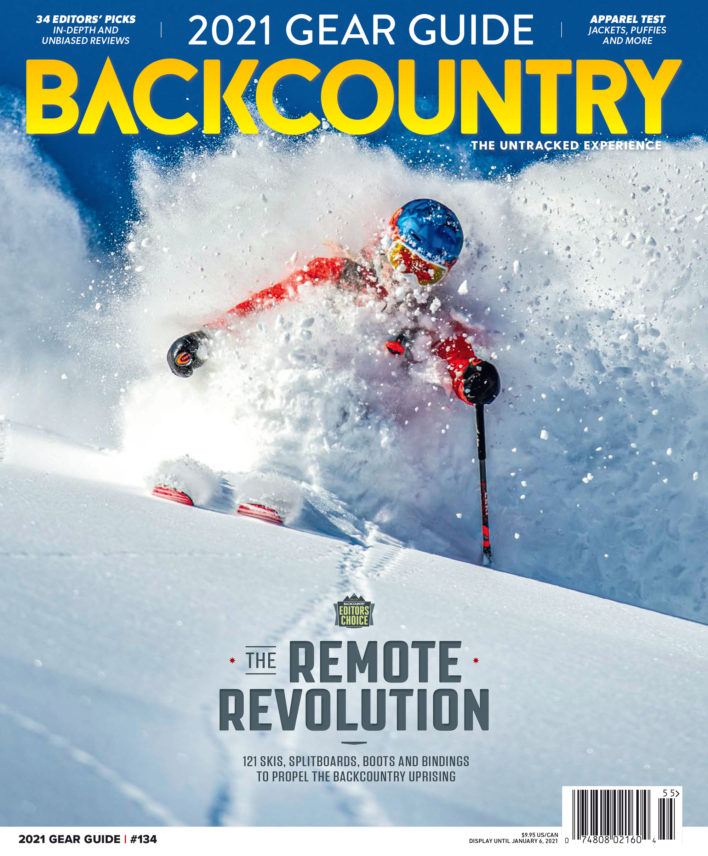 DON'T MISS THE 2021 GEAR GUIDE
Get a year of Backcountry for just $32.95, including the 2021 Gear Guide with in-depth reviews of all 34 Editors' Choice winners, plus more than 120 must-have skis, splitboards, boots, bindings and apparel.