Backcountry
cover
.
"Something that I learned when I was making magazines is that the cover shot is always the most important photo in the whole magazine," Fredriksson says. "If somebody feels like the work you created with your friends is better than any other shot to do this job, then you definitely have done something good. Every time it's always special."
The cover shot, which features Chad Sayers at Selkirk Wilderness Skiing in British Columbia's Kootenay Mountains, took place after a 20-centimeter storm. "This particular shot was taken before the mandatory—and camera free—run home down to the lodge," Fredriksson says.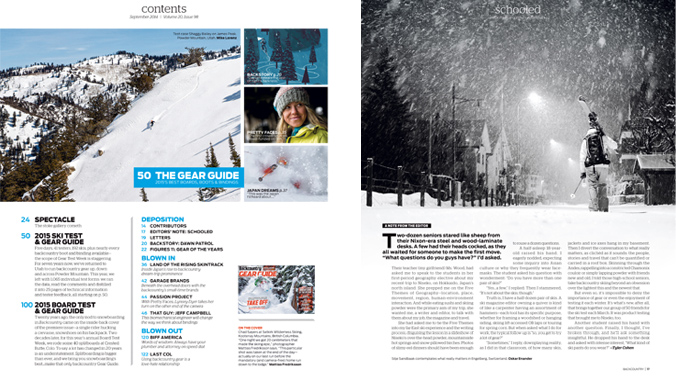 Beyond the Gear Guide's cover, you'll find reviews of nearly 200 skis, boots, bindings and splitboards, all tirelessly tested at Powder Mountain, Utah and Crested Butte, Colorado. Plus, Editor Tyler Cohen goes deep in Japan, Biff America contemplates the value (and confusion) of owning a quiver and Lynsey Dyer talks about her new film, Pretty Faces. To subscribe and get your copy of the Guide, click here.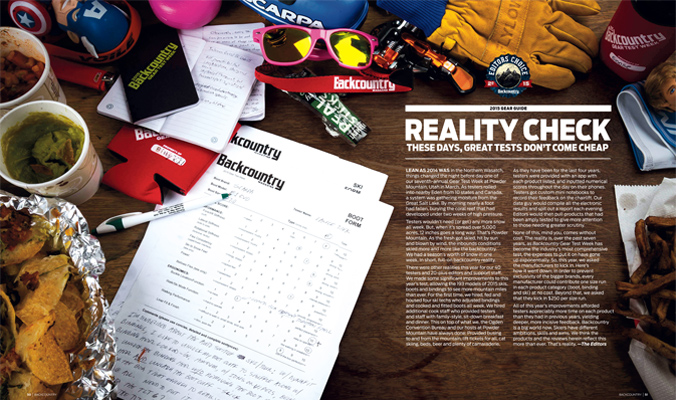 To read the reviews on this season's must-ski and ride gear, subscribe now to the 2015 Gear Guide. And stay tuned all week as we announce the 2015 Editors' Choice Awards.

Mattias Fredriksson says that landing a cover shot is always a defining moment in his career. And while he's had more than 400 of his images make it on the front of magazines, our 2015 Gear Guide is his first