Testing skis for the Backcountry Magazine Gear Guide can be a grueling endeavor—with hours upon hours of hot powder laps, edge-to-edge action on groomers, the occasional crud-busting run, and of course, flip cup practice—and our testers for the 2018 Gear Guide found it all at Powder Mountain, Utah. Skis, boots and bindings are all put through the ringer to find the standouts, with each ski tested eight times, three for boots and bindings. To get a sense of who's putting in the work, we introduce Testers' Choice profiles and picks, so you can be sure you're getting the info right from the source. 
Want to see in-depth tester feedback on these products? Subscribe now to get the 2018 Gear Guide, packed with reviews of all the Editors' Choice winners, plus more than 200 other must-have skis, splitboards, boots, bindings, apparel and accessories.
AGE 36
5 feet 10 INCHES, 185 lbs.
WATERBURY, VT.
CURRENT SETUP
DPS Wailer 112 Pure3 skis, Salomon MTN Lab boots, Dynafit Radical 1.0 bindings
GEAR PREFERENCE
"I'll generally go for a 'compromise' boot that's fairly light but can still handle bigger boards. I want to rail turns on the down, but don't want to have my boot fold up along the way."
Dalbello Lupo 130 C
$950 – dalbello.it | SIZES (mondo): 24-29.5 | LAST (mm): 98 | WEIGHT/PAIR: 8.5 lbs.
Tall cuff, stiff as hell laterally and a consistent, smooth tongue-boot flex throughout the travel of the boot. It feels like an alpine boot, but still has a passable tour mode. These boots aren't light, but they'll get the job done.

—Dana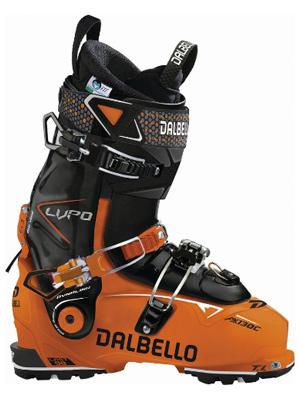 ---
Salomon S/Lab MTN
$950 – salomon.com | SIZES (mondo): 24.5-29.5 | LAST (mm): 98 | WEIGHT/PAIR: 6.8 lbs.
Two buckles and a power strap—who could ask for anything more? Though there are lighter boots and there are taller and stiffer boots, this one strikes the right balance between weight and performance.

—Dana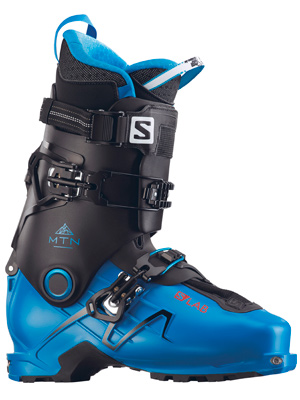 ---
Salomon S/Lab X-Alp
$1,000 – salomon.com | SIZES (mondo): 24.5-30.5 | LAST (mm): 98 | WEIGHT/PAIR: 4.9 lbs.
Is it really as powerful as the MTN? Nope. But for a light boot, it can drive a big ski decently well. Provides a good amount of fore/aft power, decent lateral power and a two-part upper cuff that provides a great range of motion when skinning.

—Dana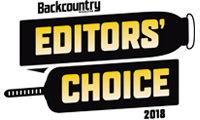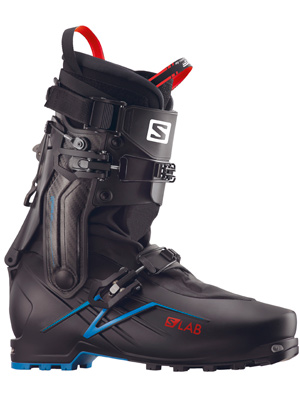 ---
---