For those new to the backcountry, figuring out where to begin can be intimidating. Avalanche courses are pricey, and it's difficult to get your money's worth if you've never stepped onto the skintrack. But how do you safely get that needed experience before signing up for your first course? While this may seem like a catch 22, there are Snow and Avalanche Workshops (SAW) throughout the country to help push through that barrier to entry. Held annually, SAWs offer low-cost educational seminars and an opportunity to meet ski partners and mentors.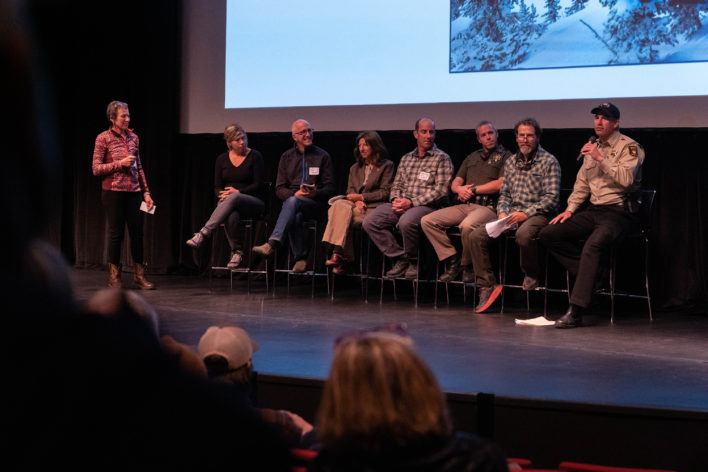 I open all of my ski seasons by going to WYSAW, my local workshop. It offers a chance to catch up with my winter friends who've I neglected all summer and listen to the greatest minds in the snow and avalanche industry give updates on their latest findings. I always leave buzzing with excitement for the winter to come.
As fun as they are, SAW also function as fundraising events for search and rescue crews and avalanche forecasting centers. Ticket sales, donations from beer sponsors and raffles help keep these essential organizations afloat throughout the winter. The Colorado Snow and Avalanche Workshop—a collaboration running 19 years strong between the Colorado Avalanche Information Center (CAIC) and their nonprofit partner Friends of CAIC—sees 600 to 700 participants sign up for each workshop. According to Friends of CAIC marketing and events manager Brian Rodine, this event brings in around $25,000, which is dispersed to assist avalanche forecasting and education throughout the state.
This past spring, remote work and Zoom hangouts became the norm as we hunkered down under stay-at-home orders. While those orders have largely be lifted, large group gatherings are still a no-go. As a result, just like happy hours and movie premiers, SAW events are going virtual this year. I'll miss sharing a beer with my long-lost ski partners, but, more importantly, my local search and rescue is working to figure out how to transition their in-person fundraising and educational event into the virtual world.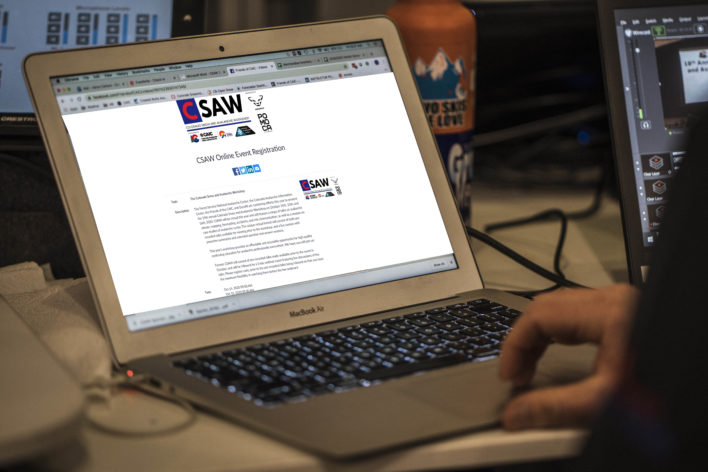 Rodine says he'll also miss the in-person conversations and interactions that come with a normal SAW event, but he sees a bright side in moving to a virtual platform. "We think going virtual can make this event bigger and better," he says, noting that this year's event has, "over 25 talks in three different sessions from presenters around the world."
In additional to being able to bring in presenters from all parts of the globe, SAW events are also available to viewers everywhere. I'm no longer limited only attending my local Wyoming Snow and Avalanche Workshop; for the first time, I could easily attend every SAW in the country without racking up a massive travel bill. So, whether a SAW veteran like myself or just branching into the backcountry, here's a list of regional SAW events—all of which are going virtual—with details on how to register.
---
Colorado Snow and Avalanche Workshop
Colorado Avalanche Information Center
October 14-16, 9 a.m.-12 p.m. MST | $30-$35
Pre-recorded talks made available on October 1 followed by a 3-day live webinar.
Northwest Snow and Avalanche Workshop
North West Avalanche Center
October 20, 22, 27, 29, 5-7 p.m. PST | $25 (members), $40 (non-members)
Four online sessions over two weeks with presentation from Steve Smith, Cody Townsend and more.
Four Corners Snow and Avalanche Workshop
Silverton Avalanche School
October 22, 29, November 5, 12, 7-8 p.m. MST | $10 per session, $35 for all four.
A series of four, hour-long online sessions with two lectures per session called "Avy Nuggets."
Wyoming Snow and Avalanche Workshop
Bridger Teton Avalanche Center
October 23, 12-4:30 p.m.; October 24, 9 a.m.-1 p.m. MST | Free with suggested donation
Webinars starting with presentations and ending with panel discussions on The Ethics of Outdoor Recreation During a Pandemic and The Business of COVID Skiing, How Industry Pros Have Pivoted.
California Snow and Avalanche Workshop
Sierra Avalanche Center
Videos released starting October 24 | Free with suggested donation
Educational videos with David Hill, Nick Meyers and more available through the Sierra Avalanche Center's Instagram and Facebook pages.
Montana State University Snow and Avalanche Workshop
Montana State University and Gallatin National Forest Avalanche Center
November 2, 9, 16, 23, 7-8 p.m. MST | Free
Virtual presentations every Monday in November.
Southcentral Alaska Avalanche Workshop
The Chugach National Forest Avalanche Center, Alaska Pacific University, Alaska Avalanche School
November 6, time TBD | $15
A Zoom Webinar including presentations by Mike Janes, Laura Maguire, Mike Buck, and Joe Stock.
Utah Snow and Avalanche Workshop
Utah Avalanche Center
November 6, 9 a.m.-1 p.m. (pro session); November 10-12, 6:30-9 p.m.|$25 for pro session; $10 per day or $25 for all three.
Three themed Zoom sessions: The Ingredients Behind the Science and Avalanches; Distraction and Consequences; and We're All in This Together.
Northern Rockies Snow and Avalanche Workshop
Flathead Avalanche Center
November 12-14, 6:30-9 p.m. | $25
A virtual SAW event with raffles, yoga breaks and talks from Jordy Hendrikx, Pascal Haegeli and Martina Halik.
Bend Snow and Avalanche Workshop
Central Oregon Avalanche Center
November 14, 9 a.m.-1 p.m. PST | $15
Keynote speaker Colin Zacharias with additional talks from Liz Riggs-Meder, Margaret Wheeler and more.
Eastern Snow and Avalanche Workshop
Mount Washington Avalanche Center
November 17-19, 7-8:30 p.m. EST | $25
A Zoom seminar with talks from Grant Statham, Bruce Tremper, Eric Knoff, Don Sharaf and more starting with a free introduction night on October 30.
---
Don't see your Snow and Avalanche Workshop event listed? We want to know about it! E-mail betsy@backcountrymagazine.com with details to get it posted.