The draw of backcountry skiing stems from the freedom, solitude and simplicity it offers. And that draw seems to grow more attractive and accessible each year, thanks not only to huge improvements in gear but disenchantment with increasing commercialization, prices and crowds of traditional, confined ski areas.
So is it time, with the sustained growth in backcountry and the uphill experience, for a new kind of resort? One where people will pay to earn turns? One that will capture an even bigger audience, a wave of backcountry users who haven't engaged yet because of existing barriers to entry?
Jeff Woodward and Erik Lambert think so. Yesterday they announced the opening of their new, human-powered ski area in Colorado, called Bluebird Backcountry, which will offer 15 days of paid-access ski touring and optional lessons, clinics and gear rentals. The concept, according to Lambert, is a place where total beginners can try gear without investing in a whole setup and learn the basics in a backcountry environment without being out on the their own in potentially risky terrain.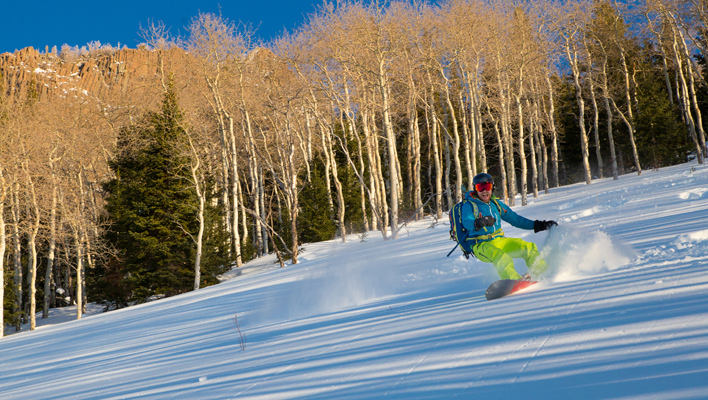 Terming their endeavor "backcountry lite," Bluebird's new—albeit temporary—ski area will operate on weekends between February 15 and March 15 on the slopes of Whiteley Peak, a lone, 10,115-foot mountain in the Rabbit Ears Range between Steamboat and Kremmling, Colo. The terrain falls on private land owned by and leased from Peak Ranch, and there are no lifts or permanent amenities.
On the mountain, there will be "inbounds" terrain that has been evaluated—sans explosives—by avalanche professionals, as well as a base-area hut, an on-mountain warming hut and various established uptracks. Two zones totaling 1,200 acres are accessible only with a guide, while another zone (300 acres) is accessible for unguided skiers or those in lessons. In addition to guides, like a traditional resort, there will be ski patrol and instructors.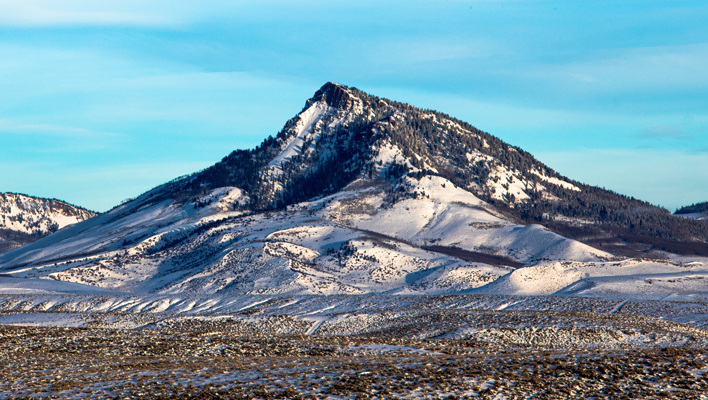 A one-day ski pass costs $50; a lesson is an additional $50; and there's a rental fleet from Cripple Creek Backcountry. All told, a package with everything needed for a day out, including a lesson, starts at $190, which may seem steep to some, but for those who want to gain the knowledge to get out on their own, it's a somewhat unmatched price and opportunity.
"People are interested in learning about the backcountry but don't know how to get started. There are a lot of barriers to entry [for people who don't have competent backcountry skier friends or cannot ascertain if their friends are competent]. This is kind of a peer-to-peer approach," Lambert says. "This year we are focused on making sure that we serve this group of participants. We'll also be experimenting with clinics and learning zones on the mountain this year for all backcountry experience levels."
Their main market is beginners, Lambert says, "but also risk-averse people. Even resorts notching up their day rates is creating an opportunity for us for people who wouldn't pay $150 or $200 a day, but don't want a season pass either."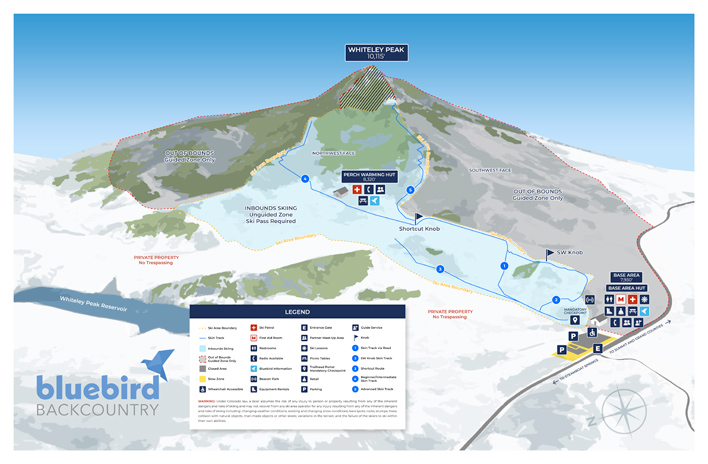 It may be high time for an alternative that offers standard ski instruction beyond the chairlifts. Other popular, lift-free "ski areas" exist, most on defunct resorts, such as Hidden Valley in Estes Park, Colorado, Scottish Lakes High Camp in Washington and Hankin-Evelyn in Smithers, B.C. The latter was built from the ground up for ski touring, mainly with grants from the provincial government, and includes beacon checkers, maps, signed runs, a warming hut and composting toilet. But it is still a do-it-yourself area, without any other services—or fees—aside from a suggested donation, and existing sufficient skills, gear and qualified partners are needed at these areas. In the East, Vermont's Bolton Valley Resort offers $17 access into its backcountry, along with guiding, rentals and instruction.
For Lambert and Woodward, they saw the various, existing barriers to entry as a business opportunity and a service that is needed in Colorado. In 2018, they created a website and launched a survey to gauge interest and received a couple thousand responses; roughly 90 percent of people liked the idea. Two trial runs followed—one at Winter Park, Colorado, and one at Mosquito Pass, Colorado—which the duo deemed a great success, validating that there was indeed a market for the "backcountry lite" experience.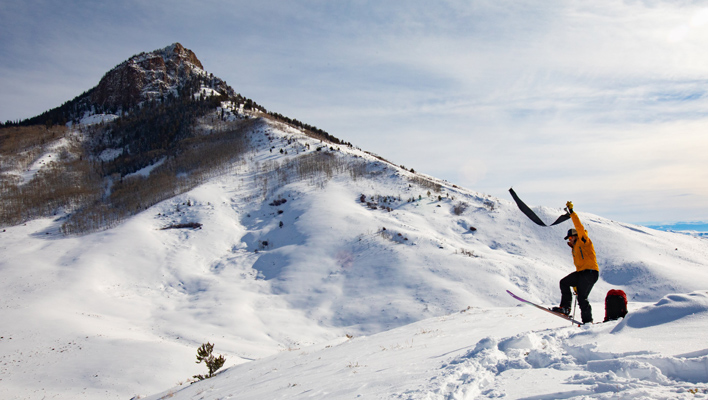 Armed with these successes and industry statistics—such as the growth in sales of alpine touring gear from about $35 million in 2016/'17 to more than $64 million in 2018/'19 (according to Matt Powell of the NPD Group)—they concluded that the supervised, pay-to-learn experience has a good chance of winning out over a free experience. "It's unnecessarily difficult to learn how to backcountry ski, and right now the options are either expensive or dangerous or both," Woodward said in a press release. "Our goal is to change that."
Bluebird's fees to learn the basics of how to go uphill and back down safely are less than hiring a private guide, but not insignificant. Some people will still prefer to simply cough up gas money to a trailhead and tag along with friends, but according to Lambert, the research they've done confirms enough people will pay to learn in their program and make it a success, at least in the Front Range of Colorado.
Although its current digs are temporary at the ranch—with the option to return again next year—Bluebird's goal is to one day have a home base with a USFS land lease like most ski areas, and the owners note they may one day have more than one Bluebird ski area, and that competition may pop up, too.
Lambert and Woodward see plenty of room for growth. "In our prototypes we were very explicit that our Bluebird intro lesson is not even close to a substitute for proper avalanche training—and they should have that training (and lots of practice) before going into the backcountry," Lambert says. "Down the line we'd also like to offer Avy 1 and 2 and rescue courses at Bluebird."
There is currently an increasing array of options for people to learn from experts, from Arc'teryx Backcountry Academy to Colorado Mountain School (a Bluebird partner) and various introductory backcountry skiing and Avalanche Level 1 courses, at approximately the same costs of a weekend at Bluebird or more. Bluebird aims to expand on these opportunities, at least for the Colorado population base, offering a 300 person per day maximum of ski tourers on the ranch's Whiteley Peak.
The growth of clinics and offerings across the board suggest a paid learning center is viable—and that Bluebird may be on the right track. The more offerings that exist to educate and instruct backcountry hopefuls before they actually get out there, the better off all backcountry skiers will be—whether they're veterans or someone just stepping into their toe pins for the first time.