When Taylor Luneau was living in Jackson, Wyoming, and skiing in the Tetons every day, he says he frequently benefited from the opportunity to access land that was protected. "I would say that my level of advocacy was pretty minimal. I generally just benefited from organizations that were out there. I was just some ski bum," says Luneau, who left the Tetons for law school in 2016 and now works as the policy manager for the American Alpine Club.
Now, he says, "I'm actually doing the work, and the work is primarily done through National Environmental Protection Act."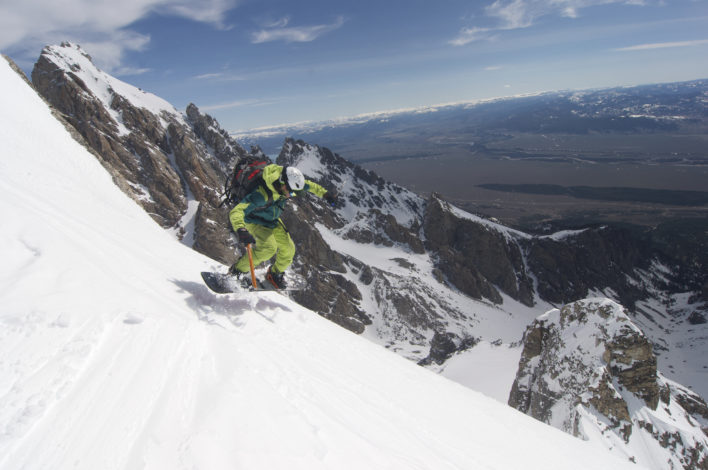 The National Environmental Protection Act, or NEPA, is a key part of defending public lands for organizations like the American Alpine Club (AAC). And in partnership with Winter Wildlands Alliance and 20 other organizations, the AAC is now working to defend NEPA through legal action.
NEPA was enacted in a bipartisan push by Congress in 1969 with the intent to bring both scientists and the public into major decisions about what was happening on federally owned public lands. It ensured that the federal government would be held accountable when considering changes—such as road constructors or timber farming—to public lands. NEPA also created the Council on Environmental Quality (CEQ) within the Executive Office of the President, with a purpose to to oversee the implementation of NEPA in federal agencies and provide interpretations and recommendations to the President.
"With every major federal action significantly effecting the quality of the human environment, the federal government must prepare a detailed statement required by NEPA, which analyzes its impacts on the environment, and by doing that it provides an opportunity for the public to voice concerns about that project and how it will affect their community or the places where they go to recreate," says Luneau. This opportunity to voice concerns that Luneau is referring takes on the form of mandatory public forums and comment periods that federal land agencies have to offer and take into account before moving forward with changes to public lands. Recent examples where public input was required by NEPA include everything from sustainable glading projects near Lake Tahoe to protecting Minnesota's Boundary Water's backcountry ski areas from resort development and—potentially the most famous of all—the creation and defense of Bear's Ears National Monument in southeast Utah, where there is currently a public comment period open pertaining to the lease sale of parcels to the oil and gas industry on Bureau of Land Management (BLM) land.
In December 2019, the Trump Administration ordered the CEQ to reinterpret and modernize NEPA. "Basically, what they've done is remove the roadblocks that they've seen for infrastructure development," Winter Wildlands Alliance Policy Director Hilary Eisen says of the changes that the CEQ has made. "The long and short of those changes is that it is reducing and changing how and who in the public can engage."
Starting on September 14, 2020, federal agencies including the BLM, the Forest Service and the Department of Transportation will no longer be required to open up any proposed changes to public land for comment from the public, nor will they need to defend their decisions to the public. According to Eisen, "They don't have to give you the opportunity to comment. They don't have to do the environmental analysis. They can just make this decision."
"We used every possibly opportunity to say, 'Hey, this is going to affect our communities. We really don't think that this is a good idea," says Luneau of the process of working with the CEQ to reinterpret and modernize NEPA. He went as far as to travel to Washington, D.C., to speak with the CEQ on behalf on the American Alpine Club. "We were just flat out ignored," he says. "They wouldn't respond to our comments. They wouldn't respond to our inquiries, our concerns. The government basically just strong armed us."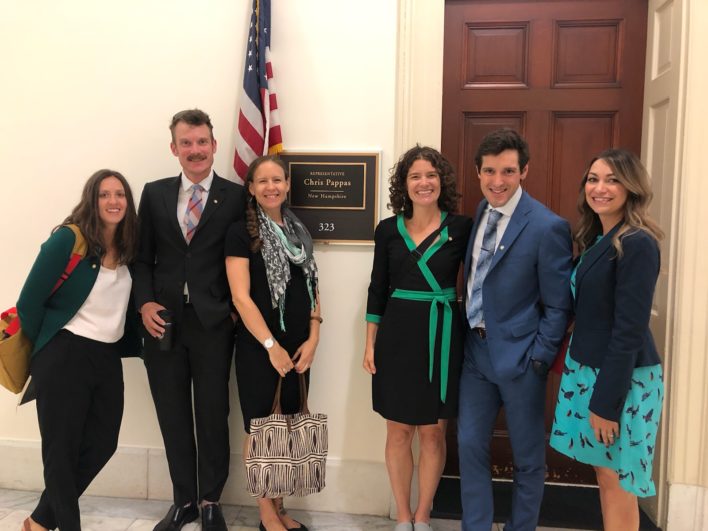 After being shut out of the political process, the American Alpine Club and Winter Wildlands Alliance created a coalition with 20 other organizations to file a lawsuit against the CEQ on July 29, 2020. "The final straw is that we return to the litigation process and have the courts remedy this," says Luneau. "The American Alpine Club has never been involved in litigation before. This is the first lawsuit that we've ever signed on to."
"[The new interpretation of NEPA by the CEQ] is a really complicated rule, and the legal process takes a long time. Because the rule is so complicated, we're asking the judge to vacate it and to just get rid of it," Eisen says of their lawsuit. "Even if we prevail—which we're pretty confident that we will—[the judge] could decide that we're going to get rid of this part or that part, or he could tell the Trump Administration that they need to go back and justify what they did here. The legal process isn't super cut and dry, but there's other ways that this could be undone, so we're attacking it from one angle, but there are other angles that need to be taken on, as well."
Those other angles include asking backcountry users to keep tabs on changes to their local public lands. "This rule is set to go into effect on September 14, and we have no idea what that really means. It's going to be super confusing, but we do know that having some real-life examples on how the rule has been implemented on the ground and what that would look like would help us in our legal case," says Eisen.
Eisen also says that backcountry users can support organizations that are doing the work, citing those on both the national and local levels whose purpose is to track issues, share information in a digestible way and create pre-written comment cards: "I go to the websites of organizations that I support that are working on other issues, and I click on their comment forms, and I send in those form letters, and I know that I don't need to write my own super detailed, 10-page unique letter on this issue." Eisen cites her local conservation voting group, Montana Conservations Voters, as one that she pays frequent attention to, and encourages others to look up their own local organizations.
The last thing that both Luneau and Eisen encourage people to do is to vote. "I can't say it enough. This year is a massively important election season," says Luneau, who recognizes that voting will be more daunting than ever due to Covid-19. In an effort to make it as easy as possible to vote, the American Alpine Club has created an online resource, called Send it to the Polls, which includes information on candidates, polling places and voter registration.
"Once you get registered to vote, help your friends," Eisen says. "It's kind of like breaking trail when we're out skiing with your partners. You've got to switch off sometimes. We definitely do not do this work on our own."
Find more information on Winter Wildlands Alliance's work with NEPA at winterwildlandsalliance.org/nepa and on the American Alpine Club's Send it to the Polls resource at americanalpineclub.org.