For the Vermont-based Rochester/Randolph Area Sports Trails Alliance (RASTA), their film journey's been a long one, but one now close to its debut. When Editor in Chief Lucy Higgins first chatted with the men behind the film in 2015, Marius Becker, Dan Cirenza and Kyle Crichton, they had just begun documenting the alliance's mission to develop a purpose-built backcountry ski network in the central Green Mountains of Vermont. Now, four years later, Becker, Cirenza and Crichton are fundraising on a Kickstarter site to finish off the editing process and finally bring Leave Nice Tracks to audiences—and show their extensive efforts in interviewing ski enthusiasts, local trail builders and the state and town officials and land managers who have worked to get the project off the ground. To learn more about the evolution of RASTA and the film, we caught up with Becker, Cirenza and Crichton to hear more about what to expect from their Leave Nice Tracks effort.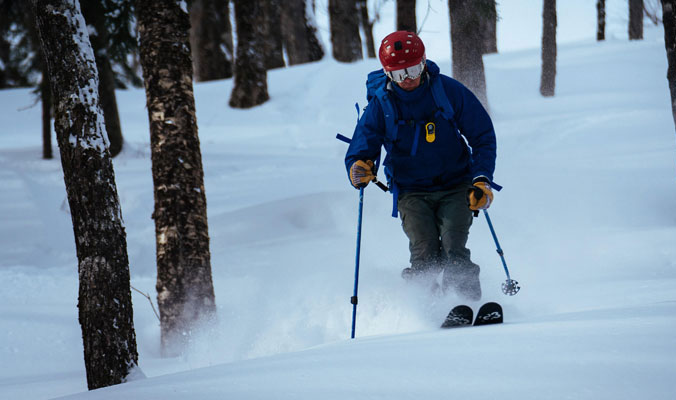 Marius Becker: Obviously there's been a lot that's happened in the last few years. We went to Rochester with the initial thought of creating a short video that we thought would be seven or eight minutes—a fun, short thing that would showcase what was going on the backcountry skiing development in the area. But as we learned more about RASTA and got to meet more of the people involved, it definitely became apparent that this was a bigger project than we had initially thought. What they were doing had a much bigger scope and was different from anything that we'd seen.
Dan Cirenza: When we got there for the very first shoot, they (RASTA) were doing work in the Braintree Mountain Forest and they thought they might get more work on National Forest land, but they were just seeing how things went. And as we kept visiting, they were like, "Looks like [approval] might happen any day now." After a couple years of review, they got the approval, so we decided to just keep on filming. The story was still developing. And as their story has evolved, so has our film. The scope of the film has changed a bit as well. The storyline is way bigger than we ever imagined and has taken on a life of its own and we have four years of footage to show for it.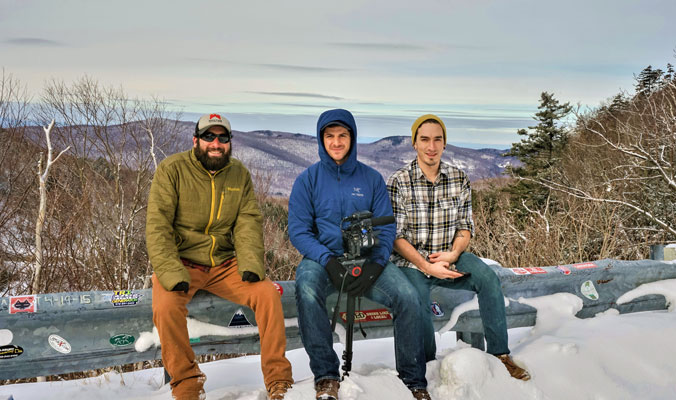 MB: The first winter that we were up there was 2015/16. There was no snow, so we were going to make a ski film where no one was skiing. So we thought, OK, this could be problematic, but that was part of what we experienced. We asked, "How does this community utilize a place where they're anticipating snow? If it doesn't come, what else can they do with it?
Kyle Crichton: There's something that Angus McCusker [president of RASTA] brought up a couple of times in interviews, which is the community aspect—something that we got intrigued by. The community really blew up. The support behind them has really grown. Now they have tons of events that aren't even really related to skiing or to mountain biking. They'll have a winter fest in Randolph where you can just go drink beer and party and that's something that I didn't foresee. We just thought there were some cool people who wanted to build ski trails and they got approval to do it on forest service land. And then four years later I don't know what the membership numbers are, but they've grown substantially.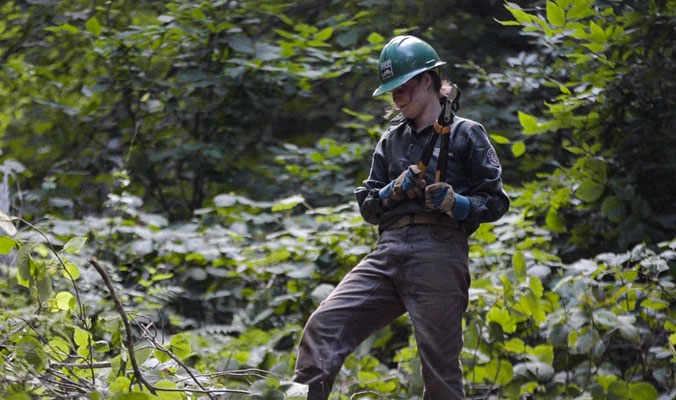 DC: Their outreach and community support has grown so much that they're getting school kids involved, they're starting mountain bike teams, there are pump tracks, there are Sunday brunches where you have people of all ages showing up. People are coming out to get to know each other, but people are also more motivated to move to those areas to raise a family because the community is becoming more rich and lively.
In some of the interviews we have people talk about the opportunities these areas provide when it comes to getting outside and being healthy. Kids are getting off their phones and computers and are getting out, having fun and getting exercise, so I think the work they're doing benefits the community but it also benefits the individual on a mental health level.
MB: If you have a group that's coming together over a shared mission, people are going to bond because of that. They're not just coming out to ski and ride, they're doing trail days and doing a lot of physical work to build something that's not just a direct economic driver. It's for the love of the sport and the environment.
KC: More people are seeing that love and getting inspired to do more and more with it. Zac Freeman [vice president of RASTA] asks in the film, "What else they can do in their community? How can they diversify the sports in general for whoever wants to join in this community?"
DC: In the film, one of the main issues is the fact that they're not trying to infringe on people's secret stashes, they're just trying to reduce all of the illegal cutting that happens in Vermont. And they want to make it an environment that's welcoming, where you can bring your kids. You can be an okay skier and still go out and have that backcountry experience and have an adventure. They aren't trying to exclude people or exploit people's hidden stashes.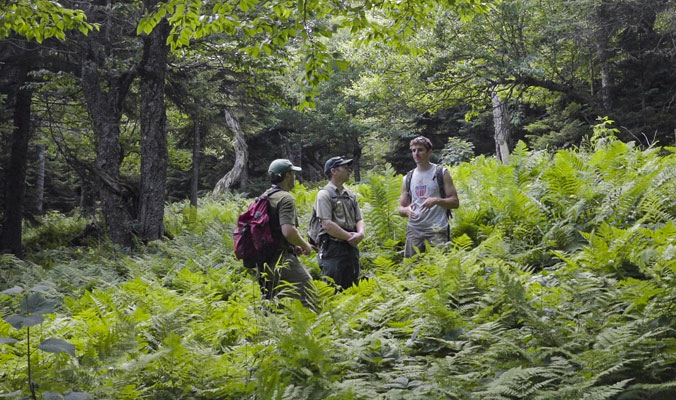 DC: When we first started this project, I worked as an environmental scientist. I was of the opinion that because we didn't have an ecologist on staff, we couldn't talk about [environmental problems] specifically. But we did have a lot of people talking about climate changes issue in interviews and it did take a focus in the film, because everyone is discussing it especially because of that first winter we filmed.
KC: We do talk a little bit about how, when RASTA started, they were focused primarily on skiing, but as time went on, they started to integrate mountain biking into their scope. They were seeing winters where there wasn't as much snow and so, in the film, we touch on how they adapted. And what RASTA has done is still focus on skiing, but also introduce mountain biking more and more.
DC: RASTA didn't do this on their own; they went through the system and showed a lot of patience and persistence. They worked with the Forest Service and worked with the ecologists to get what they wanted done. They talked with numerous state officials and community members to build consensus and move the project along. It was cool to see how interwoven these people are. The people from the state are next-door neighbors to the people who work with RASTA.
MB: You have this group of impassioned people who are putting in a lot of hard work into something that's not guaranteed and their going about it in all of the right ways in order to go have fun and recreate—and it is, as a bonus, an economic driver. So when you look at this project as a whole, there's nothing really negative about it. People are doing the right things for an enjoyable experience.