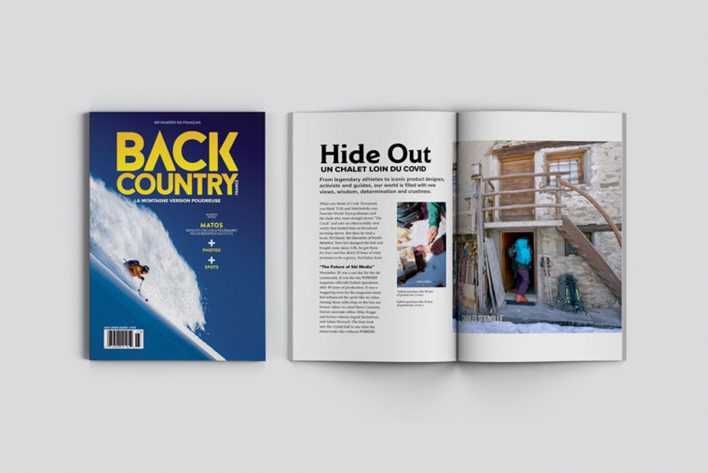 Backcountry Magazine is proud to announce its recent partnership with longtime French snow-sports journalist Mathieu Ros Medina to bring the 2022 Gear Guide to the French audience. Collaboration will feature Backcountry Magazine's renowned Editors' Choice Gear Selects, plus original material in French.
The first issue will be available in mid-December and is exclusively for purchase on Backcountrymagazine.com, through its Ulule crofunding page and on select newsstands throughout France. Beyond the gear reviews, features and photos the commemorative first French edition will be a little different than the American version.
"We feel the French version needs to really reflect the tastes of our community here," Ros says. "So, Backcountry France will feature long-form articles from the best French and European snow enthusiasts. Our way to explore mountains has shifted more and more to natural means, and I think the backcountry style of enjoying the snow has never been more relevant here in France. Regarding the format of the magazine, we believe having a (much) more compact small is beautiful format and a very nice thick, Italian paper will appeal to our target audience, who looks for a magazine they can keep on their coffee table for months. "
Backcountry hopes that there will be enough interest in the first issue to build a subscriber- and industry-supported three-issue series in 2022 featuring the best stories translated from the American edition along with original French content.
"France and Switzerland's French–speaking region is an excellent market for Backcountry Magazine," says Arthur Guinand, marketing chief for Swiss climbing skin manufacturer Pomoca. "With resorts such as Verbier, Chamonix and La Grave, we can find people practicing the pure essence of skiing and getting to high mountains. The history and heritage of this part of the Alps will offer a lot of amazing content for such a magazine. It's the core of winter touring, ski mountaineering and adventure. Who better to share gear, articles and adventure than Backcountry Magazine?"
"In 2020, our sister title Alpinist started publishing its Korean version, which has been very well received," Height of Land PublicationsPresident and CEO Adam Howard says. "Publishing each of our brands in Europe has been a long-time goal, and it's exciting to have Backcountry paving the way."
Crowdfunding is ongoing until mid-November on the French site Ulule. Join us!
About Backcountry Magazine: Since 1994 Backcountry Magazine has been dedicated to The Untracked Experience. Founded in 1994 in Colorado, U.S.A, Backcountry covers gear, destinations, avalanche safety and education on premium archival paper. Richly designed and featuring the best photography in the world, Backcountry is the only brand dedicated exclusively to skiing and split-boarding beyond boundaries. It's published in Jeffersonville, Vermont, U.S.A. by Height of Land Publications along with its sister titles Alpinist, Cross Country Skier and Mountain Flyer: The Mountain Bike Journal.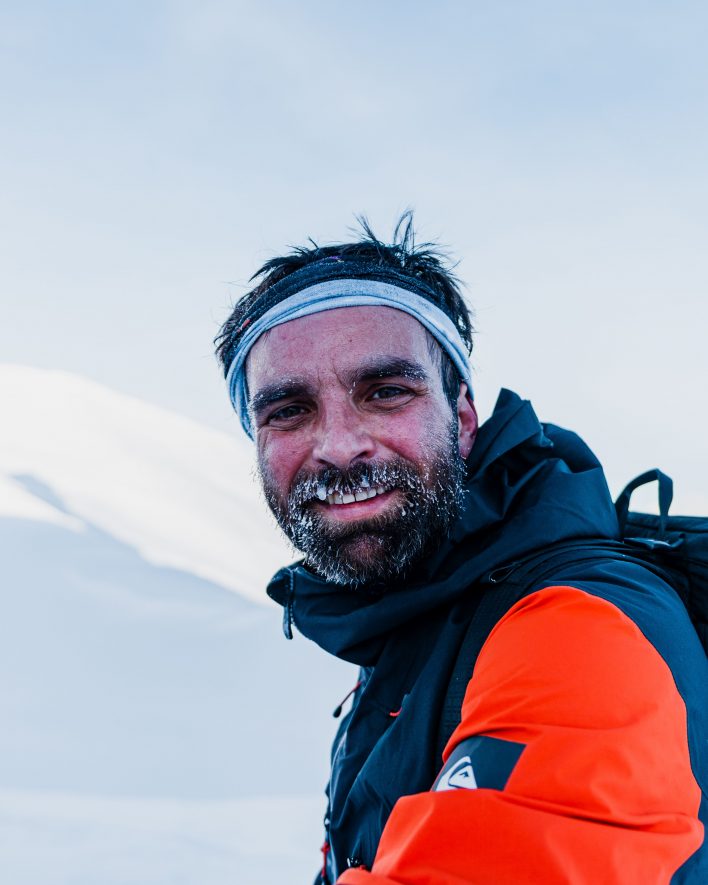 About Mathieu Ros: Mathieu Ros Medina has spent the last 20 years working in the French ski and snowboard media landscape. From websites to magazines, he has contributed to most of the major titles, including Skipass.com, Fluid, Skieur, Ski, Snowsurf and more. First and foremost, he is a snow and mountain lover excited to bring Backcountry Magazine to the French parts of Europe and beyond.