Jeffersonville, VT., October, 2019: Celebrating 25 years, Backcountry Magazine is excited to announce a new travel opportunity for its audience, friends and industry partners: The Uncommon Line Adventure Works.
A co-lab between Backcountry's Adam Howard and Rome Snowboards co-founder Josh Reid, The Uncommon Line specializes in highly mobile snow chasing.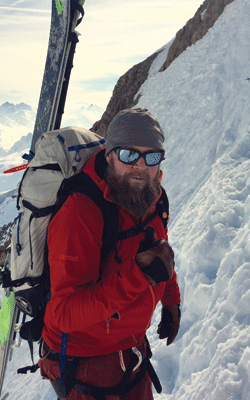 "To find the lightest snow on the best aspects, and at just the right elevation after a certain type of storm, takes decades of experience to master," Howard says. "After having had the good fortune of discovering some really amazing skiing and snowboarding around the world, we've decided to design the kind of trips we want to take and then invite others to join in on the adventure."
The first Uncommon Line trip takes on the Alps this February. Guests will join Reid and Howard in Milan, Italy on Day 1 of the trip, from where the crew will head to nearly any spot in the Alps. On Days 2 through 7, the group will change zones as needed in order to get the best quality snow and the deepest descents.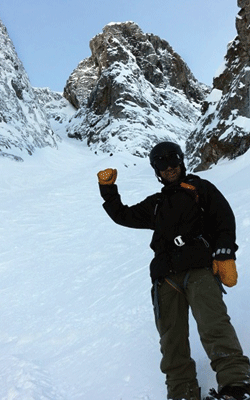 "The Uncommon Line trips are uniquely nomadic," Reid says. "We're looking for fellow gravity addicts who'll happily sign up for afternoon-evening road trips for the sake of quality the following day."
Reid adds that The Uncommon Line achieves its unique take on ski and snowboard travel by focusing on spots that hold powder for days, while relentlessly scouring multiple sources of snow forecasting, booking hotels just-in-time, hauling the crew and its gear in a pair of vans, and by adopting a communal appetite for adventure.
At The Uncommon Line, after moving light and fast to get to the best lines and the deepest snow, you can rest when you get home.
Learn more at Theuncommonline.com