AMGA Announces Terrain and Supervision Guidelines
Boulder, Colo. In early May, the American Mountain Guides Association's Review Team met outside Jackson, Wyo. to discuss and update its Terrain and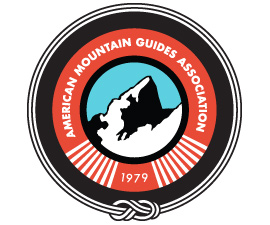 Supervision Guidelines. The 11 AMGA members who comprise the Review Team developed a framework to assure guides work in terrain for which they are trained, and they made sure that such framework applies to all AMGA members and guides. "In order to allow the mountain guiding industry in the U.S. to realize its full potential and gain the access we need to operate, we must all work together," Rob Hess, Board President and owner of Jackson Hole Mountain Guides, said in a recent press release. "This meeting represented a strong step in this direction and I am very hopeful for the future of guiding in the United States." The Review Team will present a preliminary report to the AMGA board at its next meeting on June 6 in Boulder, Colo. So far, changes have included streamlining and simplifying the guidelines, introducing a new guideline title, Scope of Practice, and the creation of interim training certifications to support guides focused on moderate glacier travel or ice cragging terrain.
Second Year of Jones Split Clinics at SASS Argentina
Bariloche, Argentina
For its second year, adventure travel company SASS Global Travel has partnered with Jones Snowboards for Jones Split Clinics at SASS Argentina. Based out of Bariloche, Argentina and beginning in August, SASS Global Travel will offer guided backcountry splitboarding in the Andes Mountains. The guided program is open to all ages and covers avalanche awareness and additional critical backcountry skills from coaches like Jones Snowboards' Ambassador Guide and Spark R&D team member, Chris Coulter. SASS provides snowboarders with Jones Snowboards, including Solution and Explorer models and Spark R&D bindings. Find details on clinic registration and more information
here
.
Skier Survives Berthoud Pass Avalanche
Berthoud Pass, Colo. On Sunday, May 10, a skier was involved in an avalanche on Berthoud Pass, at about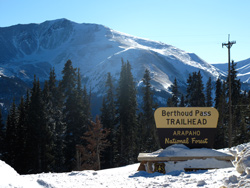 11,500 feet in the Currant Creek area. The skier, who was skiing with another man and woman, sustained a knee injury. Following the avalanche, which measured 100 feet wide and 40 feet long, one of the skiers called 911. Thirteen Grand County rescuers responded to the call and carried the injuried skier out on a litter. The remaining skiers were able to ski out on their own. Snow conditions included wet, heavy spring snow on a weak base, as well as strong winds, creating likely avalanche conditions. Numerous wet slab and wet, loose, natural avalanches were reported on Tuesday to the Colorado Avalanche Information Center (CAIC). As spring conditions continue, the CAIC warns of "touchy avalanche conditions" throughout the backcountry, especially with rapidly changing conditions expected for the upcoming week.
Alta Man Injured in Human-Triggered Avalanche
Alta, Utah
 Two skiers on Baldy Shoulder—located in Alta's Collins Gulch—were involved in an avalanche on May 10. One skier triggered the slide after skiing a run that transitions from about 45 degrees to 30 degrees and has a small draw feeding into a cliff. The second skier, who was unfamiliar with the area, became caught in the avalanche and was swept over the cliff, according to
Fox 13 News
. The man was able to ski out of the slide and back to his car, but sustained injuries including broken ribs. A May 9 storm left about a foot of snow at Alta, and warming conditions on May 10 resulted in wet, loose snow, according to the
Utah Avalanche Center
.
Swiss Cover Glaciers to Prevent Melting
Andermatt, Switzerland
The Gurschen glacier, which has been covered annually every summer for the past 10 years, is once again receiving a protective layer to reflect the sun's rays and combat the summer temperatures. The polyester and polypropylene material covers roughly 3,000 to 4,000 square meters and will be taken off in the autumn months. The goal is to preserve a small section of the glacier for ski runs at Gemsstock Resort during the winter. The area sits at 2,961 meters and is also the starting point for accessing backcountry terrain. Researchers at the University of Zurich predict that 70 percent of Swiss glaciers will be gone within 30 years, and in the past 15 years, the Gurschen glacier has receded about 20 meters, according to
BBC News
.