Alpine Initiatives Launches JP Auclair Fund
Alpine Initiatives, a nonprofit that funds sustainable development in mountain communities, is honoring the memory of JP Auclair through the Auclair Fund. Auclair, who passed away on September 29 in an avalanche in Patagonia, was a board member and co-founder of Alpine Initiatives. "I would like to see AI continue to become that place that people turn to if they become involved in community-building and sustainability projects," he told National Geographic in 2013. All proceeds from the Auclair Fund will benefit his wife, Ingrid, and their son, Leo. To learn more, visit alpineinitiatives.org/theauclairfund.
Vermont Backcountry Alliance Announces Second-Annual Forum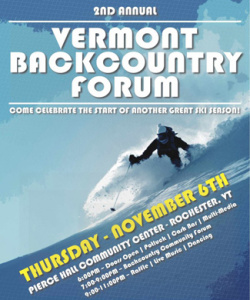 ROCHESTER, VT. The Vermont Backcountry Alliance (VTBC) is at it again—this year holding their second-annual Backcountry Forum and Celebration. The event, hosted by VTBC, the Rochester Area Sports Trails Alliance (RASTA) and The Catamount Trail Association (CTA), kicks of at 6 p.m. on Thursday, November 6 at the Pierce Community Center in Rochester. Discussion topics will include the results of a 2014 skier survey, Vermont's backcountry zones and drafting bc ethics. The CTA expects "good discussion and brainstorming around upcoming backcountry projects in Vt." Music and raffle to follow. For more, visit vtbc.org.
Deer Valley, Utah Purchases Solitude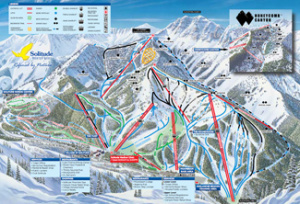 In a private acquisition, Deer Valley Resort purchased Solitude Mountain Resort for an undisclosed price and will begin operating the resort in May 2015. Deer Valley, which does not allow snowboarding, has stated that snowboarders will remain welcome at Solitude. The purchase follows Vail's recent acquisition of Park City Mountain Resort, and both Vail and Deer Valley are in favor of creating one large interconnect in the Wasatch, tentatively called Wasatch One and a subject of much debate among backcountry skiers. "There won't be any major changes in staffing at Solitude at this time," states the press release from Deer Valley. For more, visit sltrib.com.
National Park Service Cracks Down on Drone Users
The National Park Service is drone-free, and they're sticking to it. Since the ban, enacted in June 2014 due to wildlife disturbances and safety hazards, three individuals have been found guilty of violating the policy. Each was fined at least $1,000, plus court fees, and one unlucky flyer received a one-year ban from Yellowstone, where he was operating his drone. "This is a different kind of aircraft, and it is being used in different ways than what we have seen from the hobbyists," NPS Director Jonathan Jarvis said in a recent
PBS interview
. "We want to have some control over it now before it proliferates." For more on the citations, visit
adventure-journal.com
.