Backcountry Basecamp kicks off this weekend at Smugglers' Notch
Backcountry Magazine, in association with GORE-TEX, Mammut and Voilé, is proud to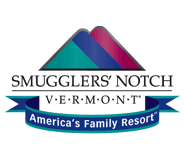 announce that it will be completing its third-annual nationwide backcountry skiing and snowboarding tour at Smugglers' Notch Resort the weekend of April 11-12. At the Smuggs' BASECAMP stop, staff will showcase the newest backcountry equipment like skis, skins, splitboards and more; safety gear like beacons, shovels, probes and airbag packs; and technical outerwear, helmets, gloves, etc. all in a yurt-based setting. On Saturday at 4 p.m., BASECAMP hosts a huge party and raffle at the Brewster River Pub & Brewery with proceeds benefitting the IAN Fund, the Vermont Backcountry Alliance and Cambridge Area Rotary.
Rocky Mountain Underground (RMU) Invests in New Factory
Breckinridge, Colo. Rocky Mountain Underground (RMU), a ski company based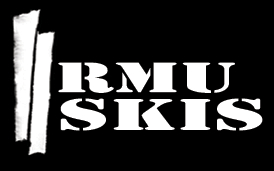 out of Breckinridge, Colo., purchased a Colorado-based manufacturing facility as of April 7. RMU notes that their move to a larger facility is based on the need to accommodate manufacturing growth. "One of our goals is to provide year-round employment opportunities, improved service and shipping and some increased revenue," said founder Mike Waesche in a recent SNEWS interview. "All said, it's a better way to do business." More on the Colorado-based company can be found here.
Northwest Avalanche Center Ends Daily Forecasts for the Season
Saturday, April 11 marks the last day that the Northwest Avalanche Center (NWAC)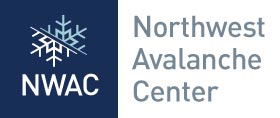 will be delivering daily mountain weather and avalanche forecasts on their website. NWAC will continue with weekend mountain weather and avalanche forecasts, to be issued on April 17, 18, 24 and 25. This format is a carryover from last season, and NWAC will also continue issuing Special Avalanche Advisories when unusually dangerous spring avalanche conditions are expected. More information on the NWAC Spring 2015 Forecast Schedule can be found here.
G3 Hires Industry Veteran John Pieper as VP of Sales
Vancouver, B.C.
Genuine Gear Guide Inc. (G3), a manufacturer of backcountry ski, snowboard and avy safety equipment, has hired John Pieper as VP of Sales. Pieper, who has previously worked for brands such as Petzl, Osprey and Gregory, will officially join the G3 staff on April 13. "I'm honored to be joining one of the industry's true premium, independent companies," said Pieper in G3's press release. "As a longtime user and admirer of the brand, I look forward to furthering the obvious strength G3 has developed in the last few years under Oliver Steffen and Gord Bailey's guidance." Bailey, who is retiring as G3's VP of Sales and Marketing, will continue to work with G3 as a consultant on special projects. The full press release can be found
here
.
Study Forecasts 70 Percent Loss of Glaciers in West Canada
A new report in
Nature GeoScience
 shows that with the expected rate of climate change, Canada's western glaciers will shrink by 70 percent by 2100. The loss of mountain glaciers not only contributes to the rise of sea levels, but also decreases availability of water for agriculture and impacts water quality. "The glaciers don't respond to weather; they respond to climate," says Garry K. C. Clarke, the lead author of the study, in a recent
NYTimes article
. "Last year's bad winter is not going to save the glaciers. On average, climate is changing, and it's not changing in ways that are good for glacier survival." And while these projections are based on current 
Intergovernmental Panel on Climate Change
(IPCC) predictions, the IPCC also suggests that with strong efforts to mitigate climate change, glacier melt could level off.