Backcountry Basecamp Heads Home to Smugglers' Notch, Vt.
Backcountry Magazine, in association with GORE-TEX, Mammut and Voilé, is proud to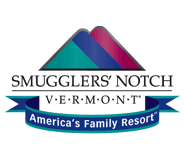 announce that it will be completing its third-annual nationwide backcountry skiing and snowboarding tour at Smugglers' Notch Resort the weekend of April 11-12. At the Smuggs' BASECAMP stop, staff will showcase the newest backcountry equipment like skis, skins, splitboards and more; safety gear like beacons, shovels, probes and airbag packs; and technical outerwear, helmets, gloves, etc. all in a yurt-based setting. On Saturday at 4 PM, BASECAMP hosts a huge party and huger raffle at the Brewster River Pub & Brewery with proceeds benefitting the IAN Fund, the Vermont Backcountry Alliance and Cambridge Area Rotary.
Utah Avalanche Center Ends Season's Avy Advisories
Given the unusually high temperatures and low snowpack across the state, The Utah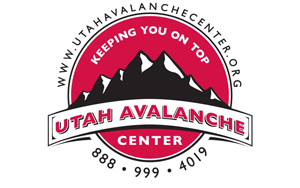 Avalanche Center has quit issuing avalanche advisories for the season. The notification, issued on April 1 by Bruce Tremper, was a full month earlier than normal. The Avy Center notes that this does not mean the end of avalanches, and in fact, "spring storms and warm temperatures may make avalanche danger rise." The daily, crowdsourced observations will continue to be posted on the website, and in the case of a rapid thaw or spring storm, an advisory will be issued via the National Weather Service.
Avalanches Hit Presidential Range, N.H.
As the east coast begins to thaw, several avalanches have hit New Hampshire's Presidential Range, starting Sunday, March 29. In the few days leading up to March 29, the region received seven inches of light-density snow along with 30-40mph westerly winds. The 
avalanche forecast
 for Sunday, March 29 listed danger throughout Tuckerman Ravine as Considerable, Moderate and Low, depending on aspect with a primary concern for isolated windslabs. Of the most notable slides, there were two naturally occurring below and in Tuckerman's Ravine, one ice-fall triggered slide on Sluice, a skier-triggered slide in Right Gully and another in Oakes Gulf. In Huntington Ravine, a sixth avalanche occurred in South Gully, hitting a climber who suffered minor injuries.
2015 Grand Traverse Winners Scott Simmons and Paul Hamilton Set New Course Record
Aspen, Colo. As Scott Simmons and Paul Hamilton crossed the finish line of the Grand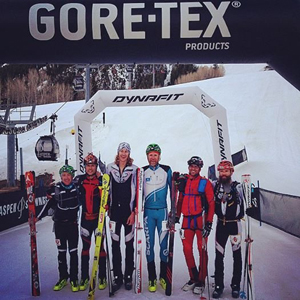 Traverse, a 40-mile backcountry ski race from Crested Butte to Aspen, they secured a win and a new course record of six hours, 44 minutes and 35 seconds. "Due to the extensiveness of our training, we would have been disappointed with anything but a win," said veteran Grand Traverse racer Simmons. "And we also kind of wanted to make a statement. We're from Durango, which isn't necessarily known for being a ski town." This was the first win for the duo, and Hamilton's first Grand Traverse.