Colorado Mountain College hosts Climate Change Presentation
BRECKINRIDGE, COLO. National Center for Atmospheric Research (NCAR) Oceanographer Laura Landrum will speak today, March 6, at Colorado Mountain College about her research and its impact on global and mountain climates. Landrum, who grew up alpine racing at Loveland Ski Area and taught tele, alpine and backcountry skiing in Washington, plans to address the global impact of melting polar ice, and how Colorado's climate has changed over time. "I'm guessing that there's quite a few people up there that—like me—really, really care about whether we'll be able to ski in the future," Landrum said in a Summit Daily News interview. The first presentation runs from 6:30 p.m. to 7:30 p.m. and is geared for school-aged children, followed by a community-focused talk from 7:30 p.m. to 8:30 p.m. The event will be held at the Eileen and Paul Finkel Auditorium and is free and open to the public. More information can be found here.
Snowbasin bc Avalanche Fatality
OGDEN, UTAH On Wednesday morning at 10:44 a.m., a snowboarder triggered an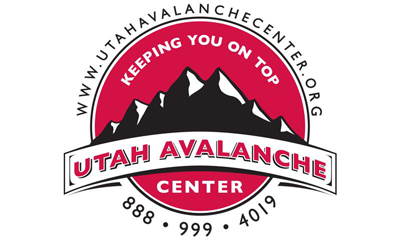 avalanche in Hell's Canyon, located in the Snowbasin backcountry. The rider, Blake Ford, 21, was carried roughly 1,800 vertical feet down a confined, north-facing gully and buried under three feet of snow. The Morgan County native did not survive the slide, although his accompanying friend is reportedly unharmed. Ford and his partner were not wearing beacons, nor were they carrying avalanche rescue gear. "When Blake dropped into Hell's Canyon, his friend basically stopped, and he saw the break and a cloud of snow following behind Blake," said Lt. Brandon Toll with the Weber County Sheriff's Office in a recent NBC News interview. The Wasatch has tallied about 20 human-triggered avalanches in the past few days, a result of two feet of freshly accumulated snow and persistent weak layers.
Backcountry Basecamp Commences in Jackson, Wyo.
JACKSON, WYO. The Backcountry BASECAMP kicks off this week in Jackson, Wyo., where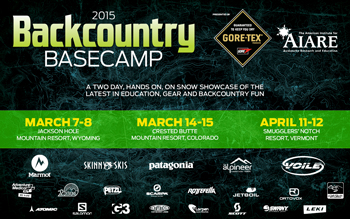 the BCM staff will showcase the newest backcountry equipment including skins, skis, split boards, beacons, shovels, probes, airbag packs, technical outerwear, helmets, gloves and more all in a yurt-based setting. AIARE educators will conduct demos and classes each day, and local guide services will take visitors on complimentary backcountry tours with an emphasis on safety education. On Saturday, BASECAMP hosts a huge party followed by a  raffle with proceeds benefitting the Teton County Search and Rescue. Find more details here.