Dave Goode, founder and president of the eponymous ski company, died last Wednesday. In a statement released by Goode Skis, the company confirmed his passing, noting that he died while taking part in one of his passions, piloting his airplane. He was 64.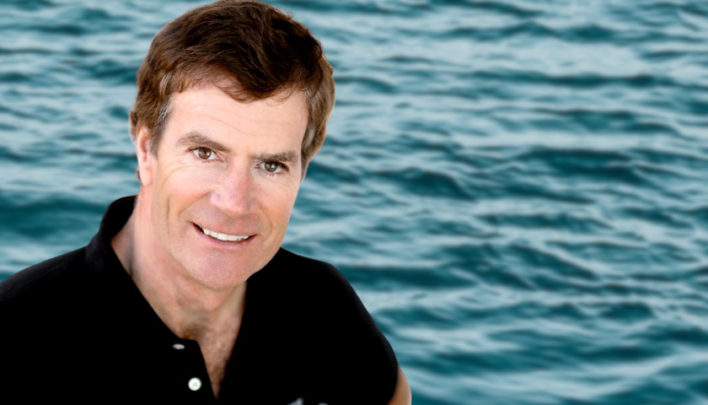 Goode, originally from Michigan, skied with the U.S. Ski Team at age 19 in the 1970s before an ankle injury ended his racing career. But that propelled him into a career of innovation, particularly with carbon fiber, and Goode was ahead of his time in his use of the composite material that's nearly ubiquitous in today's backcountry skis and poles. According to the Deseret News, Goode held 25 patents, many on carbon-fiber technology.
Goode founded his company in 1975, developing a ski-carrying device dubbed the Racer Spacer before creating the world's first carbon-fiber ski pole in 1990. In 1992, Goode took his composite technology to the development of water skis, then back to the snow, partnering with Volant, who initially made Goode's skis before folding in 2001. According to a profile in Company Week, Goode bought Volant's manufacturing equipment and moved his business's headquarters to Ogden, Utah in 2004.
Goode's company, reports the Deseret News, was one of the first outdoor-industry businesses to be drawn to Ogden, which today is an industry hub of sorts and home to the U.S. operations for Scott Sports, the Rossignol Group and Amer Sports Winter, the parent company of Salomon, Atomic, Armada and other brands. "The community owes him a huge debt of gratitude for being one of those pioneers who…helped Ogden establish itself as an outdoor recreation community," Sarah Toliver, CEO of Visit Ogden, told the Deseret News. Goode brought their ski production from China to their Odgen headquarters in 2011, SGB Media reports.
On the afternoon of Wednesday, January 15, Goode departed the Skypark Airport in Woods Cross, Utah in his twin-engine Cessna for the Ogden-Hinckley Airport, a 10-minute flight. According to witnesses who spoke with KSL Salt Lake, the plane was flying low when it hit the roof of a townhome in Roy and crashed in a residential parking lot. Roy Police Sgt. Matthew Gwynn told KSL Salt Lake that the cause of the crash is unknown and that the National Transportation Safety Board is investigating.
"Through his numerous technological advancements in both water skiing and snow skiing, and financial support of countless events and athletes in both sports, Dave touched the lives of thousands of people by helping them, and the sports they love, push the limits of performance," Goode Skis wrote in their statement. On Twitter, Snowbasin Resort called Goode "a true legend and innovator in the community and outdoor industry."
Dave Goode is survived by his wife, parents, four children and two grandchildren.