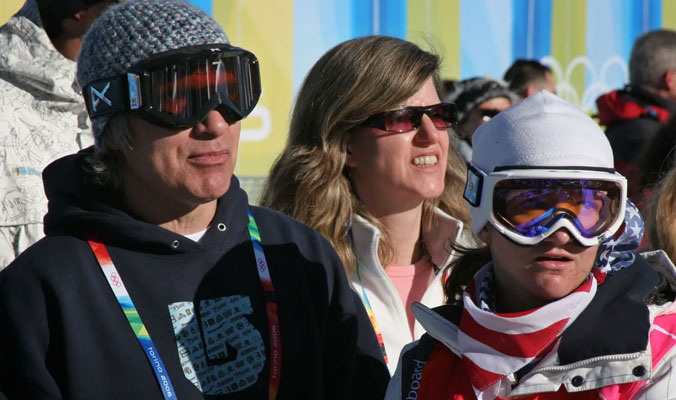 On Wednesday, November 20, snowboarding pioneer Jake Burton Carpenter passed away. Carpenter was battling his second round of testicular cancer after an initial diagnosis in 2011, the Associated Press reports. He was 65.
Carpenter, the founder of Burton Snowboards, began his company in his Londonderry, Vermont garage in 1977 after being inspired by Sherman Poppen's 1965 invention of the "Snurfer." Carpenter's company quickly transitioned from making handmade boards to being the first—and largest—snowboard manufacturer in the world.
As Burton grew, Carpenter worked closely with ski resorts to open their mountains to riders. By 1982, Vermont's Suicide Six started to accept snowboarders, followed by Stratton Mountain and Jay Peak, Vt., and, eventually, what was considered a fad caught on both nationwide and internationally. Carpenter's work on legitimizing snowboarding continued, as Burton hosted the first U.S. Open of Snowboarding in 1985 at Stratton Mountain, a competition still held annually. From there, Carpenter advocated for snowboarding's acceptance into the 1998 Nagano Winter Olympics.
In a Thursday, Nov. 21 statement to the Burton staff, the company's spokesperson shared, "As a start of our celebration of Jake's life, I'd encourage everyone to do what Jake would be doing tomorrow, and that's riding. It's opening day at Stowe, so consider taking some turns together, in celebration of Jake."
Carpenter is survived by his wife Donna and his three sons, Timi, George and Taylor.
We'll publish a retrospective on Carpenter's life and impact on snowboarding and splitboarding in the following days.