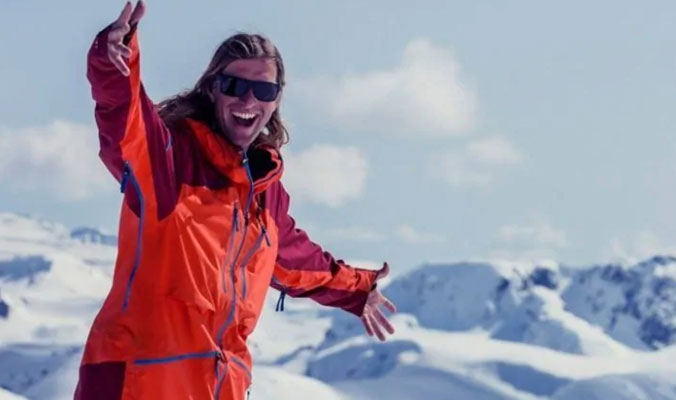 On Tuesday, April 15, Freeskier Dave Treadway, 38, died after sustaining injuries incurred from falling more than 90 feet into a crevasse in the Pemberton, B.C. backcountry.
CBC News reports that the accident occurred near Rhododendron Mountain and cites a post from friend Mike Rogge who explained yesterday on his Twitter account that Treadway had been traversing across a glacial snowbridge when it collapsed.
Pemberton County Search and Rescue responded to the call made by Treadway's partners who relayed that Treadway had fallen and was unresponsive.
"The extraction from the crevasse was a very technical operation for the team," P.S.A.R. manager David MacKenzie explained in his statement that the CBC later reported. Upon reaching Treadway, P.S.A.R. and medical personnel found him deceased.
Treadway leaves behind his wife Tessa and his two children Kasper and Raffi.