Skiers give a lot of credence to which beacons work best for them, with good reason, but what about the rest of your requisite avalanche safety gear? Is a shovel just a shovel, meaning any model works just as well as its competitors? In a word, no. Though you might not think about the handle length, blade size or weight of your shovel, or how handy your saw is, companies do put lots of thought into the construction of even their smallest safety products. Knowing that, we have some recommendations for the pieces of necessary gear you spend less time thinking about.
Mammut Alugator Pro Light Shovel
$90, mammut.com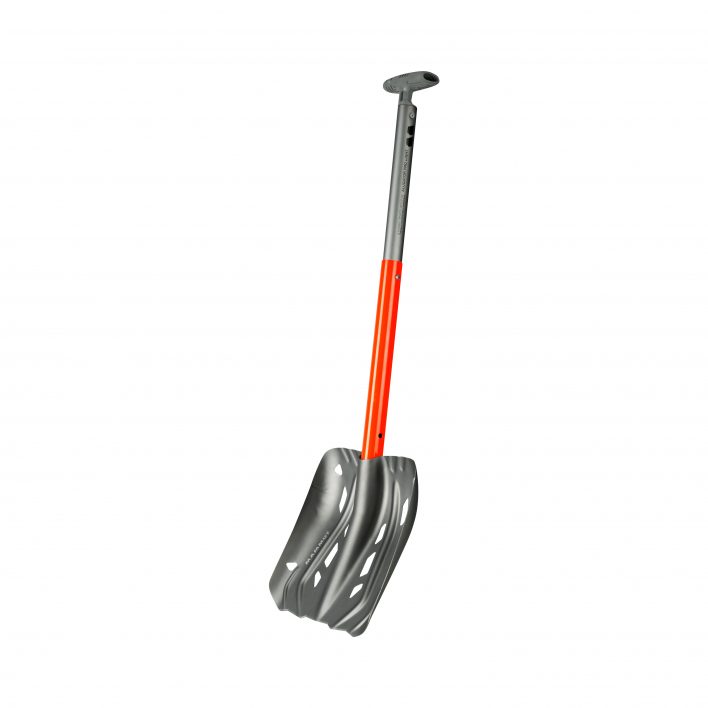 What were our tester's favorite features of the Mammut Alugator Pro Light? The shovel blade (11 by 9.5 inches) and total extended size (34 inches), both of which are larger than other models on the market. "Because bigger is better, right?" he asked rhetorically. That enormity comes at a price: It's heavy—nearly 23 ounces, which our tester noted eclipsed other light models. "The functionality makes up for it," he concluded, appreciating how "the holes in the blade make it functional as a snow anchor or rescue sled component." Made of aluminum, the Alugator Pro Light features an ergonomic T-handle and bright orange coloring on the shaft or handle, depending on the model, which makes it an easy find in the snow. What it lacks is a hoe mode, though Mammut offers a version with that feature for $110.
Black Diamond Equipment Quickdraw Carbon Probe 300
$110, blackdiamondequipment.com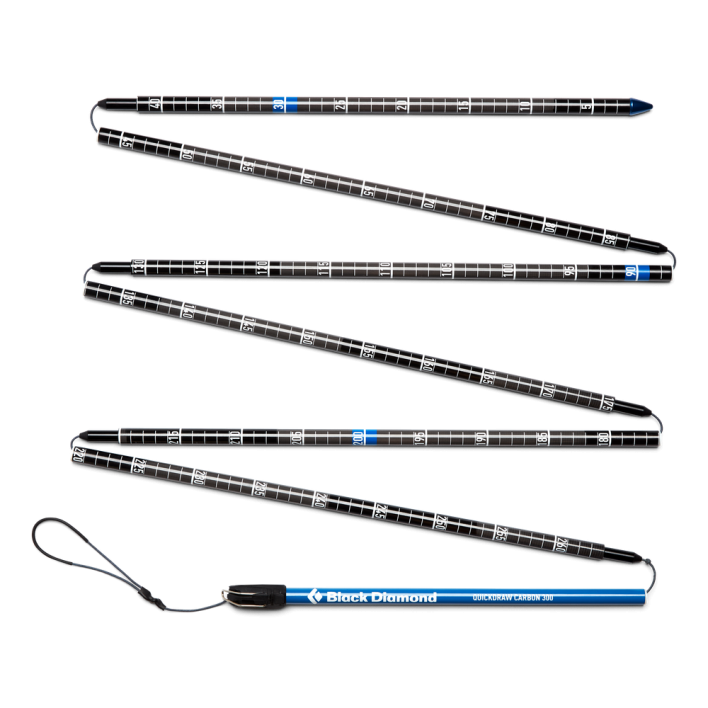 Measuring in at 300 centimeters, Black Diamond's Quickdraw Carbon Probe300 is, according to our tester, "solid and stealthy despite its length." A carbon shaft and Kevlar cord make the Quickdraw lightweight and durable. Our tester was able to fit the probe, which collapses to 18.5 inches, in her women's-specific pack, although she commented, "It is just shy of being too long for the avy tools pocket." In the field, our tester was disappointed that "for a name like 'Quickdraw' it's not the quickest to assemble," noting that it took two to three tugs to align the probe tightly. Once it is extended, she advises using the CordLock system "to keep the Kevlar tight, otherwise sections will separate." Despite the extra effort, once assembled, she said, "Who doesn't want more depth capacity—as in nearly 10 feet—when searching debris!"
G3 Bonesaw

If you're like our tester, you don't think much about your snow saw. However, a good one, the Bonesaw in this case, makes your life easier." For quick pits, I don't need my snow study kit, just the saw and a shovel,"he said, noting that the on-blade snow study card allows him to make grain-size measurements while excavating. The offset teeth on the 35-centimeter blade "chew through rain crusts (and wood for backcountry fires)," he said, "and the weight [5.9 ounces] is negligible for something I keep in my pack all winter." With slots for attaching it to a ski pole or shovel handle, it works easily for extended column tests, too. The only negative our tester noted was that it's pricier than its competitors.
SnowMetrics Pro 2 Snow Study Kit
$150, snowmetrics.com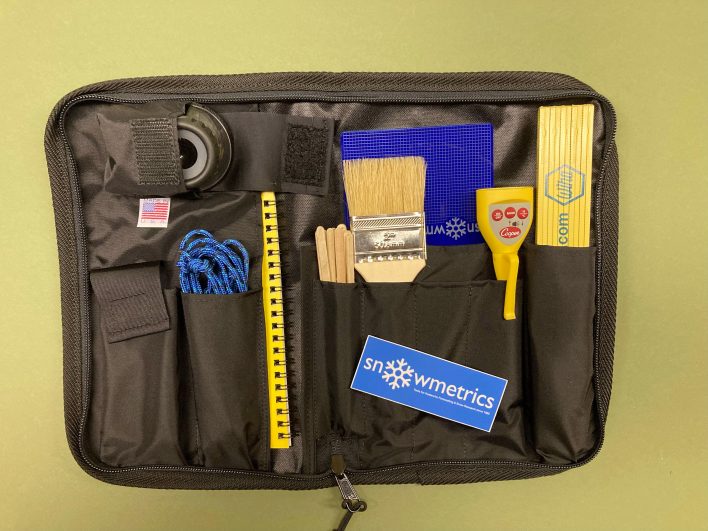 The Pro 2 Snow Study Kit, in our tester's eyes, is an all-you-can-eat buffet. "It's built for snow professionals but useful for everyday skiers, too," he said. Just want to do a quick grain ID and some stability tests? The plastic, semi-translucent study card transmits less heat than metal ones and allows light through for easy identification. Plus, the kit comes with a 17.5x loupe and notebook. Want to nerd out on snow structure? It comes with a paintbrush, stir sticks, a digital thermometer, ECT cord and folding ruler for layer studies. "The taco case is large," he observed, "but that keeps everything neatly organized." If the Pro 2 sounds like a bit much, Snowmetrics sells a pared-down Pro 1 ($115), or you can build your own (starting at $49).
---
These reviews were originally published in Backcountry No. 150: The 2023 Skills Guide. To pick up a copy, head to BackcountryMagazine.com/151. To read our gear reviews earlier and to find our other stories, many of which are only published in the magazine, subscribe.