Whether you want a GPS watch to track your turns, monitor your heart rate or give you a heads up when the barometric pressure drops too quickly, you have lots of options these days. We've come a long way from the digital Casio being your companion on a tour, and our editors have compiled a list of their favorites to help find the watch that's right for you.
Editors' Choice: Garmin fēnix 6 Pro Solar
$800, garmin.com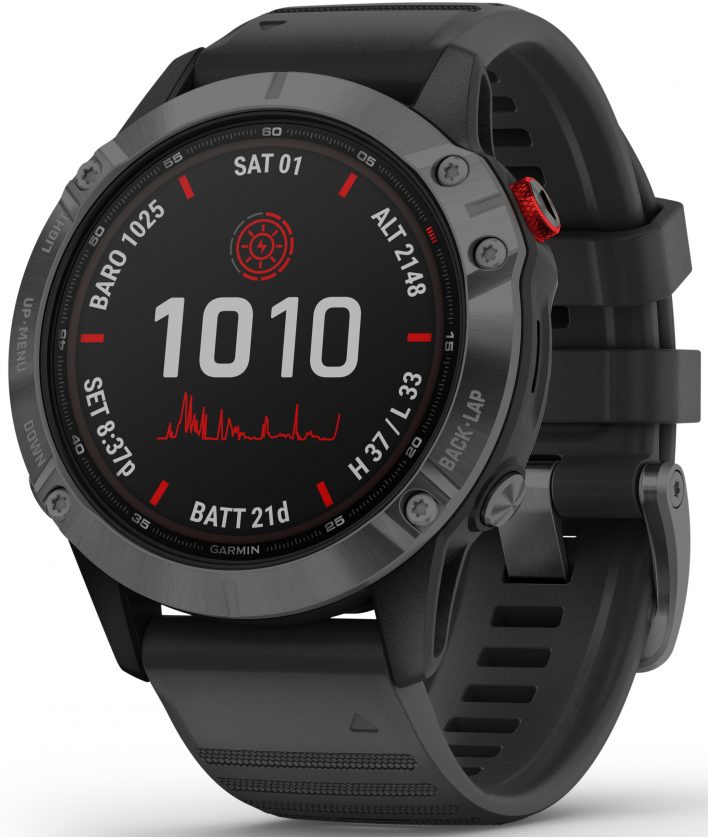 During the summer months, the Garmin fēnix 6 Pro Solar features an astonishing battery life, admittedly at a price. Beneath your jacket there is no sun, however, so the advantage of the solar-powered battery—14 to 16 days in Smartwatch mode; 48 to 80 days in battery saver mode; up to 40 hours in GPS mode—is muted for ski touring. Still, it's quite a unit, replete with the standard GPS functionality and smartwatch features and a user-friendly app that includes recovery analysis, sleep score, up to 10 hours of music and more. In backcountry mode, we found the fēnix 6 Pro Solar to be great, with one key exception: To track ascent and descent you need to hit the descent button, which is not optimal with a gloved hand. We found it easier to let it ride and do the math old school.
Polar Grit X
$430, polar.com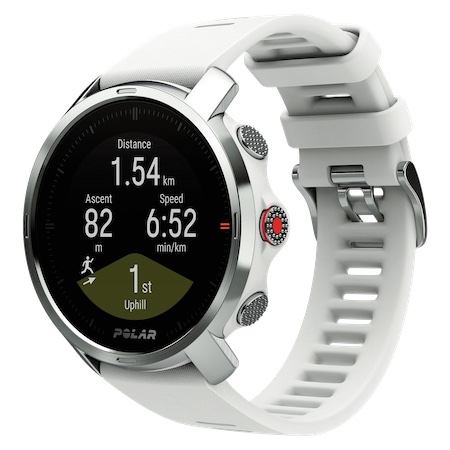 With its shiny, polished bezel, the Grit X looks as stylish as it is functional, utilizing a touchscreen in addition to five buttons to execute nearly every feature a smartwatch should have and more. The Grit X can do almost anything a fitness tracker can (like monitoring sleep or cumulative training load), in addition to offering more outdoor-specific tools, including dedicated sport modes for backcountry, downhill, telemark, classic XC, skate XC—even ski orienteering. Speaking of orienteering, the ski sport modes automatically mark laps between uphill and down, which is especially helpful for keeping track of the last run or climb's vert.
Wahoo ELEMNT RIVAL
$380, wahoofitness.com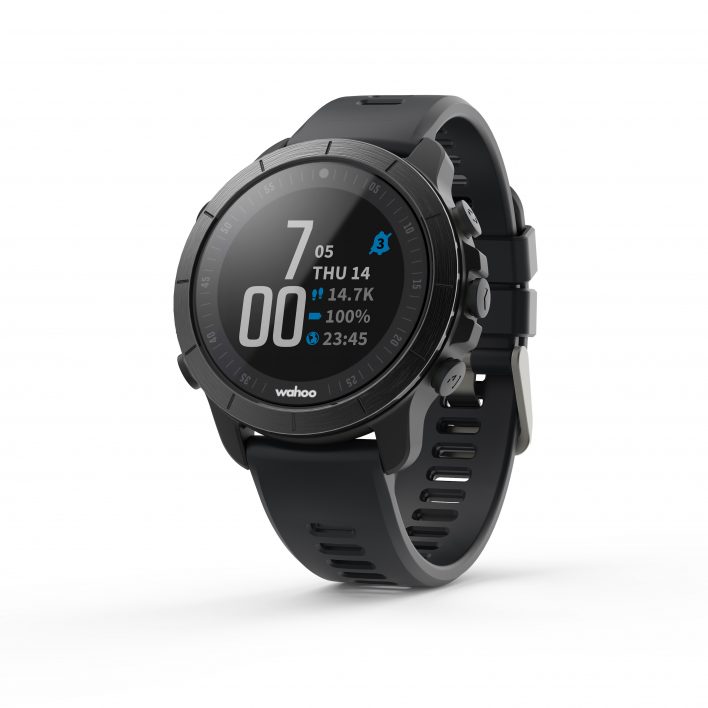 Wahoo is known among cyclist and triathletes for its indoor bike trainers and bike computers, and its ELEMNT RIVAL continues that focus with a watch that's primarily oriented on fitness versus general outdoor pursuits. While that means the RIVAL doesn't have a dedicated sport mode for skiing, it's equally capable to the other watches on this page, especially considering how well regarded Wahoo's app is among cyclists for its seamlessness in loading routes, logging activities and customizing screens. And given the ability to easily update software, maybe a ski-focused function lies in the future, making this an ideal watch for pursuits on and off snow. It's also—by far—the most affordable featured here.
Suunto 9 Peak
$569, suunto.com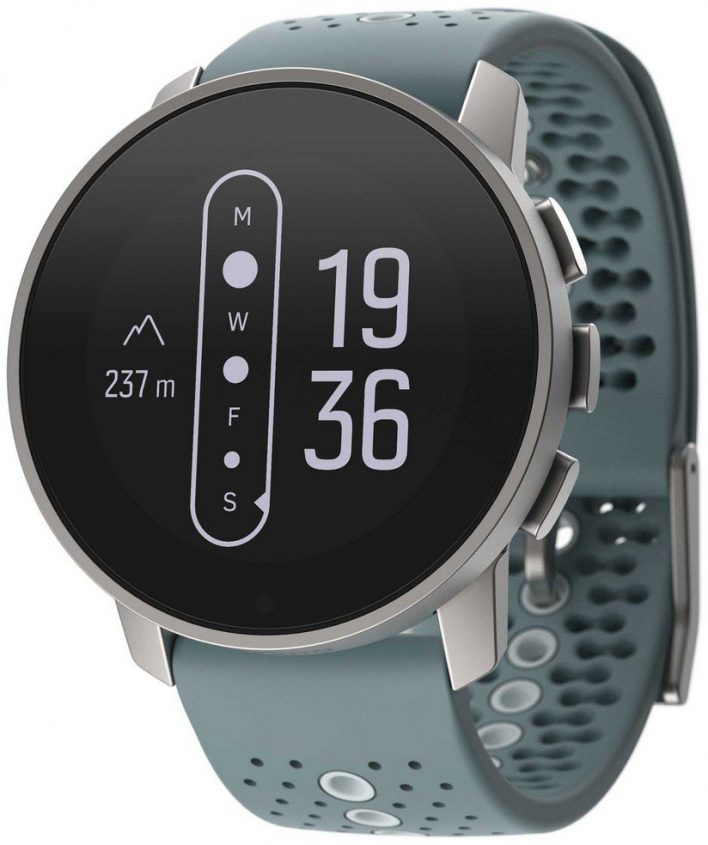 As part of the 9 Series, the 9 Peak comes with a bevy of features that integrate with Suunto's app like GPS tracking, fitness monitoring, weather insights and 80 sport modes, including skiing, which tracks individual laps with the push of a button. With an eye toward high-elevation activities, the 9 Peak can monitor blood-oxygen levels, and the altimeter, thermometer and storm alarm help track conditions. It has a trimmer profile than its cousin, the 9 Baro ($475), being 37 percent thinner and 36 percent lighter, so it won't catch on a jacket or backpack, and the reduced weight helps you forget you're wearing it until you need it.
Coros Vertix 2
$600, coros.com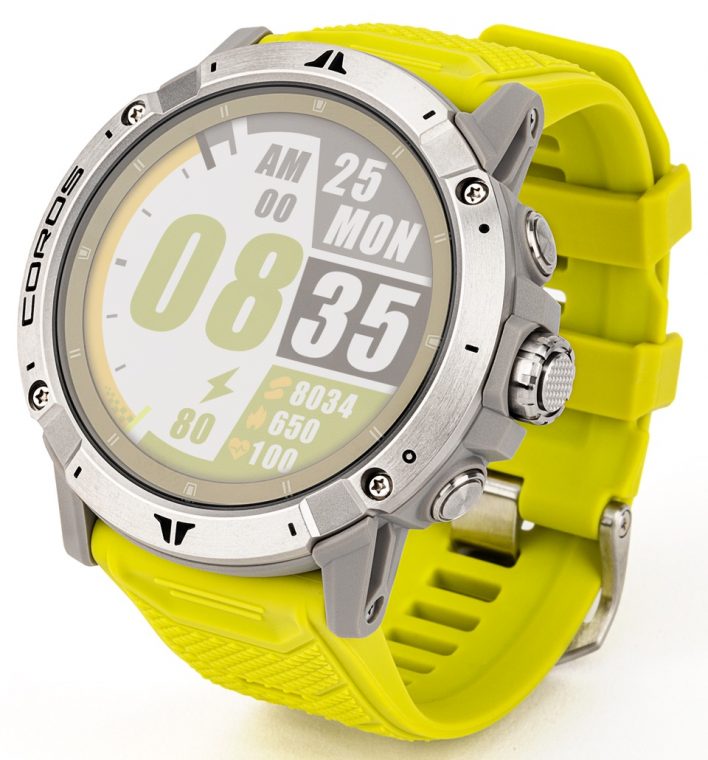 The Vertix 2's 1.4-inch touch screen, scrolling knob and two buttons make spinning through workout stats on the go a breeze. Few watches outshine the list of features included in the Vertix 2, many of which, like the customizable training plan, 27 sport modes and accurate navigation, can be easily programmed through the Coros app. Additional perks include a barometer and storm tracking and a 60-day battery life (140 hours when using GPS tracking). On top of pairing with smartphones to share texts and emails, the Vertix 2 can connect to Bluetooth headphones and has storage space for music.
---
This article was originally published in Issue #144. To read more, pick up your copy at BackcountryMagazine.com/144 or subscribe.