It's June, so you may have already transitioned to bike mode, which is fine, but if you live in one of the ranges across the United States still being hit with periodic storms, you may be looking for a headlamp to light the early morning wakeups. Or you're looking for a light that illuminates any number of other outdoor activities, for a headlamp is a piece of gear that transcends seasons, that always lives in your pack, that saves you at just the right time, no matter the time of year. From the classic to the futuristic, here are four lamps that will help regardless of what type of adventure you're on.
Petzl Iko Core (Editors' Choice)
$95, petzl.com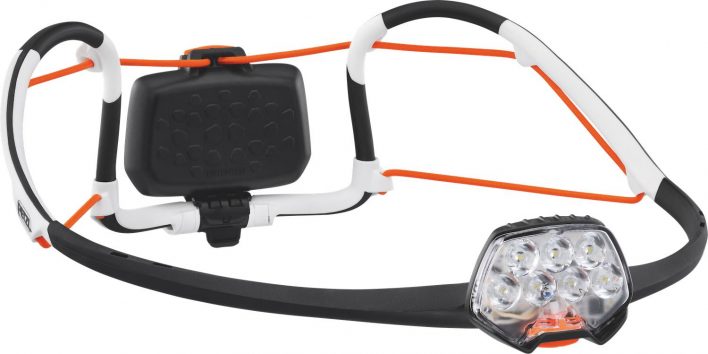 The Iko Core doesn't look like a typical headlamp, which makes sense, because it's unlike any other light. The semi-rigid plastic frame allows the light to function as a lantern (either freestanding or wrapped around a water bottle or tree), a headlamp that is compatible with any Petzl helmet or even a necklace. Though the plastic strap isn't as comfortable as a traditional elastic one, it does prevent slippage and stretching. The frame is also flexible enough to be folded and stashed into the small, included storage sack. As for power, the 500-lumen light is a switch hitter: It can either run off three AAA batteries or a rechargeable battery pack, and on the lowest setting the battery can last up to 100 hours.
Biolite Headlamp 750
$100, bioliteenergy.com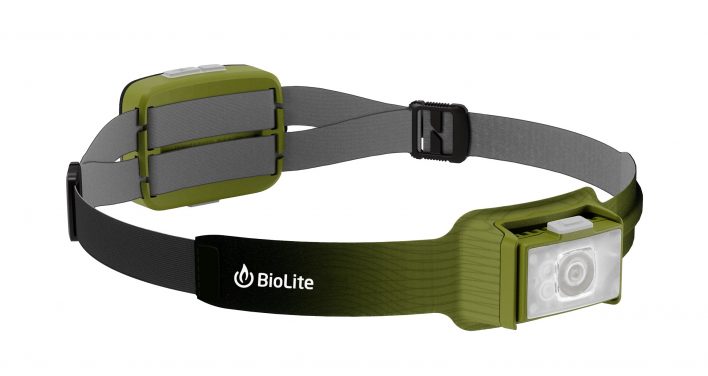 Per its name, the HeadLamp 750 has a max output of 750lumens. When all that juice isn't needed, the wearer can choose between eight lighting settings, including red, strobe and burst mode. A second red light on the battery pack in the back makes the HeadLamp 750 ideal for those looking for something to double as a bike light. The rechargeable battery provides 150 hours of light in the lowest light mode and can be plugged in when in use via an included three-foot micro-USB cord. The downside of all these features? The battery is massive. However, it sits in a sturdy cradle, and the front of the headband is padded, making for a more-comfortable-than-expected fit with minimal slippage.
Ledlenser NEO9R
$149, ledlenser.com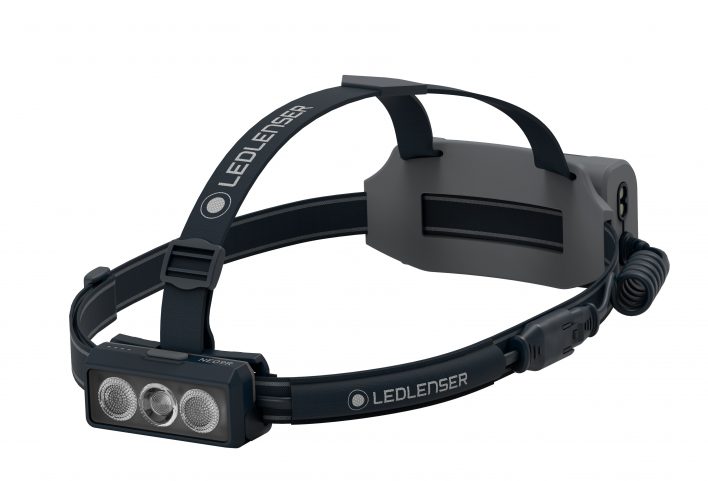 Built for trail runners, the seven-ounce NEO9R might be a bit much for everyday use, especially if you're into cutting grams, but it's a game changer for night skiing and dawn patrols. With 1200 lumens and a fusion beam that provides short- and long-range light at the same time, it keeps up on moonlit tours. To provide that heightened illumination compared with a smaller headlamp, theNEO9R requires a large battery pack that sits at the back. Still, it balances the weight well and rests comfortably over a beanie, in part because of a removable, adjustable strap that runs over the top of your cranium.
Black Diamond Spot 350
$40, blackdiamondequipment.com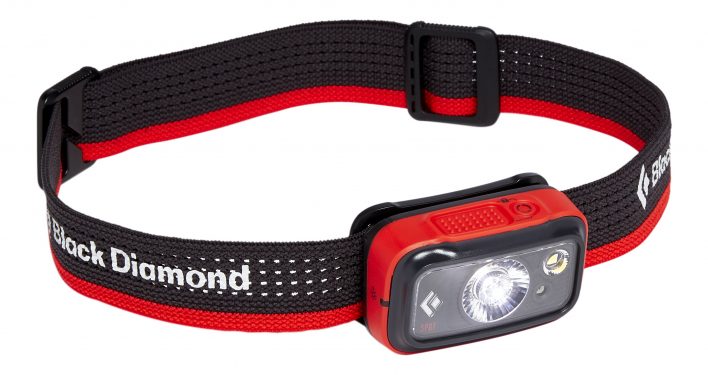 The classic, go-everywhere, do-everything headlamp has some design upgrades. At a price point much lower than the other headlamps on this list, the Spot offers up to 350 lumens and several settings, including a red light and proximity and distance modes. New are Black Diamond's Power Tap Technology, which allows fumble-free switching between full-strength and dimmed modes; a brightness memory feature that turns the Spot on and off at the same shine, rather than reverting to the brightest setting; and a slimmed-down profile. An updated lens makes the Spot more efficient, prolonging battery life and increasing peak brightness, according to Black Diamond. For those in need of more lumens, Black Diamond's Storm 400 has many of the same features.
---
This Gearbox originally published in Backcountry 145, the Generations Issue. To read more, including reviews of accessories to keep your feet happy on long days on the skintrack, pick up a copy at BackcountryMagazine.com/145 or subscribe.