Editors' Choice: Outdoor Research Radiant X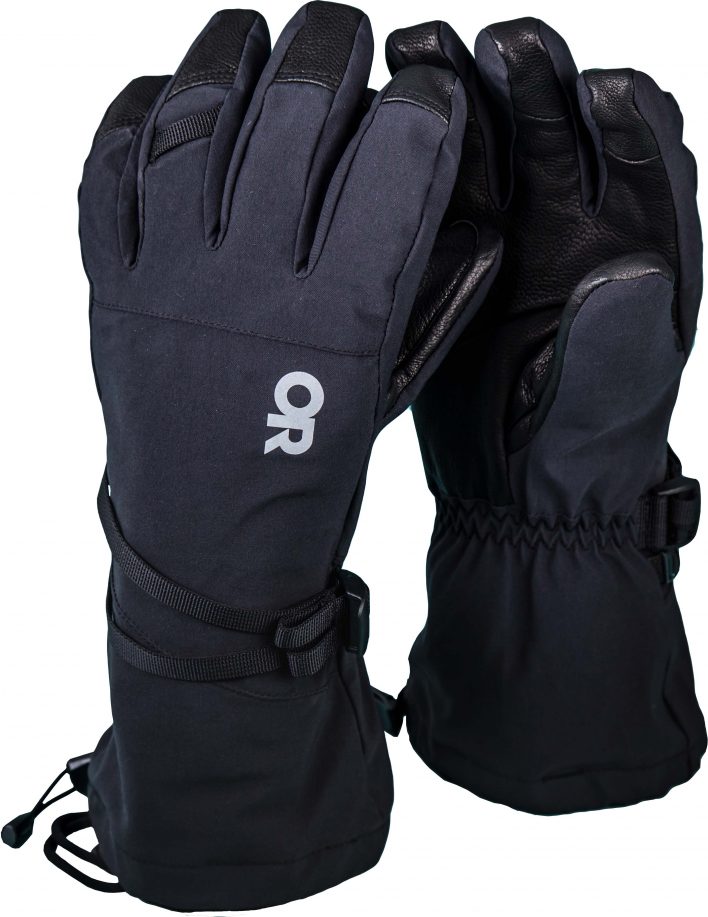 $115 · outdoorresearch.com
Don't be fooled by the trim profile of the Radiant X. Outdoor Research worked to limit the bulkiness of the glove, and our tester found it to be not just packable but also warm—a unicorn of a combination.
"I think this is probably a more flexible glove than you might think at first impression," he said. "While definitely not a spring glove, you could easily expand the bottom range with a thin liner, making it an ideal glove for your backcountry pack."
Per OR, the Radiant X intentionally toes the line between warm and tactile, using XReflex insulation: an ultra-thin, heat-reflective aluminum surface added to one side of the fabric by a high-tech vapor-deposition process. The coating covers the filaments of each fiber to maximize warmth by reflecting the heat your hands emit while maintaining breathability. Though our tester wasn't able to see how they performed in a true rainstorm, his "semi-scientific at-home sink tests" showed they'll stand up to wet days.
Warmer gloves can often feel bulky, and our tester is not usually a fan of full-cuff gloves like the Radiant X. The gloves have a pair of adjustments, a cuff cinch that fits under or over a jacket and a wrist strap, that our tester said "worked surprisingly well to adjust down around my dainty wrists." Still, he'd like to see them with a shorter cuff.
Much of the glove is constructed with a stretch-woven waterproof fabric. Touchscreen-compatible leather covers the palm and wraps over the fingertips, providing enough dexterity to use ice axes and ropes or jot down snowpack observations.
Our tester enjoyed the Radiant X's shape and gave two well-fitted thumbs up. Overall, he found them to have "lots of good features but not [be] gimmicky," and he said, "The build quality is as nice as I've seen in a ski glove."
Truck M3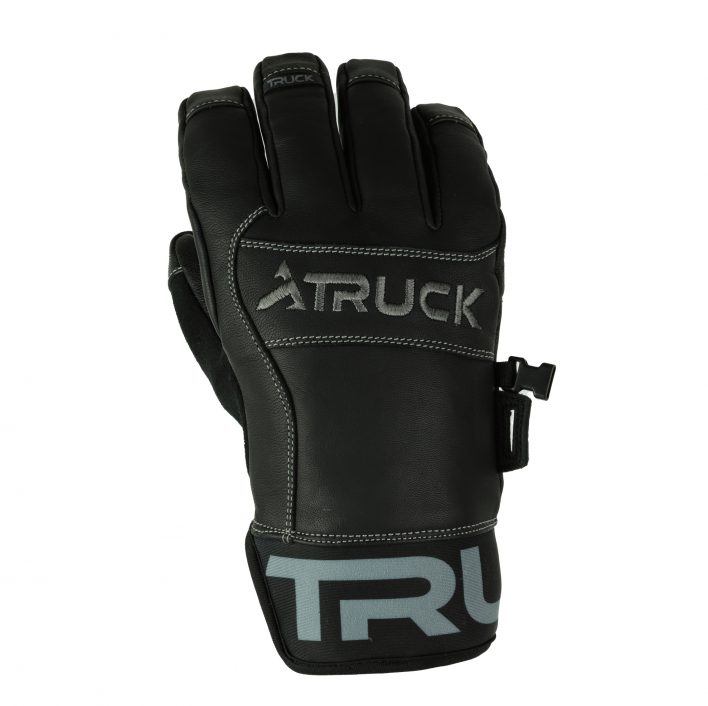 $78 · truckgloves.com
Truck says the M3 gloves feel quite stiff out of the box, but our tester found that after a couple days of use, they broke in well. Featuring goat-skin leather, a Porelle waterproof/breathable membrane and several types of insulation, including Polar Fleece and Thinsulate, the M3s are layered with warmth. Truck's sizing options give more choices than the typical small, medium and large, allowing the wearer to dial in a better fit. Its direct-to-consumer model means Truck can keep prices as low as possible, so these might have the highest warmth-to-dollar ratio on the market, our tester said.
Flylow Ridge Glove JM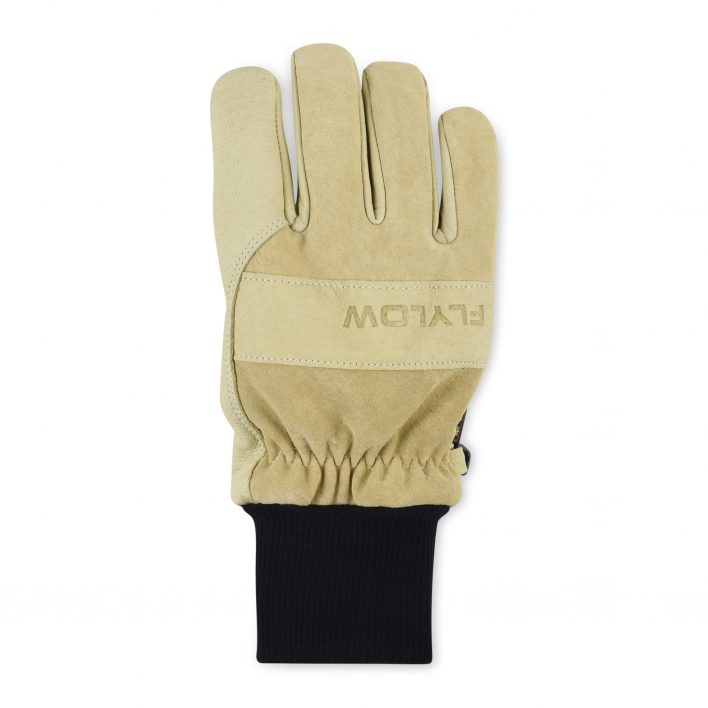 $55 · flylowgear.com
Why mess with a good thing? Because you can make it cooler. Flylow has a new version of its Ridge Glove, a classic offering, in a cream color that takes its influence from Japanese moto culture. Flylow pre-treats the leather with durable water repellent and pads the gloves with Spaceloft insulation, just like the original. "If you like Flylow's other gloves but want to stand out from the teeming trailhead crowds and their golden leather paws, the Ridge Glove JM is just the ticket," our tester said. Just don't drop them in the snow—they might blend in.
Gordini Cirque 3-Finger Mitt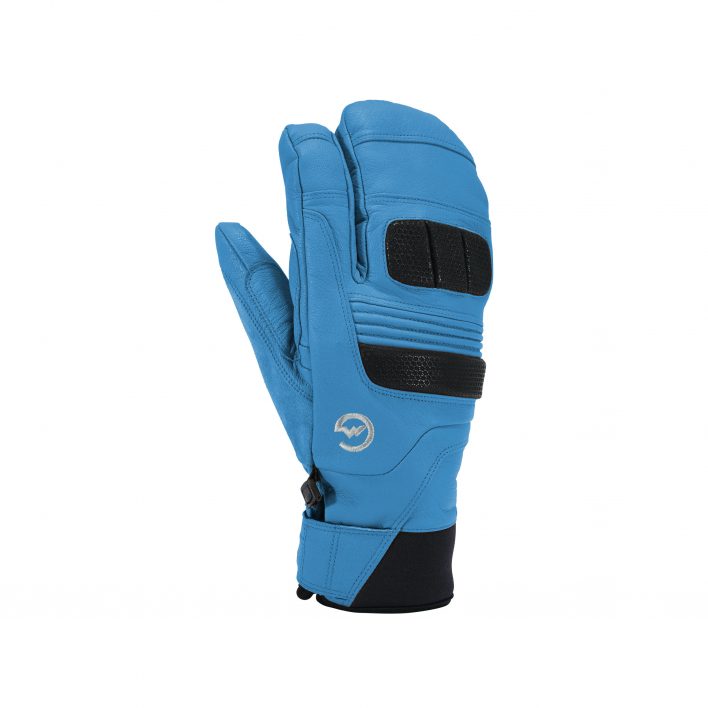 $150 · gordini.com
The gloves vs. mittens debate has raged since mankind learned to sew individual fingers in its handwear, but for those who don't want to pick a side, there's the Cirque 3-Finger Mitt. Crafted with goat-skin leather and Primaloft insulation in a trigger-finger style, the Cirque splits the difference of warmth and dexterity. Our tester—who legitimately wore them in a rainstorm and stayed dry—called these his most heavy-duty handwear. "I wasn't sold on the three-finger design at first, but it does make it easy to buckle boots and zip jackets while only sacrificing minimal warmth," he noted.
Give'r Classic Gloves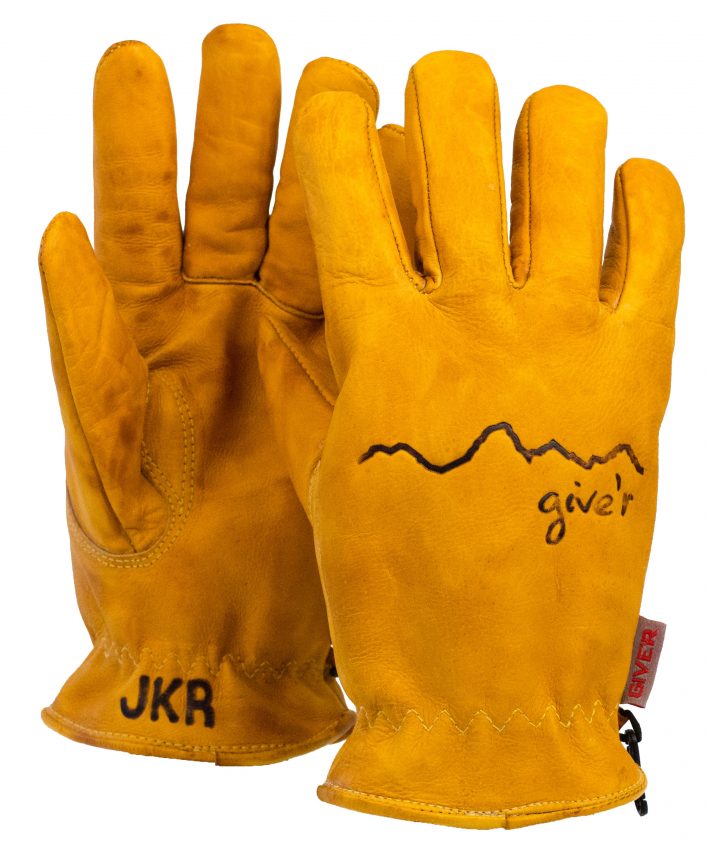 $44; $8 for hand-branded initials · give-r.com
These leather gloves might just be the love child of a warm ski mitt and a leather work glove, and our tester celebrated the union. "Chopping firewood, hitting the skintrack and cozying up around a campfire are all in a day's work," she said. Give'r's lightly lined Classic gloves have a thin layer of fleece on the inside and a beeswax-coated stiff leather outer. Per both Give'r and our tester, these gloves take some break-in time. "It took a few weeks," said our tester, "but when they broke in, they fit like, well, a glove, I guess."
Swany X-Plorer Mitt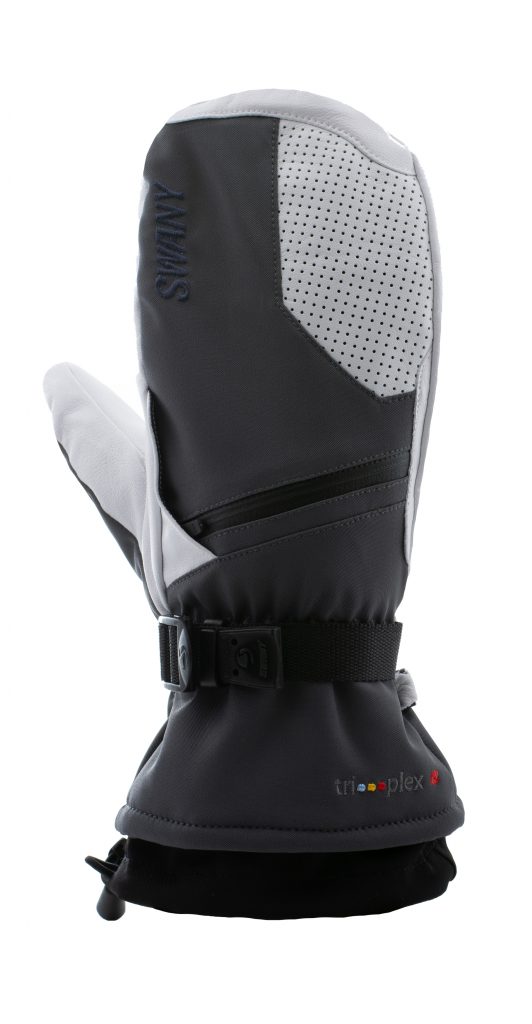 $135 · swanyamerica.com
"Leave your boxing gloves behind. These are toasty, low-profile and more dexterous than your average mitt," said a chronically cold-handed tester. Swany stuffs the X-Plorer with Primaloft Gold, adding more to the back of the hand and keeping the palm light and malleable. A soft micro-fleece—Swany's proprietary SwanyDry—lines the inside and wicks moisture while a cinching cuff keeps snow out. For those who need some extra heat, a small hand warmer pocket is located on the back of the hand. Unsurprisingly, our tester found them too warm to skin in but felt they were ideal for any mid-winter descent.
---
This article was originally published in Issue #142. To read more, pick up your copy at BackcountryMagazine.com/142 or subscribe.