You've been skinning at the resort and want to take your backcountry skills to the next level with an avalanche course, but need the gear to best equip you for the next stage in your skintrack education. To help, we've compiled five selects that will bolster your off-piste progression.
TRANSCEIVER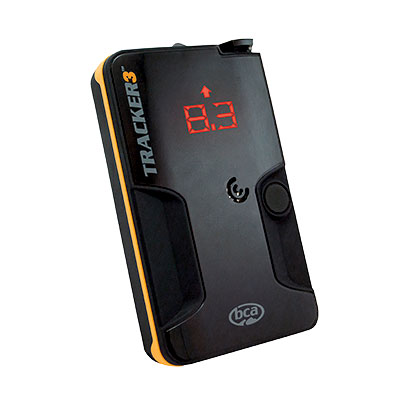 Why: In an avalanche burial, a beacon is the only lifeline for finding a buried partner or being found. Learn your beacon's intricacies so it's more familiar to use than your smartphone. Practice often and replace batteries whenever they dip below 50 percent.

What: Backcountry Access's Tracker3 is a simple and intuitive first transceiver that's not dumbed down, with an LED display that clearly shows direction and distance and a multiple-burial function that shows one, two or more-than-two buried beacons.
$335, backcountryaccess.com
SHOVEL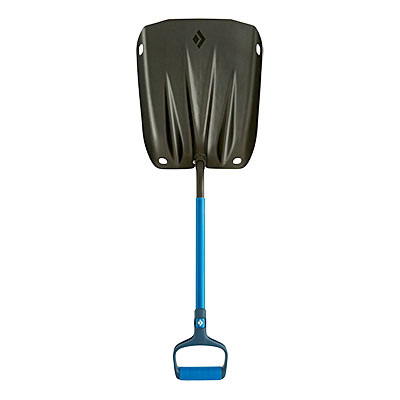 Why: Don't skimp here to save weight or space—pick a modestly sized shovel that's capable of cutting and moving ample amounts of snow. Other worthy traits to look for? A sturdy handle, an extendable shaft, a flat blade and the option to convert the setup into a snow-flinging hoe.

What: It's not their biggest shovel (there's an Evac 9), but Black Diamond's Evac 7 is ready for the big dig, with a hoe option, easy-to-grab D handle and a shaft that extends the entire rig to 37 inches.
$80, blackdiamondequipment.com
PROBE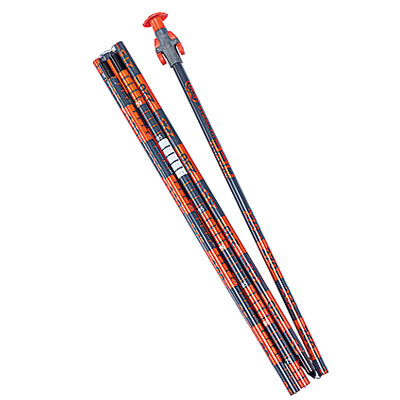 Why: When it comes to pinpointing a buried avalanche victim, there's not much nuance to a probe. Even so, get one with some simple but important features: clearly marked and easy-to-read depth measurements, a center cord that's strong and sturdy and a mechanism that's simple to deploy and doesn't leave the extended cord flopping around.

What: Backcountry Access's new 330-cm probe utilizes the company's Stealth Quick-Lock hardwear, which bundles the entire probe smaller than others when compact and prevents a loose cable from whipping around when in search mode.
CLINOMETER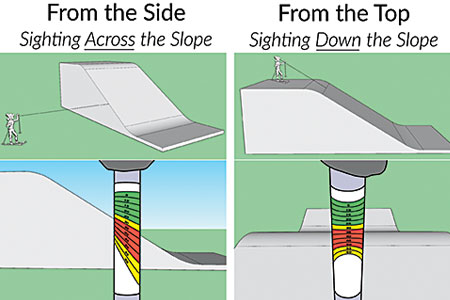 Why: The simplest way to avoid avalanches is to stay out of avalanche terrain. And one of the easiest ways to determine what is avalanche terrain is by using a clinometer to measure slope angle…and then heeding caution or avoiding slopes steeper than 30 degrees.

What: Poleclinometer's simple sticker keeps a clinometer always at the ready, affixed to a pole's shaft and covered in protective plastic. The easy-to-read indicators can be used to either sight across or down slopes.
$15, poleclinometer.com
AIRBAG
Why: Over the last several years, avalanche airbags have become nearly ubiquitous among those regularly traveling in avalanche terrain. Technology's improved, too, making airbag components lighter and more compact, and prices have begun to creep downward—most 30-liter, compressed-air-powered units cost $700-850 when you factor in the air canister.

What: Arva has been in the avalanche airbag game for 15 years, and the current system in their Reactor 32 utilizes either an argon gas cylinder the size of a soda can or a traditional, refillable compressed-air cylinder.
$699, arvaequipment.com