An Avalanche Level 1 course can open up terrain options, but there's still plenty more to learn about terrain and avalanche management. To help propel your knowledge to the next level, consider these five essentials to further off-piste proficiency and get you ready for the next stages of your education, from an Avalanche Level 2 or refresher course to becoming a mentor or even a guide.
snow saw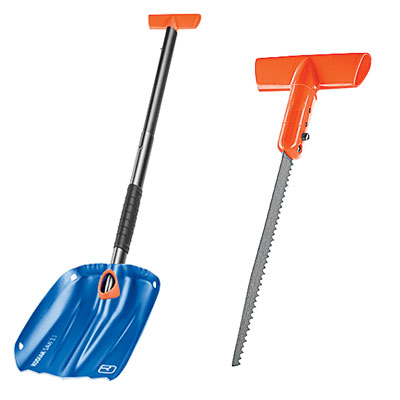 Why: Even though it's not included in the beacon/shovel/probe trifecta, a good snow saw is vital for conducting reliable snowpack tests. Pick something with fine, sharp teeth that can easily slice through the firmest crusts to keep pit walls smooth and columns straight. Many saws seamlessly attach to a probe or pole—handy for cutting Extended Column Test blocks; several have markings and grids for snow-crystal analysis; and some stash inside a shovel handle for compact, top-secret storage.
What: Ortovox's Kodiak Saw is a three-in-one combination—a solidly built shovel that can be converted into a hoe with a secret snow saw stashed in the handle.
$120, ortovox.com
notebook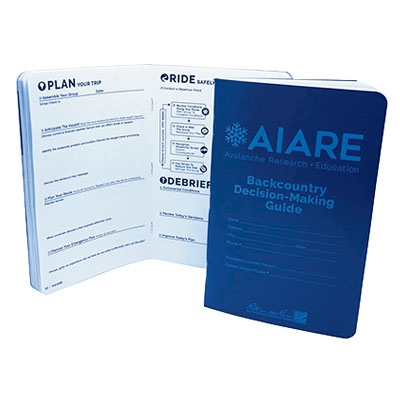 Why: The best way to keep track of observations, questions, tour plans, directions, phone numbers and grocery lists? With an old-fashioned notebook and pencil. Keep a pocket-sized journal with your touring kit, along with a mechanical pencil, which is what the pros use because it neither dries up in the cold nor requires a sharpener.
What: Rite in the Rain's all-weather notebooks are made with cotton paper that's still usable when wet. They come in a variety of sizes—perfect bound, stapled or spiral bound—including a field book sold by Backcountry Access with snowpack-specific templates.
$4-30, rainwriter.com or backcountryaccess.com
glueless skins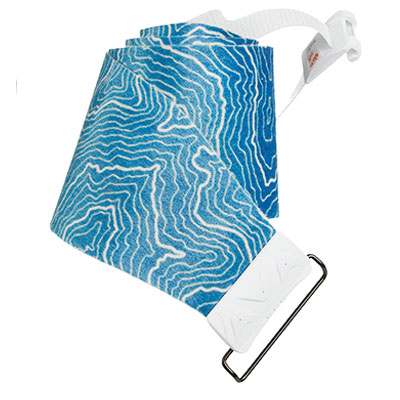 Why: There's more to skins than what's offered by your bulky, slow-gliding first pair. Today, mohair options aplenty enable fast strides, and many are blended with nylon to maintain durability and grip in tricky conditions. Glueless options—made from silicone, acrylic or other non-hot-melt adhesives—have finally reached a level of reliability, peel easily glue from glue and can be cleaned to renew tack.
What: Contour's Hybrid Mix blends nylon and mohair for an ideal balance of grip and glide. In testing, the acrylic adhesive never failed in even the coldest conditions and showed no sign of wear after a season.
$230-250, kochalpin.at
two-way radio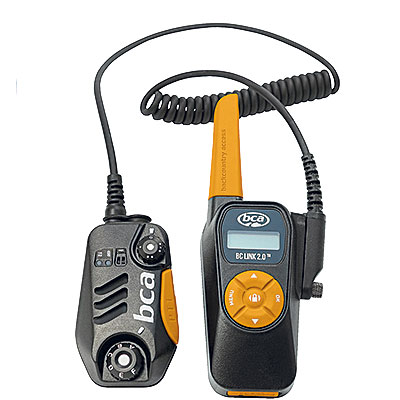 Why: Sometimes a long-distance wave of the ski pole or a bellowed "hey-oh" will do for communication. But not always. Enter the two-way radio, now a common communication tool in most backcountry travelers' pack given their improved reliability, better battery life and more affordable prices since the days of the original Talkabouts.
What: Backcountry Access has cornered the radio market, introducing their second-generation BC Link 2.0. It's lighter and more compact than the original model, with increased wattage for clearer communication over long distances.
$180, backcountryaccess.com
repair kit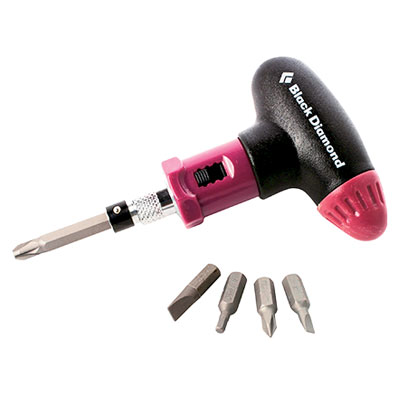 Why: While the mountains are an escape from many things, Murphy's Law is not one of them and, for some reason, the what-can-go-wrong-will-go-wrong principle seems all too common out there. Build a reliable repair kit to gain an edge on ol' Murph.
What: Consider your gear, what could break and what might create an improvised fix. A binding tool—with No. 3 Pozi-Drive—is a must; so is Gorilla or duct tape, a few Voilé strapsof multiple lengths and a length of cordelette or bailing wire. Other things to consider: a ski scraper, spare beacon batteries, hose clamps of various sizes, pack buckles, lighter, fire starter, pole basket—you get the drift.