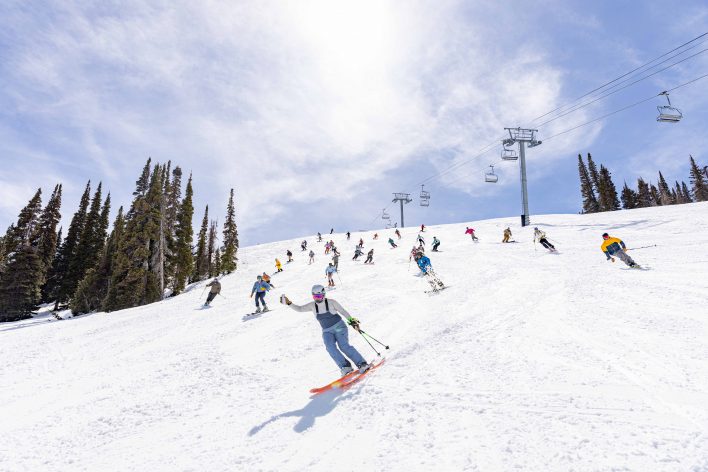 We went through a metric ton of sunscreen during our Gear Test Week at Powder Mountain, Utah. Though we all probably would have enjoyed ripping powder laps for four days, the variable conditions gave us the chance to see how things performed in a variety of conditions, from leftover soft snow to 6-inch-deep slush and everything in between. And that means we can provide you the best reviews to help you choose your next setup.
The skis, splitboards and testers have all gone home, but we still have lots of work to do. With another Gear Test Week in the books, we're taking a couple of hard-earned days off before jumping into the massive endeavor of turning hundreds of review forms into our annual Gear Guide. We have a lot of info to parse—after we sneak in a little remote testing in our home range, that is.
Want to catch up on the trends we noticed at Gear Test Week? Check them out below.
The Search for the Quiver-of-One Continues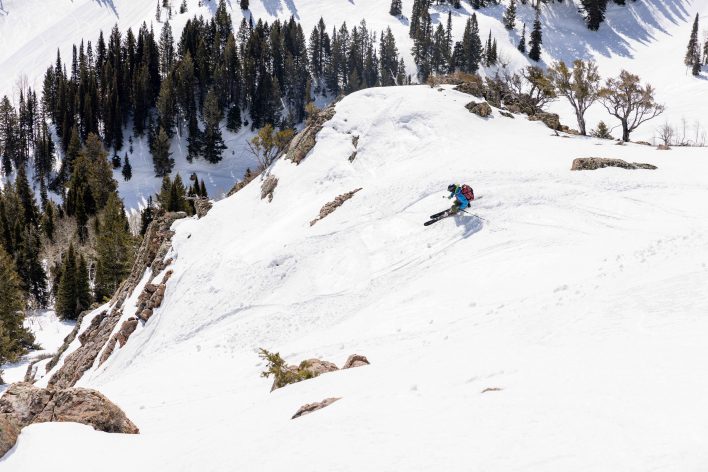 With little-to-no fresh snow in the forecast, our testers got into the crud early in the week and searched for the quiver-of-one, do-it-all ski that can hold up to ever-changing conditions. They found boot-top powder, frozen moguls, wind buff and corn, and a few even might have found the one ski to rule them all. What were they looking for?
"Versatility, in a single word," says Wylie Picotte, a born-and-raised Vermont skier with a freeride background. "I don't necessarily like to have a backcountry quiver because you never really know what you're going to be getting into, so the ski that you have has to be able to handle anything." He looks for damp skis on the narrower side—95 to 100 millimeters underfoot—with a wider tip for added flotation.
Fellow Vermonter Matt McCawley looks for a similar ski for East Coast riding, but says he'd go wider if he regularly visited wide-open Rocky Mountain bowls. "I don't need it to do everything the best. I just want it to be able to do everything sufficiently," says McCawley, who adds that he wants a friendly shape, some camber and carveability. Most of all, it "needs to be fun."
Kelsey Colbert, who has lived and skied everywhere from the Appalachians to the Rockies, says, "I would prioritize playfulness because that fits my skier type." Poppy wood cores, slight camber and tip and tail rocker are all a part of her formula. She eschews heavy metal in favor of a more forgiving ride.
The Rise of Versatile Splitboard Shapes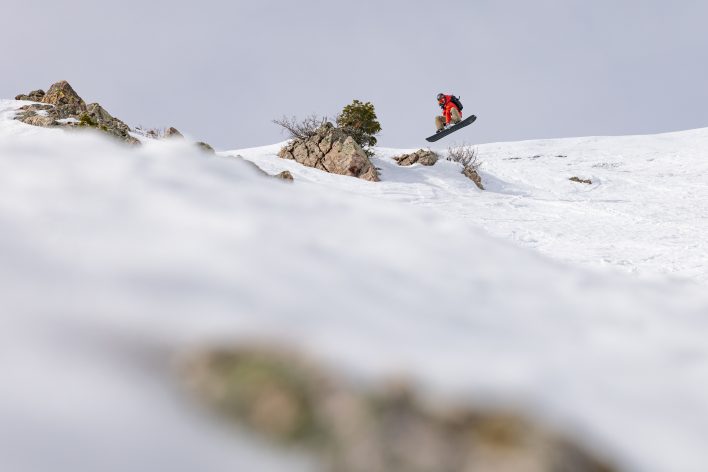 As the saying goes, when in Rome, ski corn. Powder Mountain had some protected soft pow our first day, but heavy sun and warm weather yesterday cooked the snow, leaving us with hot slush skiing. With conditions befitting boards that can hold an edge, some testers gravitated toward particular sticks.
"I've really been enjoying some of the more directional boards that really excel when it comes to carving and really big, nice turns," Teton Valley, Idaho, tester Bria Gillespie says. She was spot-on for the conditions, which were more San Diego than midwinter Rockies this week. Even off the groomers, the slushy bumps have been prime for boards with solid camber underfoot.
"People are generally trending more towards the kind of heavier boards and the ones that are better able to push through some of the heavier snow that we're dealing with right now," longtime tester John Lauer says. Lauer and a few others got out on a morning tour, and the perfect corn on top befitted boards that both hold their own in steep terrain and land a playful butter.
Like the one-ski quiver, the boards that can wear many hats have garnered the most stoke from our crew. "Something that's a real one-trick stick might not get the job done," tester Adam Brodrick says. "You need something that's really versatile in these conditions."
Touring Boots Shed Grams, Not Preformance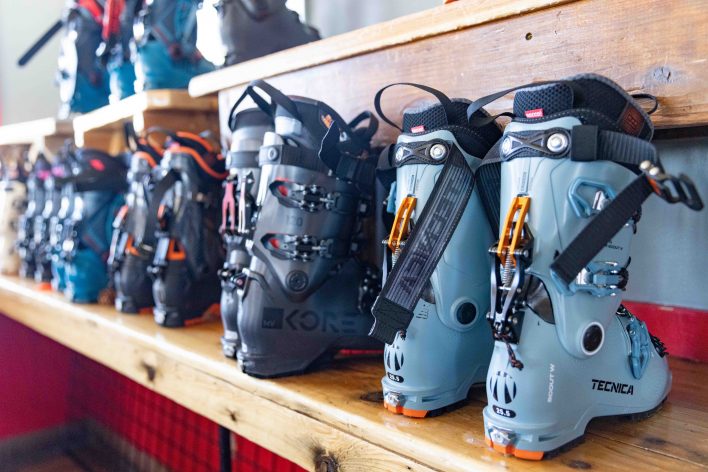 While most of our testers focus on skis and boards, a select few spent their week in the boot room, where they examine every buckle, liner, toe bail and Boa. This year, they saw major boot improvements across the board, with light boots skiing better and hard-charging ones shedding grams, not performance.
Technical Editor Lance Riek is all-in on the featherweight class of boots. Think Boa systems and one to two buckles. "The trend that I find interesting—and it's also the one I pay attention to—is the number of 1-kilogram-class boots," Riek says. While high-quality offerings from this class were once few and far between, the hard-charging weight weenies can rejoice. "Almost every brand has a solid entry in that now," Riek says. The biggest step up Riek has seen is on the liner side: The once cardboard-thin stock liners that came in these boots are more comfortable than ever.
For those looking for an alpine feel, long-time tester and Tahoe-based bootfitter Darren Padgett says he's seeing innovations in the four-buckle category as well. Blended materials seem to be the gamechanger here, allowing boots to have a better flex pattern while shedding weight but not stiffness. "You can make an alpine ski do what you want it to do with new boots, and in the past you couldn't," Padgett says. "On the touring side, they're continuing to get more articulation in the walk mode."
Luckily, these trends aren't just for men. Women's boots in all weight classes are catching up with their men's counterparts. "There's been a really good range. There's everything from alpine boots with a walk mode to lightweight, sneak boots for the uphill. There's a boot for everybody," says rookie tester Jocelyn Cuthbert, who has tried every boot she could get on her feet. "The women's boots are becoming higher performance and are more equal with the men's boots. It's the same boot, just a little bit smaller."
---
Want to be the first to read our reviews when the Gear Guide hits the printer in September? Subscribe at BackcountryMagazine.com/Subscribe.