Ever seen such pure, unadulterated excitement? Little Aven here is a five-week-old aspiring backcountry skier, and she's pretty fired up about the 2014 Gear Guide. What do you think of the issue? Love it? Hate it? Jonesing for winter? We want to hear from you!
Drop us a line in the comment box below or e-mail tyler@backcountrymagazine.com. Or, if you happen to only be five weeks old, have a parent send the e-mail for you.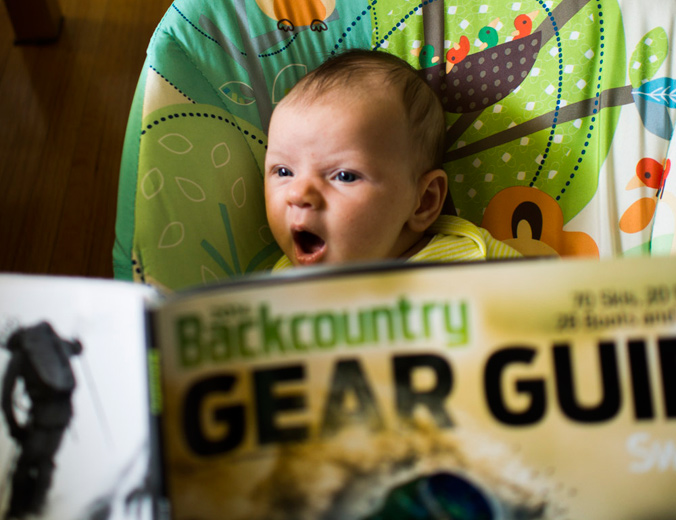 Hey Backcountry Magazine,
I just got the Gear Guide in the mail. I sat down with my five-week-old daughter to check the gear and photos. I think she was more stoked than I was. Hopefully this is a good sign of what's to come with her. You keep making your magazine, and I'll keep reading them to her. These are her "picture books." Keep up the good work!

Chris (a.k.a. Dad) and Aven McMechan
Calgary, Alberta