As spring settles over Colorado, a sobering fact has become apparent: The state is just one avalanche fatality away from tying its record for the most in a single season.
The Colorado Sun reported May 1 that 11 people have died in avalanches across the state this winter, one short of the 2003 record of 12. So far in the 2022-23 season, 25 people have died in avalanches across the U.S., a number just shy of the 10-year average of 27, according to the Colorado Avalanche Information Center (CAIC).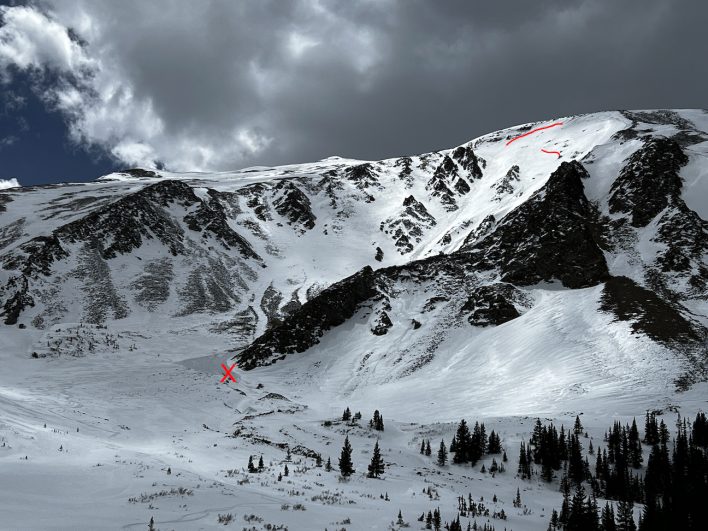 CAIC Deputy Director Brian Lazar told the Sun on May 1 that the early part of this month had the potential for large-scale wet avalanches before the mountains settle into a spring melt-freeze cycle. "As that cold snow warms up and sees sun after the storm leaves, it will tend to sheet off the underlying crust and produce kind of long-running wet avalanche activity," Lazar said.
On a national scale, as of May 10, nine skiers and three snowboarders had died in avalanches, comprising roughly half the country's 25 deadly incidents, according to the CAIC, which aggregates accident reports from around the U.S. Overall, snowmobilers make up a third of this season's deaths, with eight. The country's most recent fatality was a park ranger in Alaska's Denali National Park, who died May 4 while skiing solo, according to CBS News, though rangers are currently searching for two climbers who may have triggered a slide on the Moose's Tooth in the national park's Ruth Gorge and have been missing since May 5.