Beacon. Shovel. Probe. For years, these have been the standard required tools for heading into the backcountry. But what good are they without the proper training in how to recognize hazards and use them effectively? That's where a 24-hour Level 1 avalanche certificate course comes into play.
A Level 1 avalanche course is a necessary step toward becoming a more capable, competent backcountry partner. Your course will help you read the avalanche forecast, plan a tour, select appropriate routes and objectives, assess the snowpack and conduct an efficient rescue. Experienced, qualified instructors will help you understand decision-making in the mountains and how to minimize exposure to avalanche risk. But this isn't like taking Pop Music 101 in college: you need to study before you enter the classroom.
According to Kirk Bachman, Chair of the American Avalanche Association's (AAA) Education Committee, "To make a three-day Level 1 course not just good but great, you want to get a lot of the book-style learning in place before you show up." And that's on you. Here's how to take responsibility for your own education and get the most out of your Level 1 experience.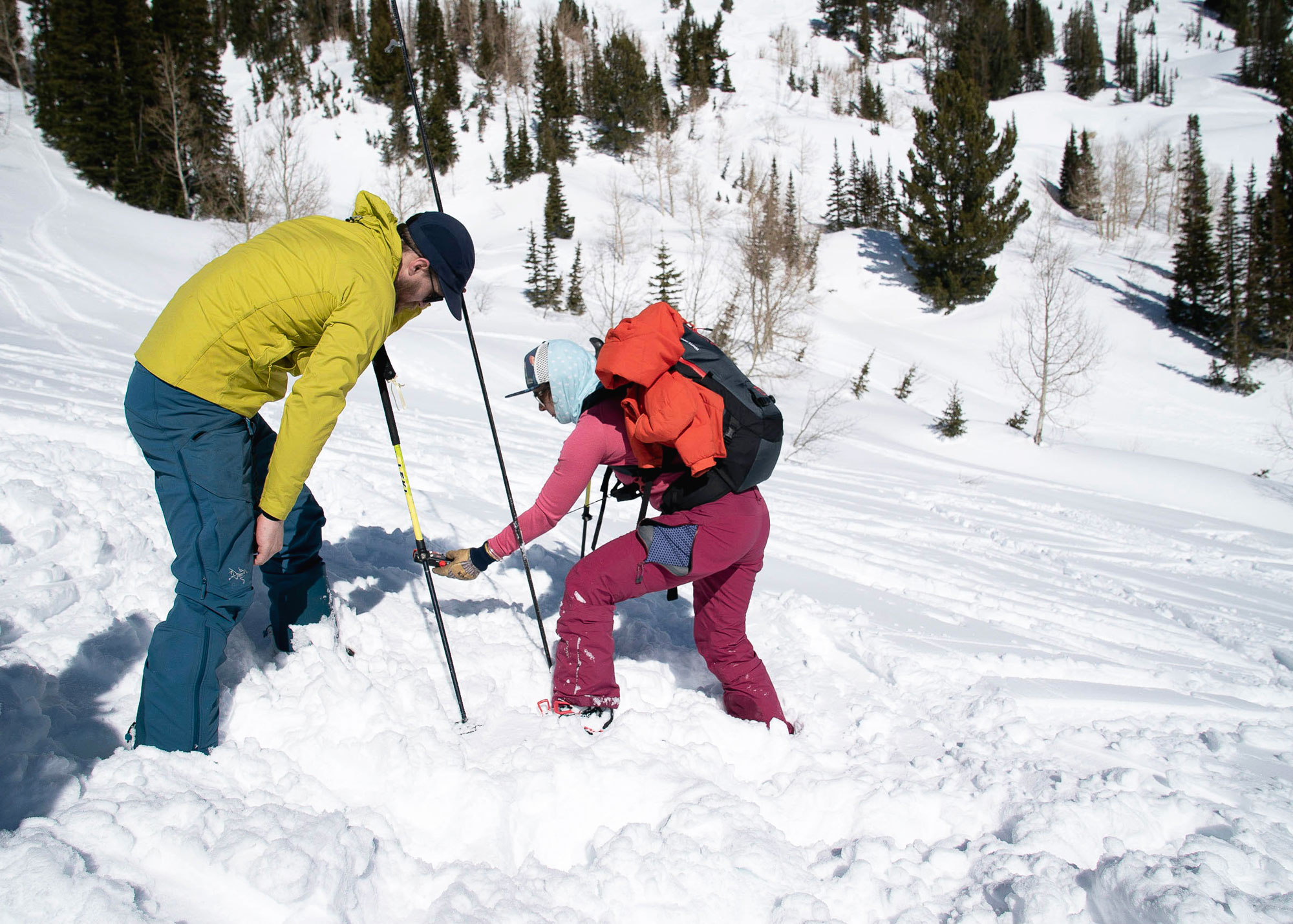 Why Pre-Study?

"Part of pre-study is knowing what to expect," Bachman says. That doesn't just mean what students should expect to learn, but what they are expected to know. Like any advanced skill, avalanche avoidance can't be absorbed via osmosis: you can't just listen to a lecture and soak every detail into your long-term memory. Most competent course providers will prepare students with study aids and resources prior to meeting. Engage in the material before, during and after your course—if students are familiar with the basic concepts and terminology of their course going into it, Bachman says, "The likelihood will be that instructors and students can create a great learning experience in the mountains."
Selecting a Level 1 Provider

Your instructor is your mentor and you definitely want an experienced one. "Great courses are led by veterans whose work is focused on observing snowpack," Bachman explains. "Ski patrollers, avalanche forecasters and ski guides spend their time recognizing unstable snowpack and avoiding being part of the avalanche problem. Their stories alone provide a lot of value, in addition to the practical time-tested field skills." AAA, AAI (American Avalanche Institute) and AIARE (American Institute for Avalanche Research and Education) are acronyms to look for when selecting a provider. Smaller class sizes allow for more personal attention and discussion, with fewer distractions and complications, so ask what the maximum class size might be.
Additionally, when you're selecting a course, ask what percentage of the time is spent in the field. Classroom teaching is a component, but according to Bachman, the best instructors "spend the bulk of course time working on practical, field-based skills in terrain that requires students to identify avalanche paths and learn about the changing snowpack based on where they are in the mountains." There's no replacement for getting out into avalanche terrain, Bachman says, and "learning to safely travel in avalanche terrain while making good decisions is a key part to a Level 1 course."
For a calendar of avalanche courses, click here.
Tips for Level 1 Prep:
Gear
1.) Personal Gear: be familiar with your bindings, skins, beacon, etc.
2.) Snowboarders: borrow, demo or rent a splitboard—snowshoes are awful, and you will slow the group down.
3.) Buy a snow saw. You'll need it after the course, so you might as well practice with it. Make sure it has a 30cm mark.
4.) Beacons: digital beacons are required—no analog or hybrid such as Ortovox M2, F1 etc. The technology isn't just better—it's necessary. Demo or rent a new beacon if you'd like to try before buying.
5.) Take a free awareness course or beacon practice class before taking a Level 1 in order to pick up some of the basic concepts and lingo you'll be hearing and using regularly.
Content and Context
1.) Look at the course documents well in advance (not the night before), and don't be afraid to ask questions.
2.) Read some commonly suggested literature before the course (Snow Sense [2nd Edition], Staying Alive in Avalanche Terrain, or provider-prepared online tutorials or glossaries).
3.) Follow the avalanche advisory in the area in which you'll be taking the course. The information might not make complete sense, but during and after your course it will become more apparent, and you'll value the context.
4.) Start paying attention to the weather before the course. General trends are all you need. For Example: lots of consistent snow vs. long droughts between storms with cold weather and below-average snowfall.
5.) Study topo maps or Google Earth images of the course location. Ask where your field days are going to be and get a general feel for the terrain.
Resources:
American Avalanche Association
americanavalancheassociation.org
American Avalanche Institute
americanavalancheinstitute.com
American Institute for Avalanche Research and Education
avtraining.org
—
This story first appeared in the February 2014 issue. To subscribe, click here.