At the age of six, Elena Hight traded sunny beaches of Hawaii for snow when her family relocated to Lake Tahoe, California. "My dad was a surfer his whole life, so the first thing he did when we moved to the mountains was teach us all how to snowboard," says Hight, who joined the professional competition circuit via the halfpipe at age 13. Since then, Hight has reached the highest stages of snowboarding, including two Olympic Games, a Winter X Games superpipe gold and becoming the first snowboarder to land a double backside alley-oop rodeo during a halfpipe competition. After retiring from the competition scene in 2018, Hight refocused her energy into exploring the world of backcountry freeriding. Recently, I was able to connect with Hight to hear about learning to winter camp with Jeremy Jones, what skills she's taken into the mountains with her and her new film, Blank Canvas. —Betsy Manero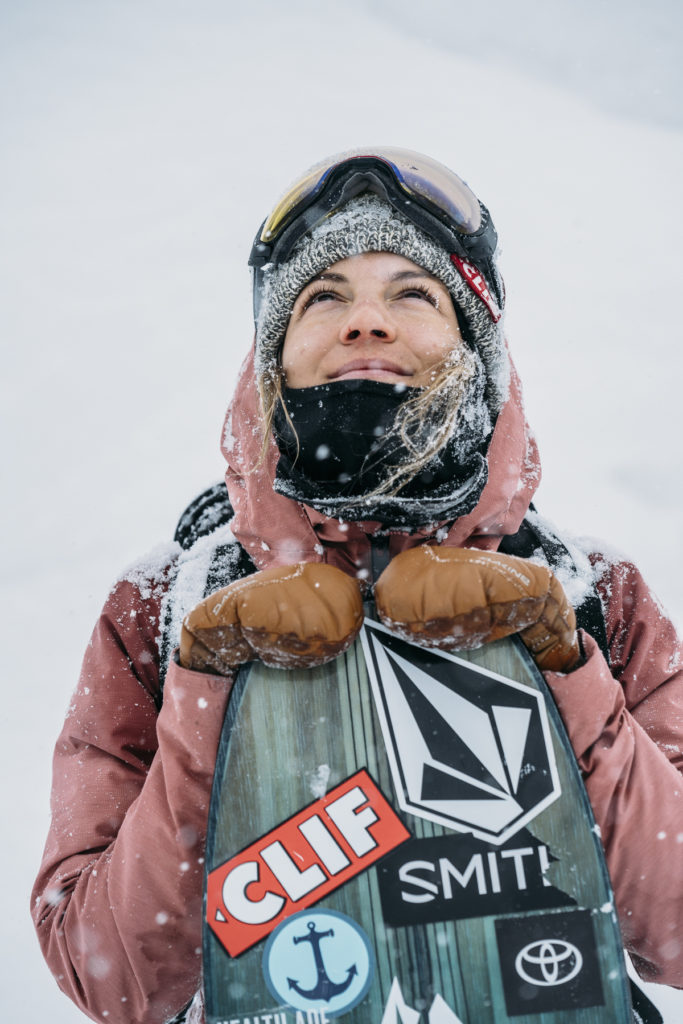 Backcountry Magazine: What prompted that switch to backcountry freeriding?
Elena Hight: I grew up riding everything. In Tahoe, the beautiful thing about this place is that we really have access to so much amazing terrain, and so I always loved riding powder and being in the trees and probably over the last six years, I've dabbled a little bit in the backcountry scene and gone on some trips with some sponsors and friends and had an affinity for it, but never really pursued it.
In 2018, I got invited on a splitboarding trip with Jeremy Jones. He was doing a crossing of the Sierras, so we went on a nine-day, eight-night trip basically crossing the Sierra Nevada's from east to west. It was for a film that [Jeremy] made called Ode to Muir. During that film, I just fell in love with all of it. With winter camping, with being able to access the mountain by foot, just with the never-ending adventure and landscapes that you can access through backcountry snowboarding. It really just opened my eyes to this whole new world, and so that was kind of the catalyst for me: coming back to that and wanting to still progress as a human and as a snowboarder and feeling like I could really tap into a whole new world outside of the half pipe and still accomplish that.
BCM: That's a pretty amazing intro to winter camping.
EH: I definitely dove in headfirst. Jeremy called me and was like, "Would you be down?" and you can't really say no to Jeremy Jones when he calls and asks you on a trip. So, I was like, "For sure! I'm down! What do I need?" He told me, "You just need a good sleeping bag. That's it." I was like, "I'm pretty sure I need more than a sleeping bag. You're totally sandbagging me right now." Obviously being out with Jeremy—who has so much time and experience in the mountains—I learned a lot. It was a really good way to jump into it.
BCM: In Blank Canvas, you were riding with a lot of mentor type people, and he was one of those people. Have some of the other people in that film changed how you ride in the backcountry?
EH: Part of Blank Canvas for me was that I really wanted to highlight the mentorship side of snowboarding. I think it's part of what makes our sport really special. It's really this passing down of knowledge and wisdom and passion for the sport from generation to generation. I definitely am where I am today because of those who have come before me, and because of those mentorships in my snowboarding career. I was really lucky to call on some of my favorite snowboarders to ask them if they wanted to be a part of the film. Honestly, everyone who ended up in the film was my top picks, so it couldn't have gone any better. Every rider in there has really influenced my snowboarding career in some way, shape or form over the years, so to be in the mountains with them individually and learn from them and see how they all approach the mountains differently was super special and definitely taught me a lot. It was the golden ticket to learning how to ride backcountry. That's for sure.
BCM: And the other woman in the film was Hana Beaman?
EH: She actually was the first girl to every bring me into the backcountry. It was so awesome to have her in the film because she's been a huge influence on my career. She used to be a competitive snowboarder in slopestyle and were good friends on the competitive circuit. When she went to pursue backcountry riding, I always told her that I wanted to come back there with her eventually. She took me out the first time and really has been such a huge mentor and learn about the backcountry and making a space for me and encouraging me to join her when I can. She's one of the best out there and one of the most knowledgeable women out there. To have her involved was definitely a treat.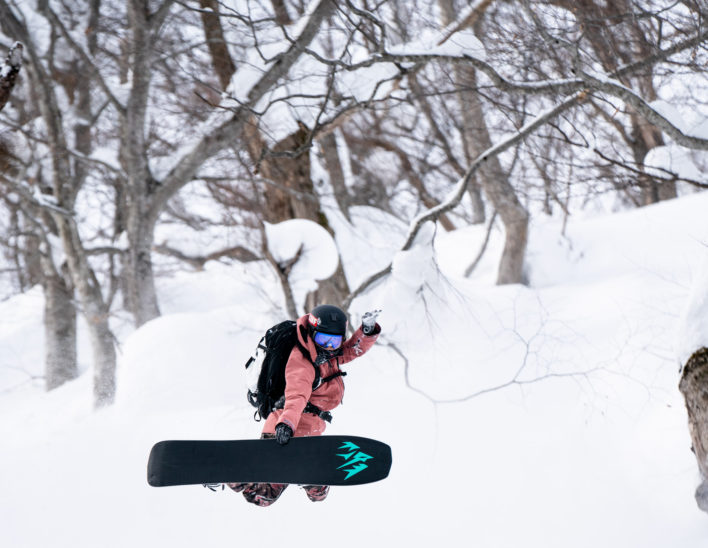 BCM: When you were switching from competing to backcountry, did you find that there were skills that carried over?
EH: There was so much change with this transition, and obviously a lot of new skills that I had to learn that I didn't have from riding halfpipe for so long, but I was really excited and honestly kind of surprised when I got into the backcountry and realized that specifically the mental skills really do carry over. Having spent so much time in high pressure situations at the top of the halfpipe where you really only get one chance to land your run, that kind of mind set really prepped me for being in the backcountry where the stakes are high, you really only have one chance to go down the mountain and you have to manages those nerves and the anxiety and preform at the best level that you can. It was cool, and I definitely felt like I was at the top of the halfpipe sometimes. The same feelings coming back.
BCM: Now that you've competed in the Olympics, you've won the X Games and do all of these pretty amazing feats in snowboarding. What's your next goal?
EH: It's always like, you finish one thing and there's so many more opportunities! I really feel like stepping into this freeriding aspect of snowboarding, I'm still a rookie, and I have really a lifetime of learning to have in the mountains. And so, I'm really excited to continue to step into that role and continue learning.
I would say no huge goals at the moment. The biggest thing on my plate right now is that I'm going to be competing in the new snowboard contest that Travis Rice just launched. It's called Natural Selection. Basically, it's a mix between freestyle and backcountry snowboarding, and it's a full tour this coming season. I'm really excited about that. It's going to be a new take on a snowboard contest that a lot of people haven't seen before, and it's all based in backcountry riding, so it'll be a fun thing to be a part of.
—
To see more of Elena's work, check out Blank Canvas, available to stream here.
Want to learn all about the history of splitboarding? Pick up a copy of Issue #136 here.